After getting knocked out during UFC 257 on Sunday by his opponent Dustin Poirier, Irish fighter Conor McGregor took a second blow by landing in a pose that practically begged to be turned into a meme format.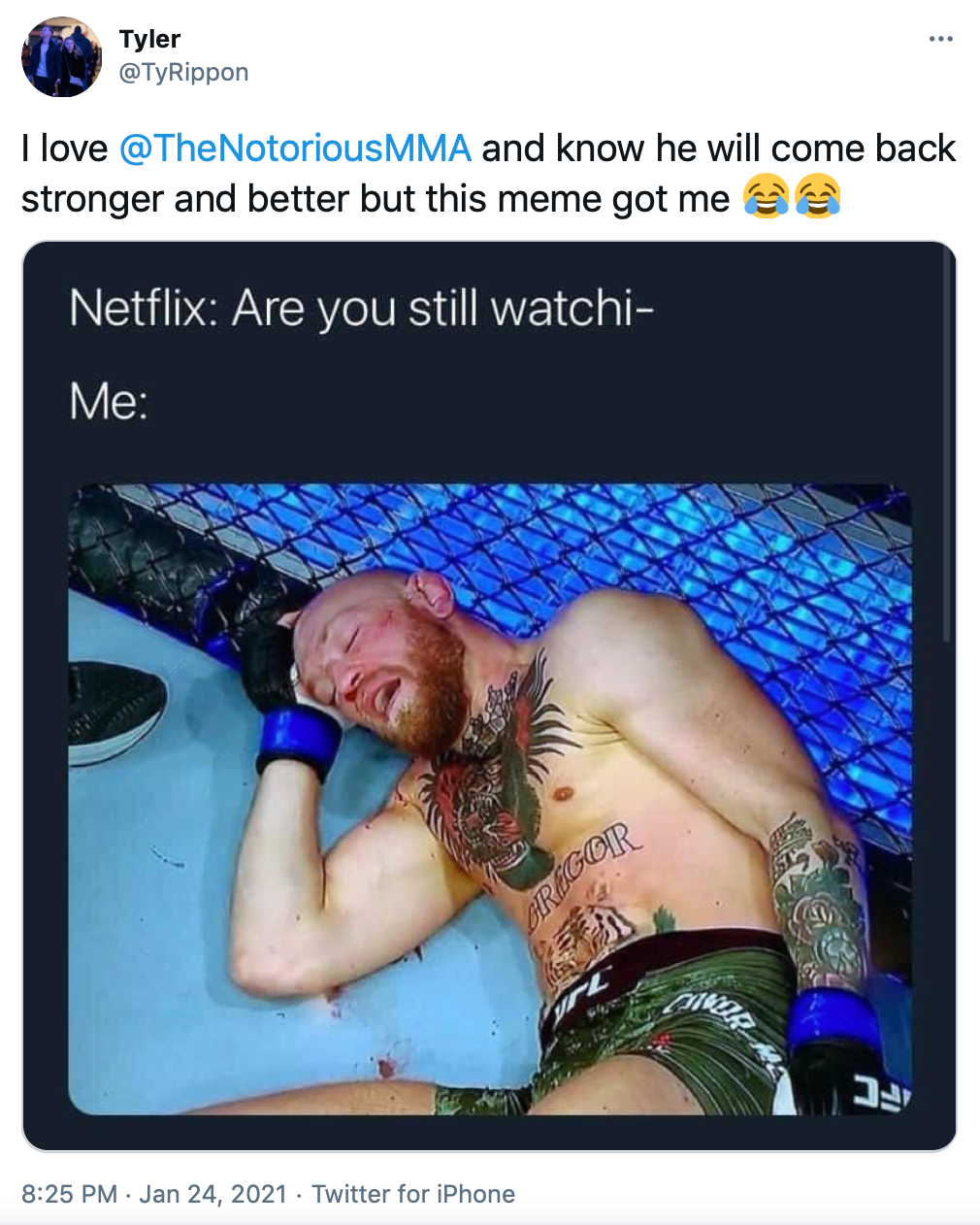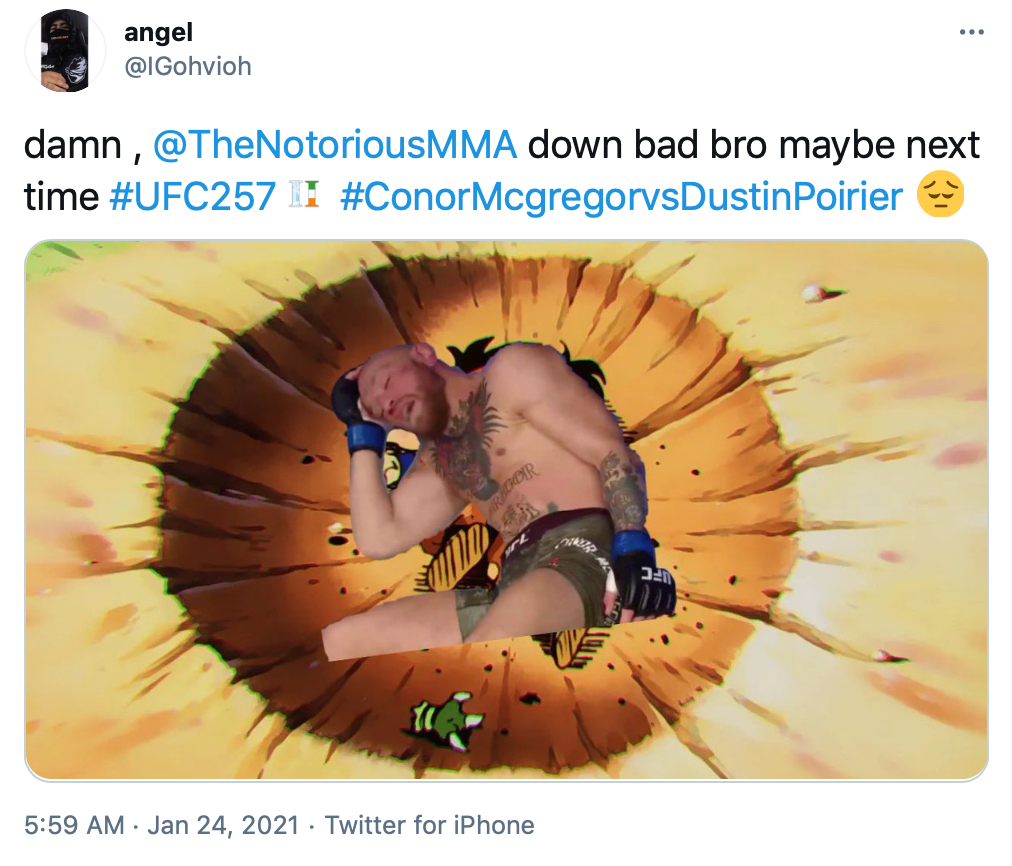 Conor McGregor Knocked-Out memes
1) Conor McGregor sleeping memes
Playing off the fact that he looks like he's fallen asleep rather than been brutally knocked out in a no-holds-barred martial arts match, a lot of the memes feature him snoozing in a variety of locations.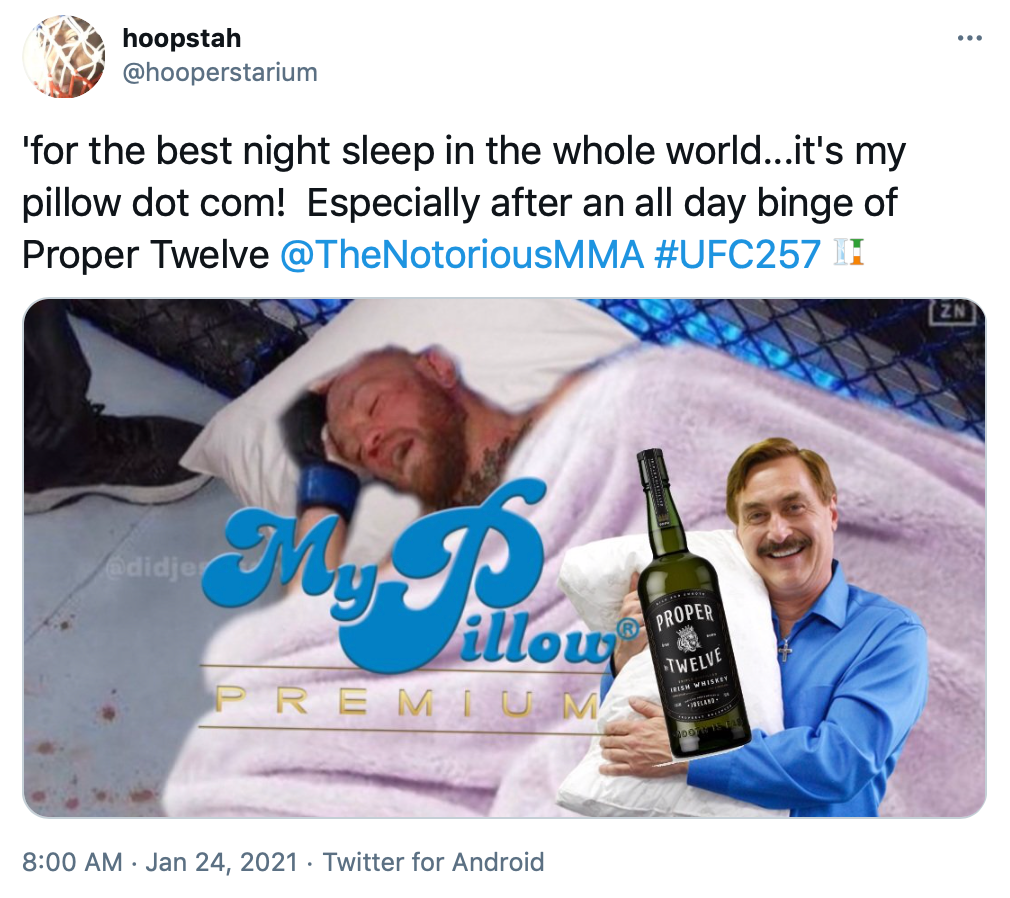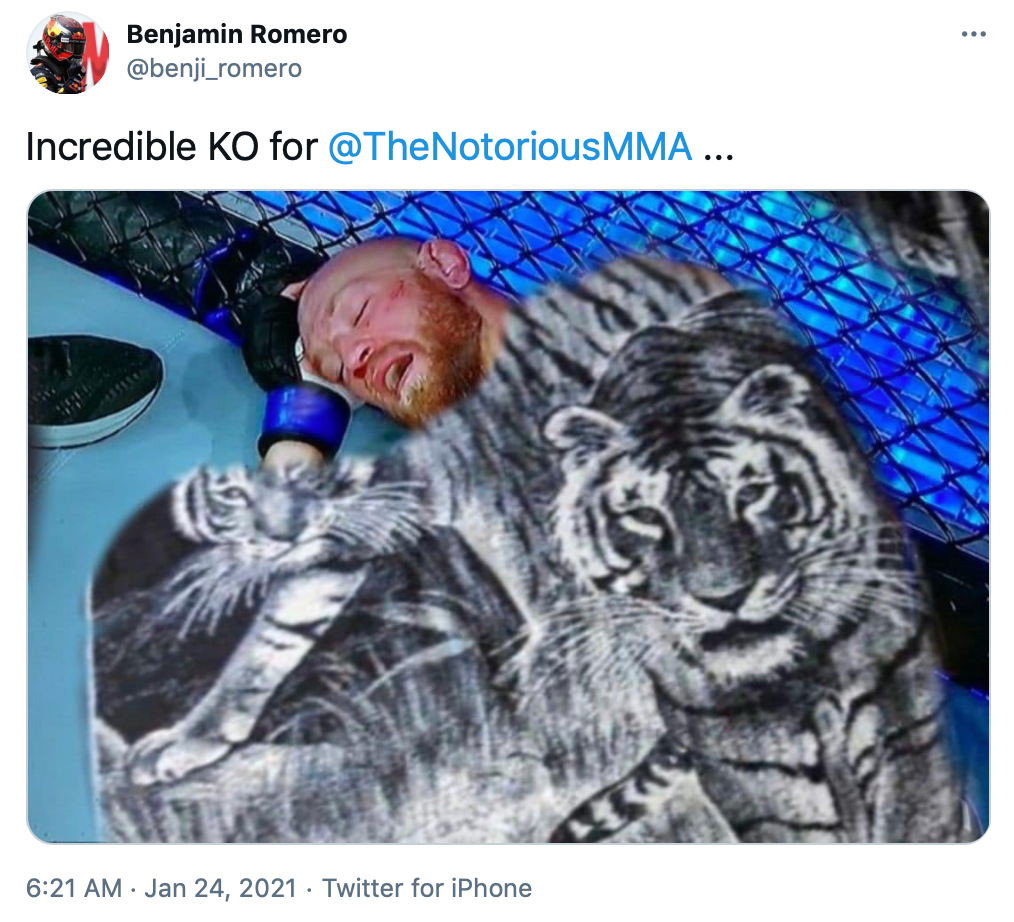 2) Conor McGregor Disney memes
But there were some devastating Disney ones, too. Don't bring Mufasa's death into this! We're all still traumatized from that.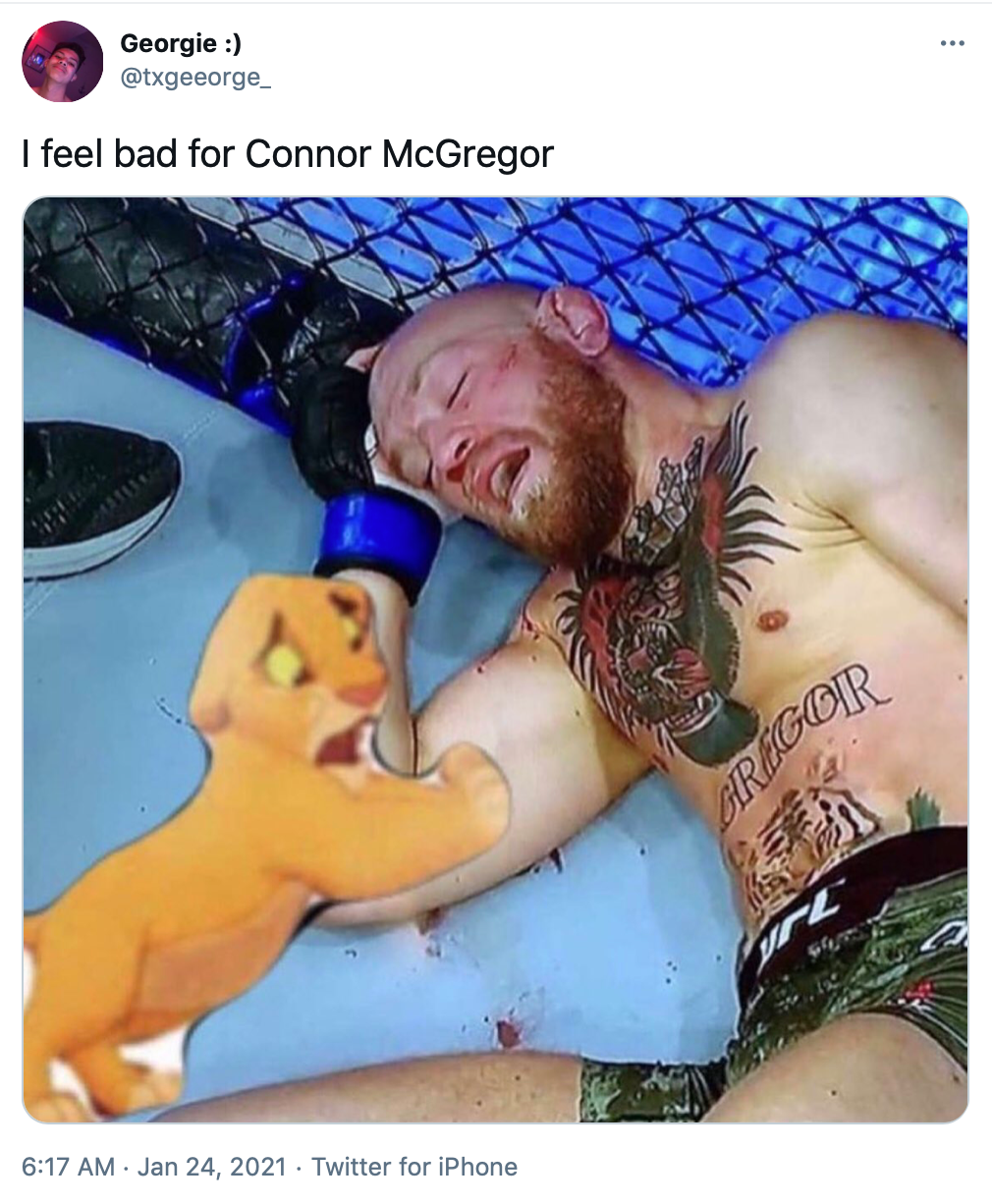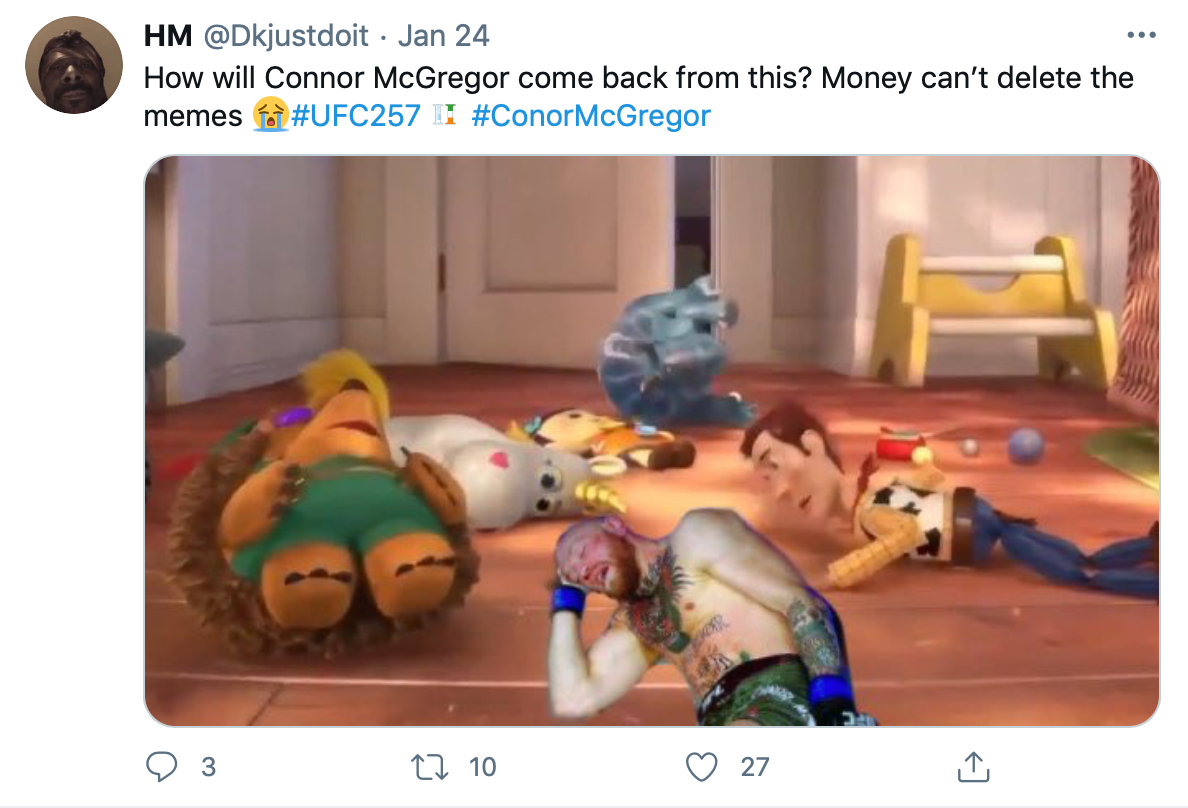 3) Conor McGregor and Bernie Sanders memes
And, strangely, Bernie Sanders and his mittens were featured in a lot of memes. They were two of the biggest memes of the week, so why not combine them, I guess?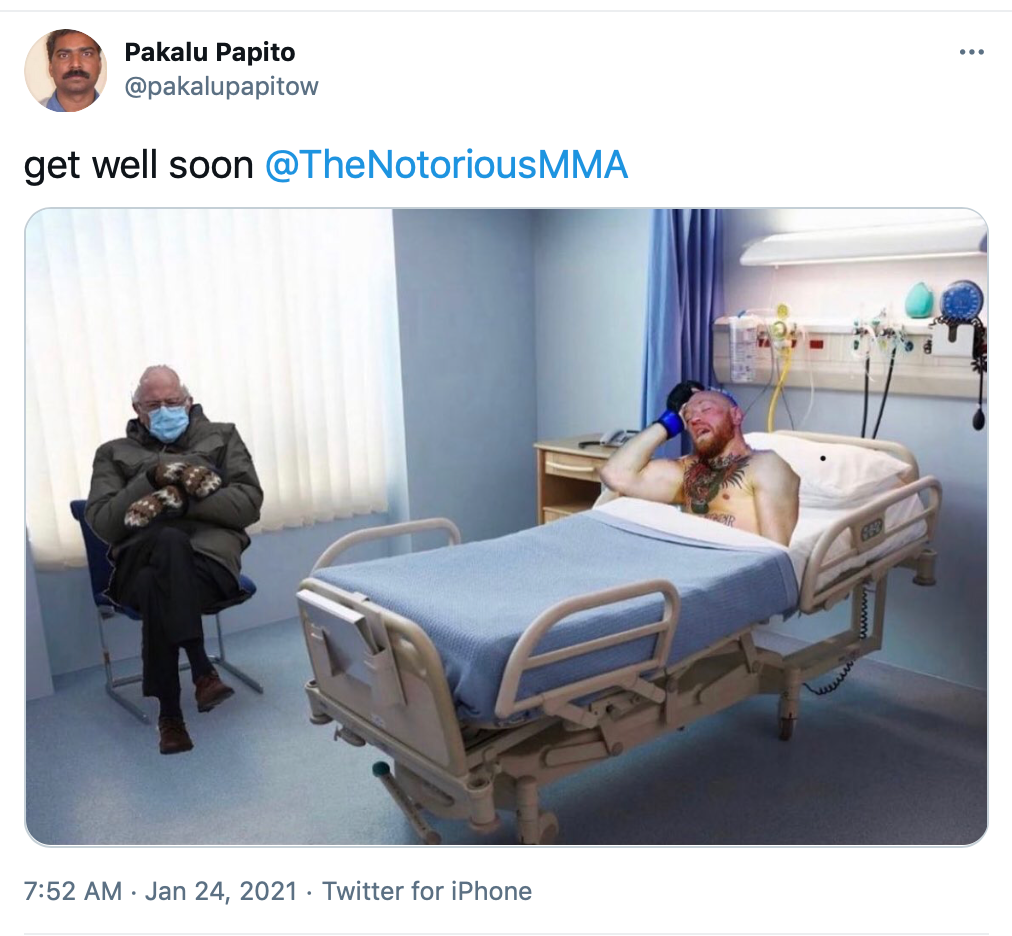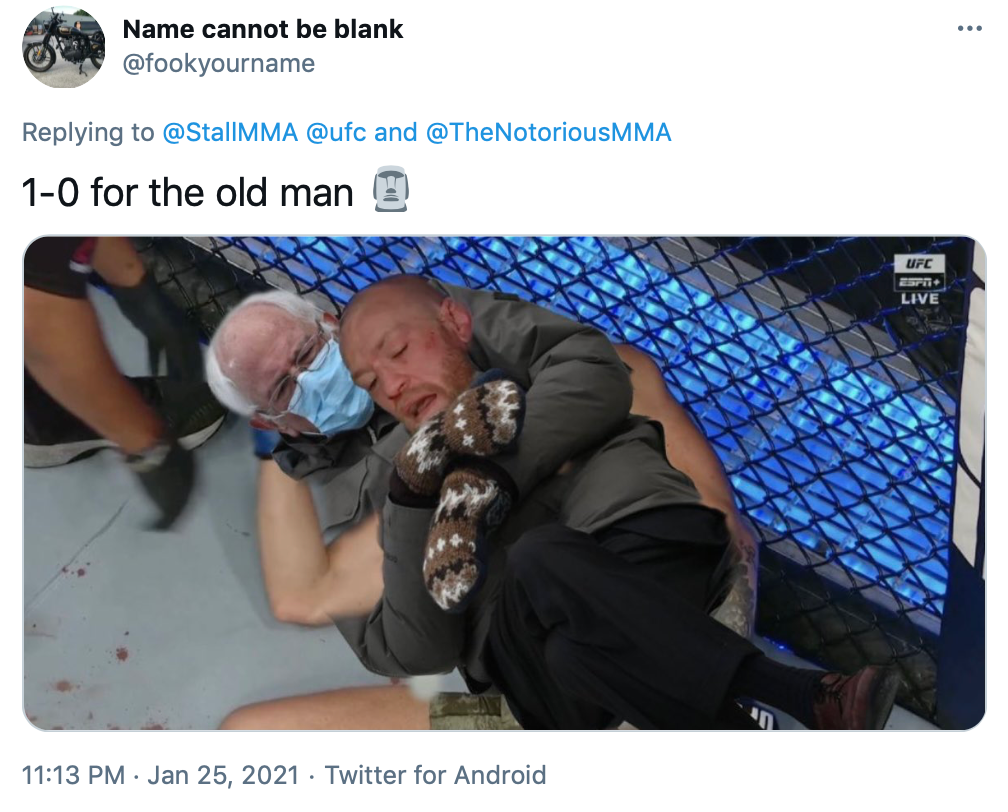 In a tweet on Sunday, McGregor thanks his supporters and said he looks forward to future fights. No mention of all the memes, though.
While it's unclear if this meme will last beyond this week, people are still having a lot of fun Photoshopping McGregor into various situations. It's definitely one of the most popular memes of 2021—so far.