Jim Irsay is a man of his word.
The Indianapolis Colts owner told his Twitter followers that he'd pay out $8,500 to the first person to correctly predict the score—with a one-point cushion—of the AFC Championship clash between the Baltimore Ravens and New England Patriots. The winner was @mikesong, who predicted a 27-14 Ravens win.
The actual score was 28-13, but that was good enough for Irsay.
As Deadspin reported, @mikesong bragged about the win on a message board for the band Phish. He sent his mailing address to Irsay via direct message and shared a photo of his haul—all $100 bills—along with a note from Irsay, in which we find out that @mikesong's real name is Jason: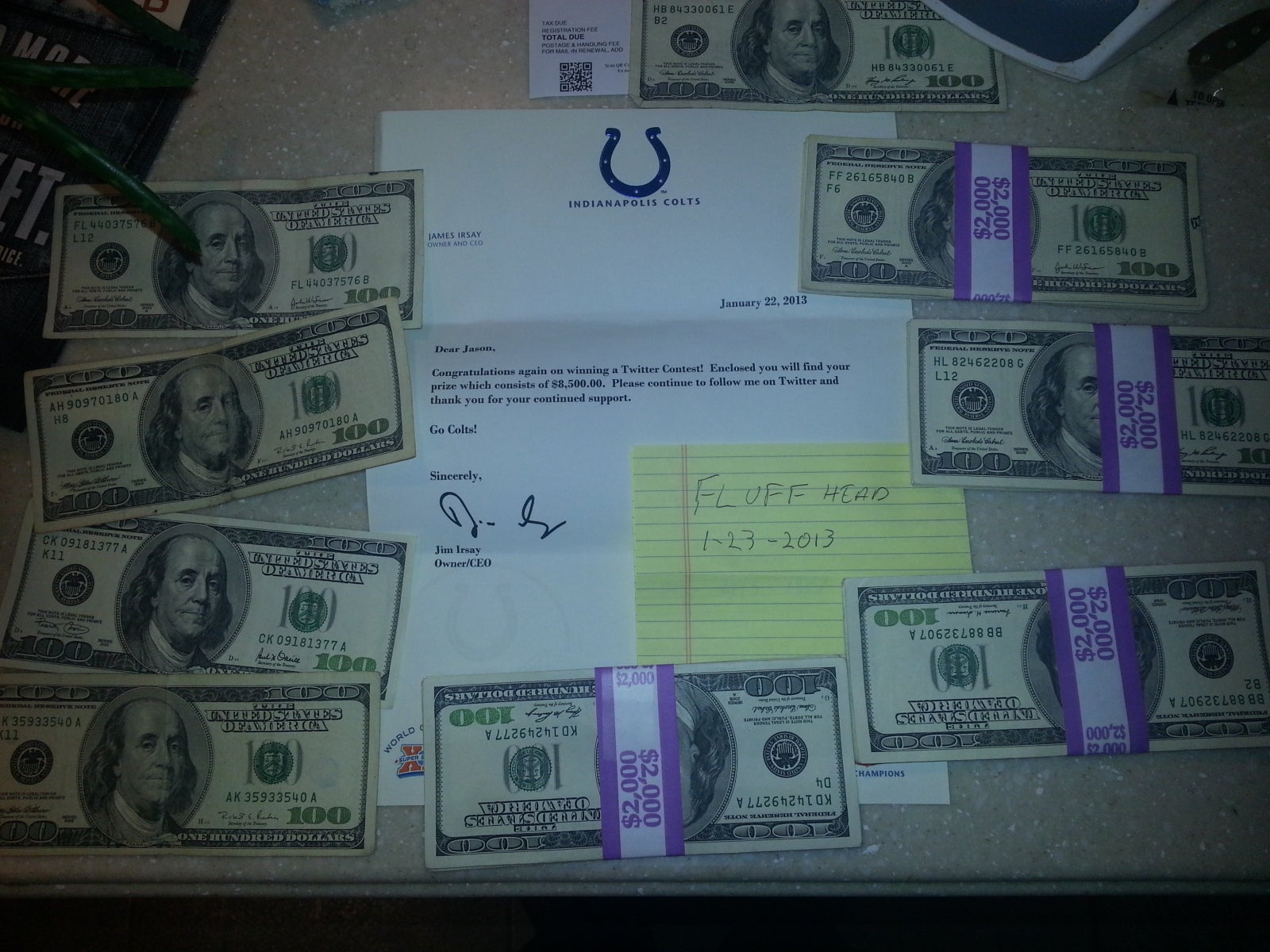 Amid a discussion on the Phish board about Jason's tax obligations, he wrote on Twitter that he was "in shock" when he opened the package, adding that he'd no idea the prize would be in cash.
Irsay also offered $500 to the person who first picked the Ravens/Patriots winner, with Ashley Curry taking the prize. No word as yet as to whether she's received her prize in quarters.
Photo via @JimIrsay/Twitter