Ever since Titanic, felines have been begging their humans to paint them like one of their french girls. Finally, Russian artist Svetlana Petrova has taken that plea and found her muse mewse, painting her full figured feline, Zarathustra, in the midst of classic works of art.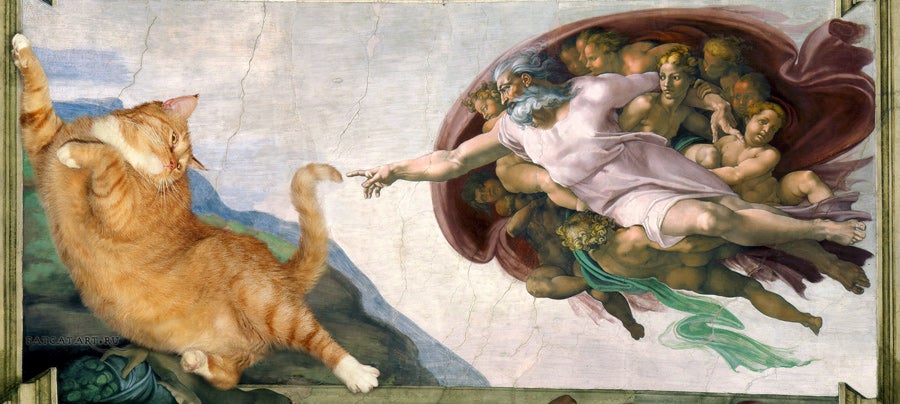 "Michelangelo, The Creation of cAt-dam" 
When Petrova's mother passed away in 2008, she was left with both crippling depression and her mother's very spoiled cat. For two years she was unable to produce anything creative, but at the encouragement of her friend, she began incorporating the robust feline in classic works of art. Zarathustra loves to laze about, making a variety of derpy faces as if he's speaking with someone according to Petrova.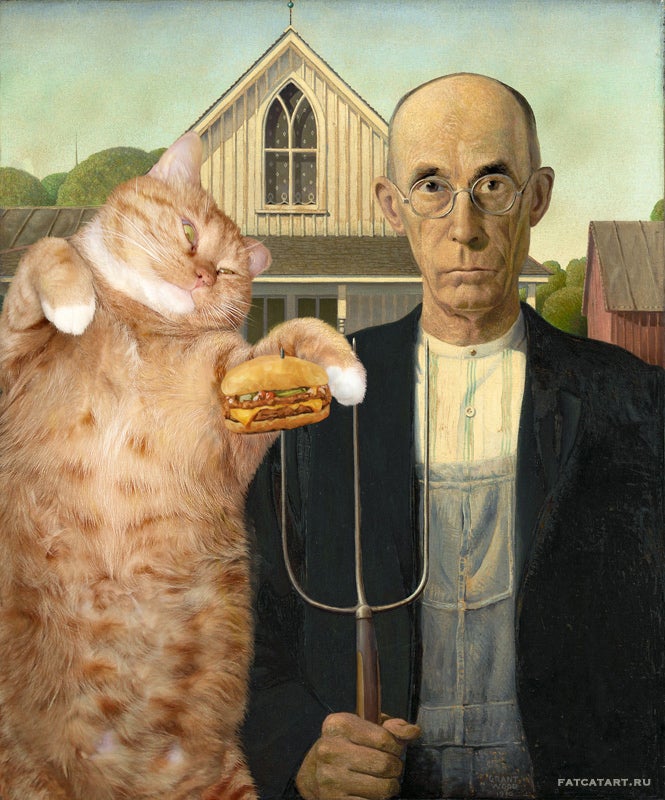 "Grant Wood, American Gothic. I can has cheeseburger?"
After creating a website featuring the reinterpretations of the famous works and passing them around to her friends in the art scene, Petrova forgot about the gag.  Months later a friend informed her of the Internet fame, telling her that Zarathustra was celebrated online. She soon took up her work again, and now has a show entitled "Russian Extremes—From Icons to I-Cats" at a British gallery this month.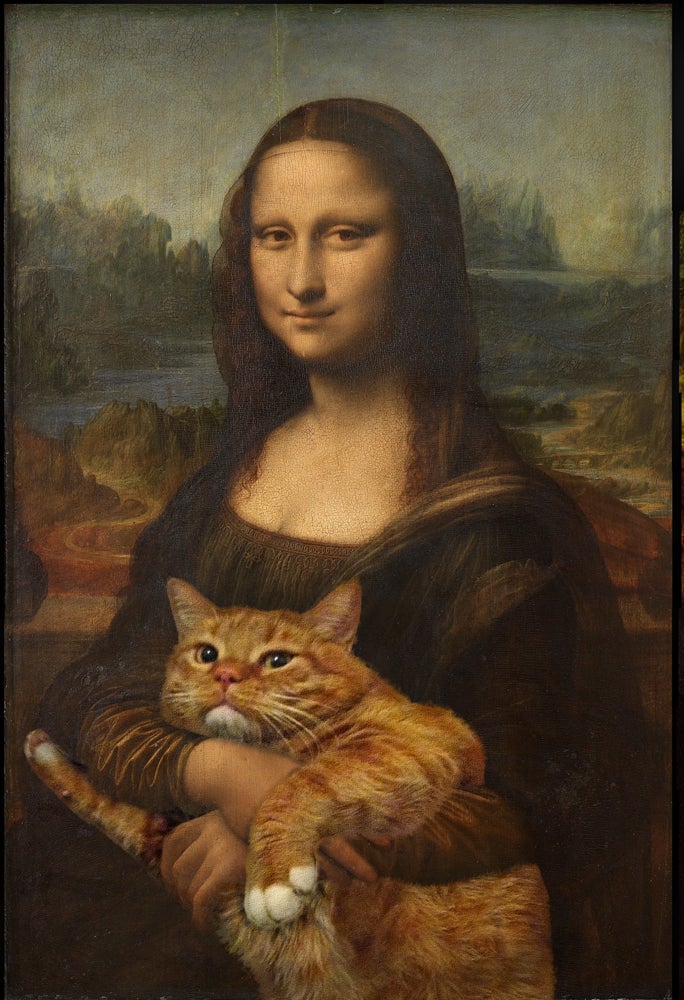 "Leonardo da Vinci, Mona Lisa"
Petrova spoke with BBC about her creative process days before her big opening: 
I see his pose and imagine what painting he can enter… Like with the Mona Lisa—in the original photo, Zarathustra was really sinking in my hands on my lap and sliding because he's too big—it makes Mona Lisa look like a modern girl who's taking a selfie with her cat.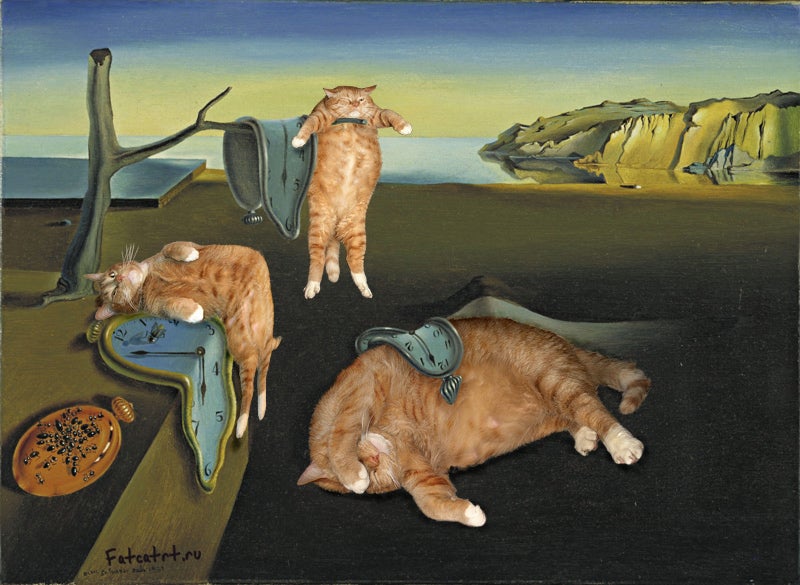 "Salvador Dali, The Persistence of Memory"
It's up for debate if retinterpreations of classics into cat selfies could change the landscape of the art world. But Petrova hopes she can at least be apart of the conversation. She hopes her works "make people investigate something new and interesting, and try and create some art themselves."
H/T BBC | Lead photo via foundanimalsfoundation/Flickr (CC BY-SA 2.0) | All photos via: FatCatArt