The 137th running of the eternally wonderful Westminster Kennel Club Dog Show kicked off last night, and while no dogs did much tweeting to properly cover the discourse of the event, one comedian did her best to shed some light on a silly scene.
New York City's Jessi Klein started one heck of a trend last night when she noticed that a certain sheep dog looked alarmingly like an overworked Jeff Bridges.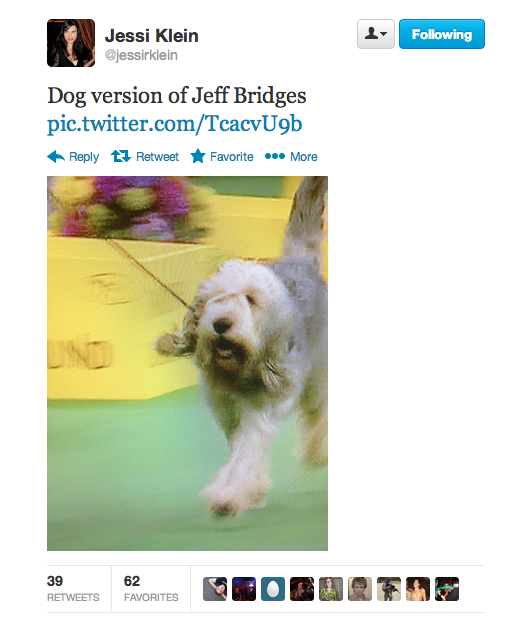 That got Klein—perhaps most famous for her 2008 courting of CNN political analyst David Gergen—on a roll that didn't stop until she found a dog that looked like "every real housewife." In between, we had references to Carey Mulligan, Kate Bosworth, and Lady Gaga. Some of her friends and followers even got into the mix. Below, a highlight reel from a wonderful opening night of canine class and personification.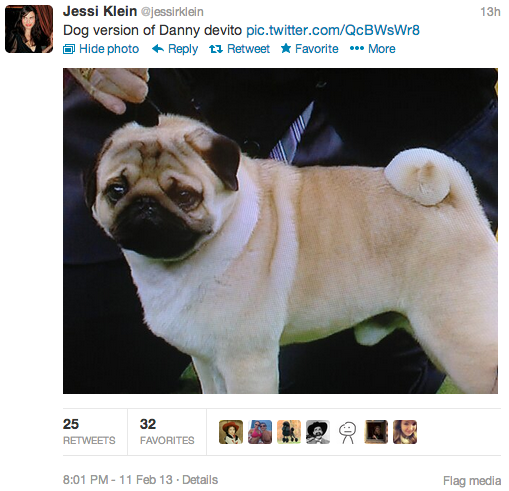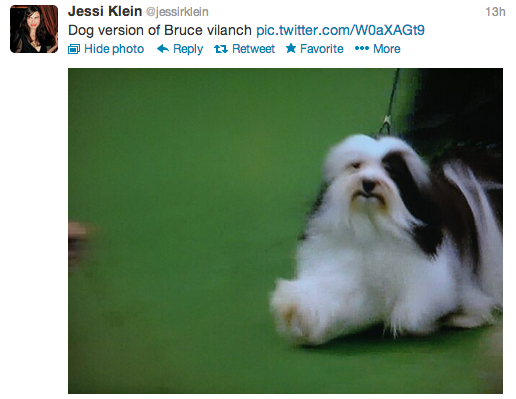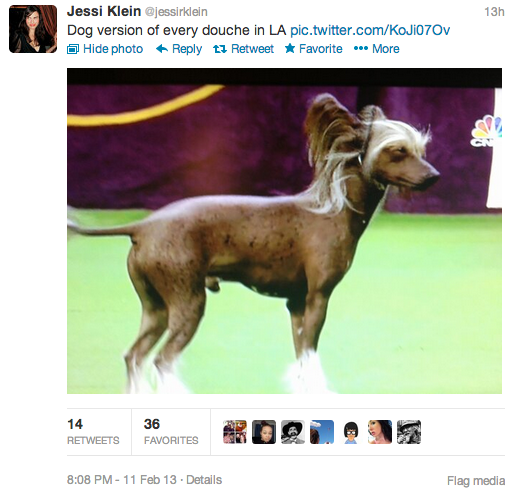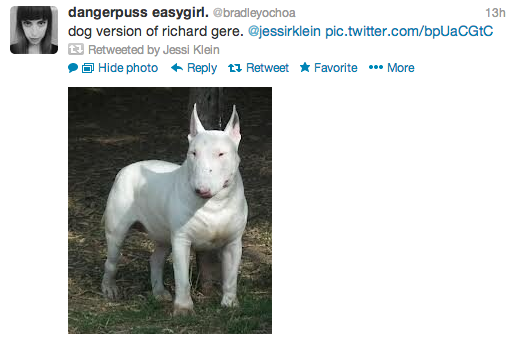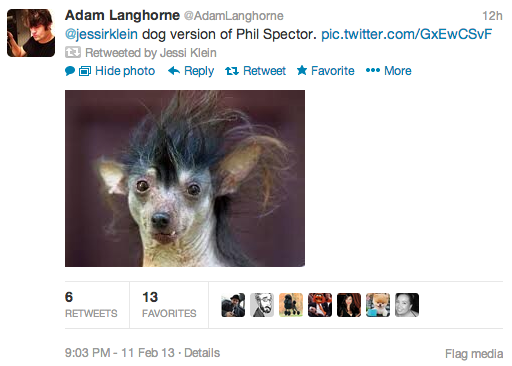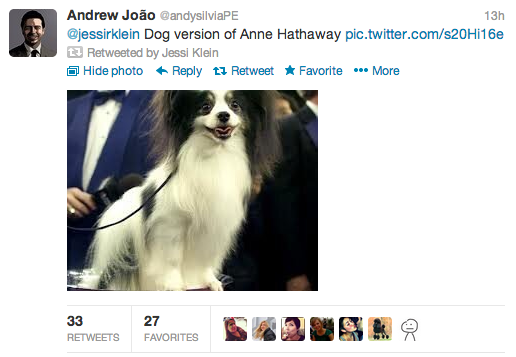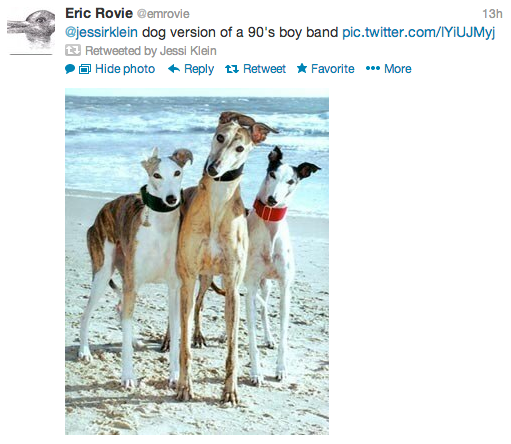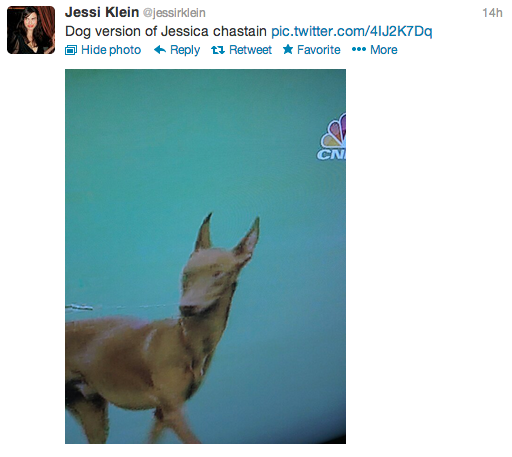 Photos via Jessi Klein/Twitter