Deep Eddy Ruby Red Vodka is a premium grapefruit-infused vodka, handcrafted in Austin, Texas. You can learn more about Deep Eddy Vodka's distillation process here.
Contrary to popular belief, great innovation isn't simply the product of a stroke of genius. Inspiration is nothing but a great idea without the sweat and toil of those few daring makers and crafters determined to bring that vision to life.
Today we live in an amazingly productive era for DIY movers and garageprenuers, from our favorite creators on Etsy to self-taught developers creating the next big app.
Here, we take a moment to celebrate and reflect back on a few of our favorite classic makers, a definition that we extend beyond simply the traditional tinkerers to some of the often unsung folks who have influenced and shaped our culture through style, art, and technology.
1) Leo Fender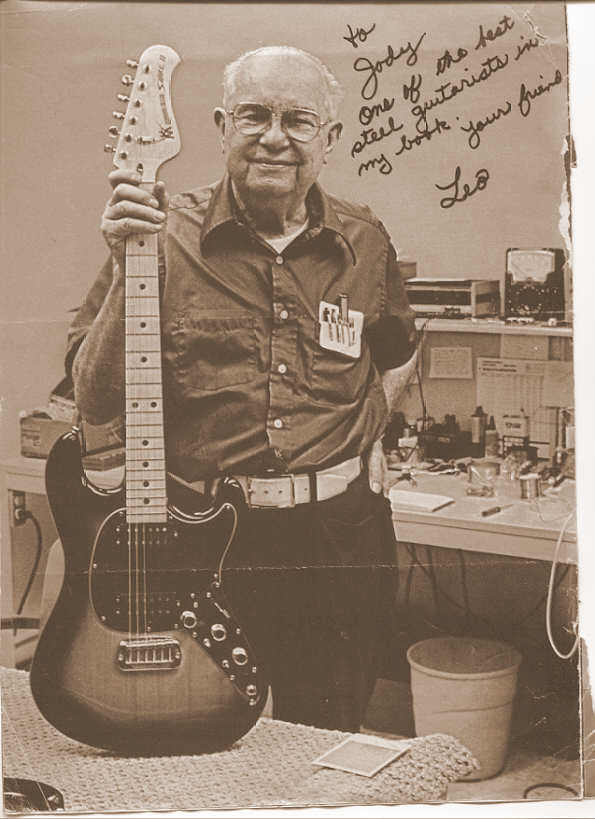 Photo via Wikipedia
Clarence Leonidas Fender didn't invent the electric guitar (we can probably thank Les Paul for that), but no one played a bigger role in getting it in the hands of the pioneers of rock & roll than him. The Fender Broadcaster (renamed Telecaster after a minor copyright dispute) was the first commercially available solid-body electric guitar. In 1953, Fender released the slightly updated Stratocaster model. The Telecaster and Stratocaster have become almost synonymous with rock & roll and are regarded with almost mystical reverence by those who play them. Jimi Hendrix loved his Stratocaster so much that he secretly swapped it out for another before he famously lit the guitar on fire during the 1967 Monterey International Pop Festival. Leo Fender helped changed the sound of music and define the sound of the 20th century.
2) Edwin Land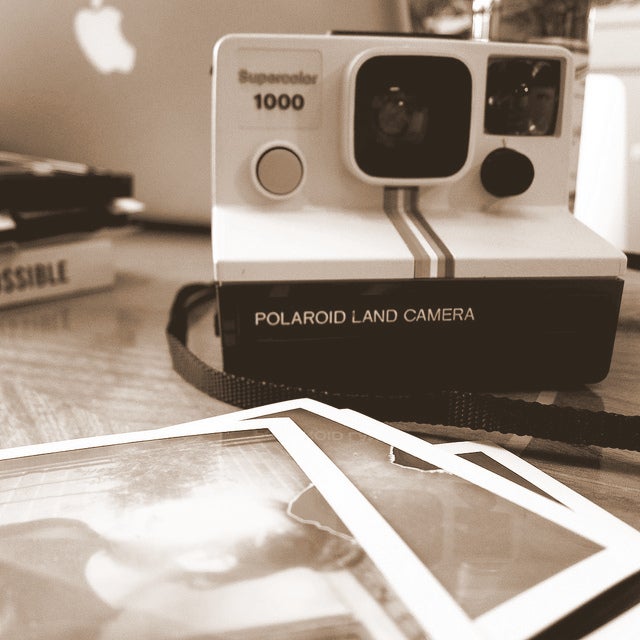 Photo by Peter Hellberg/Flickr
It seems most of our social networks these days are driven by sharing photos, but if you love Instagram, you owe a debt to Edwin H. Land for popularizing instant, sharable photography. Edwin H. Land was a cofounder of the Polaroid company, not to mention the inventor of Polaroid film and instant photography.
Land dropped out of Harvard after one year to move to New York City, working on creating inexpensive light polarizing filters that would have an impact on everything from sunglasses to LCD screens, but his most enduring contribution may be adapting the technology to achieve the in-camera film development of the instant camera in 1947. The Polaroid SX70 instant camera is the inspiration for the Instagram logo, and Polaroid was very much the Apple of its day, marrying groundbreaking technology with the liberal arts in a way that changed how we interacted with the world around us.
3) Bob Simmons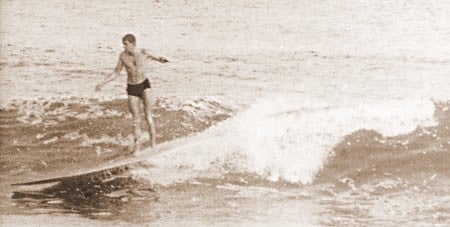 Photo via Surf Museum
Perhaps no one has contributed more to modern American culture, and at the same time is known less, than Bob Simmons. The "Father of the Modern Surfboard," he was experimenting with hydrodynamics and materials like foam and fiberglass before most Americans had even heard of surfing.
Simmons traveled the California coast in his 1937 V8 Ford, the car was gutted except for the driver seat. Simmons received the nickname the "Phantom Surfer" because he would often appear as the lone surfer on some of California's most remote swells. 1950's surfing pioneers like Greg Knoll credit Simmons as the greatest influence in their discovery of the sport. He was also one of the first California surfers to discover the North Shore O`ahu, where Knoll would later make a name for himself. Simmons died at the age of 35, pulled under by a wave at La Jolla's Windansea Beach, but his innovations would help define a sport and culture.
4) Rear Admiral Grace Hopper
Photo via Wikimedia
As a computer scientist and a rear admiral in the United States Navy, Grace Hopper led the development of COBOL, one of the first programming languages and the inner skeleton of many of our IT systems today. COBOL (COmmon Business Oriented Language) was designed as a user-friendly business software for government agencies and large corporations, and Hopper is responsible for helping establish many of the standards for testing computer systems. She received the National Medal of Technology and honorary degrees from over 30 universities. Hopper also popularized the term "de-bugging" in 1947, when an actual moth got stuck inside her Mark II computer at Harvard.
5) Yvon Chouinard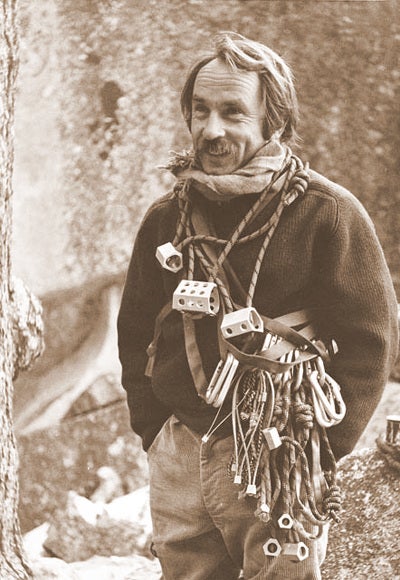 Photo via Wikipedia
In 1957, 18-year-old Yvon Chouinard bought a used coal-fire forge and sparked a revolution in climbing and outdoorsmanship. Chouinard, who learned climbing as a member of his high school falconry club, needed reliable climbing gear for his treks into the Yosemite Valley, but the European pitons and carabiners he could get his hands on weren't up to the rigors of climbs like El Capitan. Starting with metal from an old harvester blade, Chouinard soon earned a reputation for making the best climbing gear in the world and helped spark the development of rock climbing in the U.S.
Yet when Chouinard saw how his pitons were damaging the rock walls of his favorite climbs, he stopped all production and designed the removable Hexatronic piton, launching the "green climbing" movement in the process. He also founded Patagonia, which has revolutionized technical outdoor clothing, and has set a high watermark for environmentally sustainable companies.
6) Peter Carl Goldmark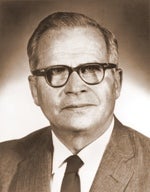 Born in 1906 in Budapest, Peter Carl Goldmark emigrated to New York City in 1933 and worked his way to a job as Chief Television Engineer at CBS Laboratories. In addition to his work in the Television department, Goldmark began researching an alternative to the 78 rpm phonograph record, which produced relatively poor sound and was limited to around five minutes of playtime per side.
In 1948, he introduced the 33 1/2 rpm "Long Play" record. The Goldmark LP was made of vinyl, which allowed for finer grooves and a higher-quality sound than 78 rpm records. Apart from a few minor refinements, Goldmark's technology is the same that can be found on hipster turntables around the globe and set the recording standard for modern music. Oh, and despite his record hobby, Goldmark still managed to develop one of the earliest color TV technologies for CBS.
Photo via Wikipedia
7) Al Obayashi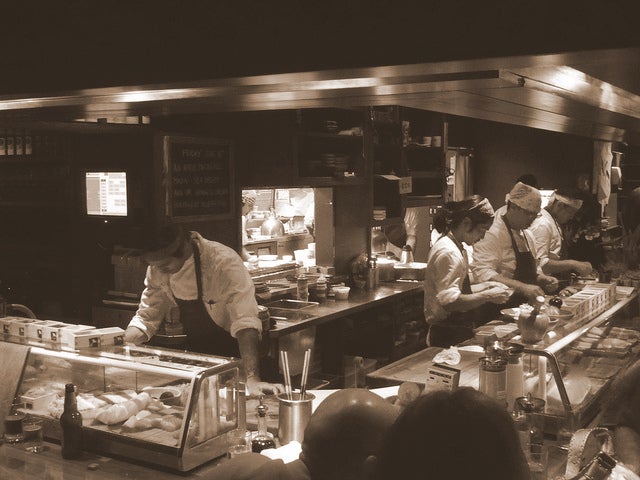 Photo via Todd Dwyer/Flickr
Sushi has become so ingrained in the American culinary landscape that it's hard to imagine a time when Japanese take-out wasn't a 30 to 45 minutes wait away. Following WWII, however, when the Obayashi family returned to San Diego from the internment camps, there were no restaurants in Southern California, or the rest of America for that matter, that specialized in sushi. Al Obayashi saw the potential and, in 1949, opened Miyako Sukiyaki, a Japanese restaurant where waitresses served sushi dishes in traditional kimono attire. U.S. servicemen returning from duty in Japan flocked to Miyako to experience the dishes and culture they had been exposed to abroad. Thanks to Obayashi's vision, sushi can now be found from coast to coast, everywhere from award-winning restaurants to roadside service stations.
8) Lyle Tuttle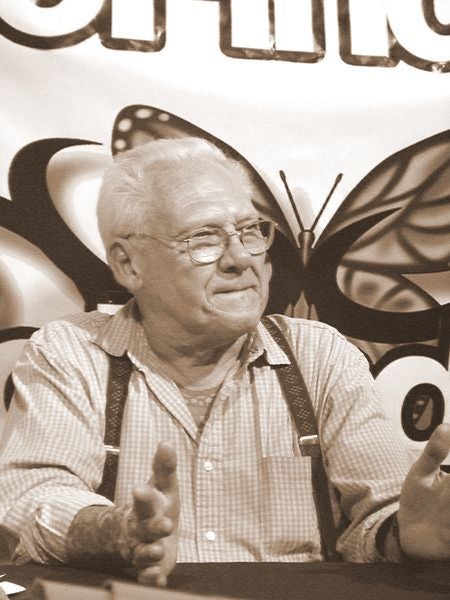 Photo via Wikipedia
Lyle Tuttle not only helped bring tattooing to the mainstream but elevated it to an artform and revolutionized the practice. From his studio in San Francisco, where he began inking professionally in 1949, Tuttle is especially famous for popularizing tattoos among women, after working on celebrities like Janis Joplin and Cher. In addition to appearing on the cover of Rolling Stone in 1970, Tuttle makes our list of makers for his self-made innovations in tattooing gear and work to help set modern sterilization standards and practices for artists and shops.
9) Chuck Berry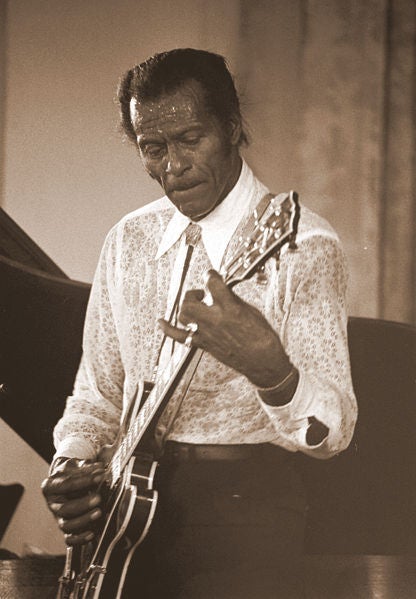 Photo via Wikipedia
Chuck Berry may be a familiar name, but there are few musical pioneers of the 20th pioneers whose playing has been more foundational to rock & roll. Berry has, of course, influenced everyone from John Lennon and Keith Richards to Eric Clapton, but more importantly he is responsible for the innovative some of the most distinctive riffs in the pantheon of rock. Berry helped expand the range of what the guitar could accomplish and influenced the sound of a generation of greats inspired to build upon his electric licks.
10) Shell Thuet & 13 Rebels MC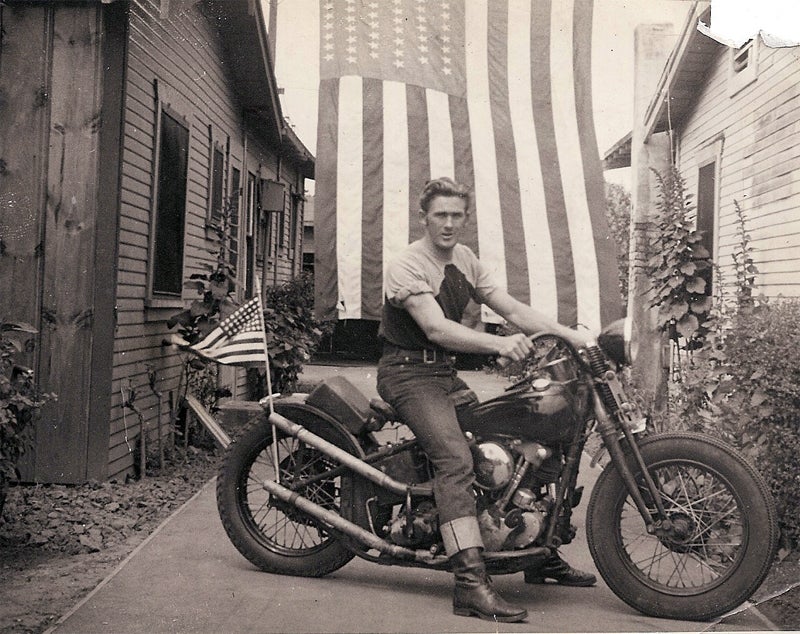 Photo via 13 Rebels MC
13 Rebels Motorcycle Club served as the inspiration for 1953's The Wild One, and as club president, Shell Thuet was the inspiration for Marlon Brando's character, Johnny. Thuet and the Rebels were pioneers of the "bopper" trend following WWII, stripping down the frames on their Indians, Harleys, and Triumphs—and cranking up the horsepower.
Yet Thuet's contribution to American culture may be as much from myth building and sensationalism. Once Hollywood latched onto the story of the wild motorcycle clubs of Southern California, American teens began imitating the rebellious characters they saw on the silver screen—copying everything from their cuffed Levi's to the "chopped" motorcycles they rode. Inspiring the chopper motorcycle trend and wearing blue jeans and T-shirts before it was cool? Now that's influential.