Cumbria police received a phone call Saturday from multiple people who were stuck on England's highest mountain and needed to be rescued. Not because an unexpected snowstorm had blown in and trapped the men on top of Scafell Pike's 3,210-foot peak, and not because somebody had broken his leg and needed to be airlifted because he couldn't walk.
No, the reason the quartet of men needed to be rescued was because they were apparently too high on drugs to walk off themselves.
And Cumbria police gave its own version of "SMH" on its Facebook page after receiving the call of alleged drugged-out distress.
According to the Guardian, Cumbria police said it assisted a local mountain rescue team and helped the men to safety on Saturday night. But the police Facebook account wasn't done with its lecture.
And people on Facebook were pissed about the resources that had to be utilized by the police and the mountain rescue team (MRT) in order to help the climbers.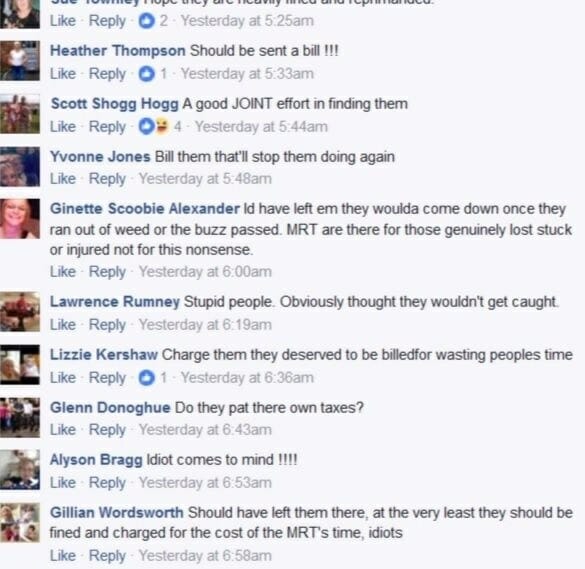 If that wasn't enough, Superintendent Justin Bibby, from the police department, said the MRT is a volunteer force: "They do an amazing job and they are always there to assist those who get into difficulty. Taking alcohol or any other substance that could impair your judgment significantly increases your risk of getting into trouble. It has no place on a mountain."
So, let this be a lesson. Don't inhale marijuana on a mountain. Don't take cannabis on a cliff. Don't smoke on a summit. Don't bring a bong on a butte. And whatever you do, don't inhale K2 on K2.