Bridgerton is officially a critical and commercial hit for Netflix, becoming Netflix's ffifth most popular Netflix original series just weeks after it debuted. But a major aspect of Bridgerton is now causing headaches as Netflix is fighting to keep pirated versions of Bridgerton's sex scenes off porn sites.
The sex scenes included in Bridgerton's first season are a fundamental part of the show's plot. But according to U.K. tabloid The Sun, many of the sex scenes featuring Phoebe Dynevor (Daphne Bridgerton) and Regé-Jean Page (Simon Basset) are being uploaded to porn sites—several of which are promoted with the fact that the couple is interracial. Netflix is now trying to take down those videos. But even as they are removed and the accounts who posted them are suspended, more versions of those sex scenes are posted online.
The sex scenes making their way to porn sites has reportedly been especially distressing for Dynevor and Page, according to an insider, highlighting that the battle to remove these scenes isn't just one of copyright. The insider noted that Bridgerton's scenes have a basis in novels and that the show's sex scenes aren't the same as pornography.
"Netflix have been working tirelessly to hunt down pirates and eliminate misuse of their intellectual property," the insider told The Sun. "Anyone thinking about trying this will have the full force of the globe's biggest streaming service against them."
It's far from the first time that a prestige show has had to fight with adult websites to get sex scenes removed. It was also an issue last year after the debut of Hulu's Normal People, which resulted in Hulu fighting to get a 22-minute sex scene compiliation removed from sites like PornHub.
"We're hugely disappointed that excerpts from the series of Normal People have been used in this way," executive producer Ed Guiney told Variety back in May. "It's both a violation of copyright and more importantly, it's deeply disrespectful to the actors involved and to the wider creative team."
In other Bridgerton news, Netflix just renewed the show for a second season that will largely focus on Anthony Bridgerton (Jonathan Bailey).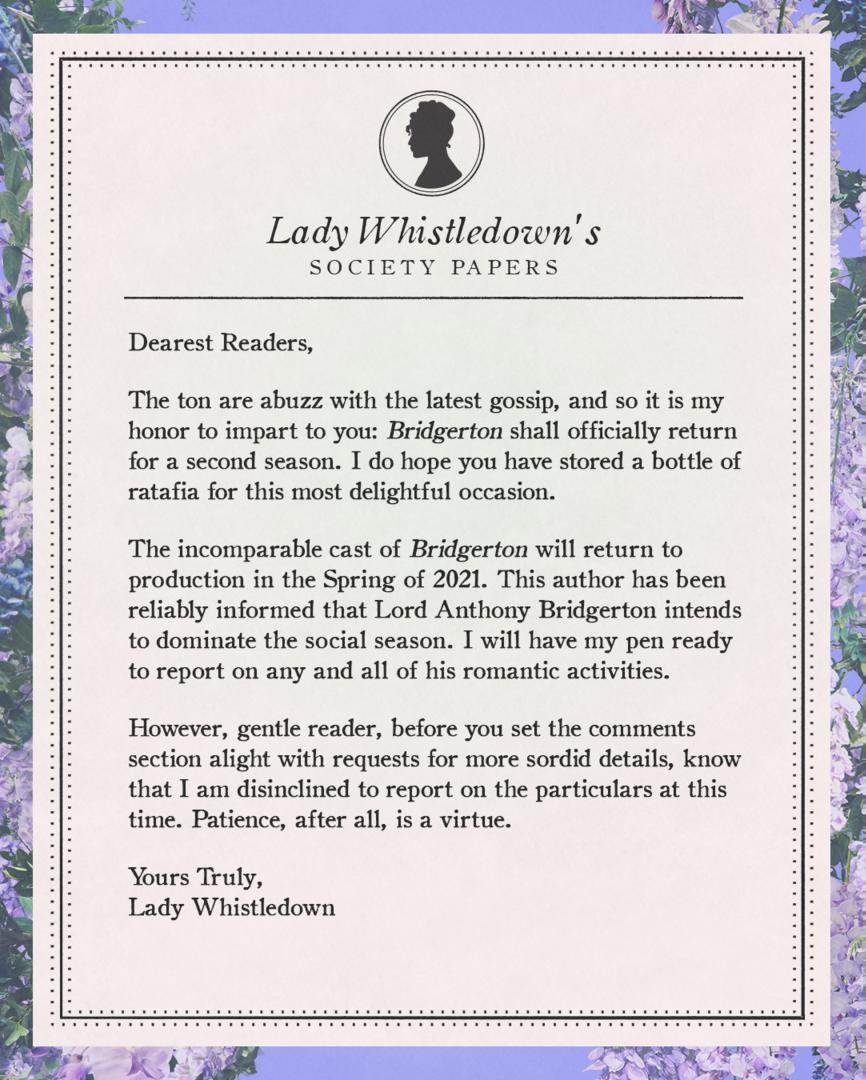 There's promise of even more scandal, romance, and sex, but chances are Netflix's fight to keep Bridgerton's sex scenes off porn sites is only just beginning.
H/T Decider