Brazil conceded five first-half goals Tuesday in the World Cup semifinals, and lost to Germany 7-1 in historic, heartache-inducing fashion.
The rest of the night was spent searching for fingers to point: Juan Zuniga's knee, Thiago Silva's collection of yellow cards, Maicon's incompetent defending, David Luiz's botched assignments, Fred's lack of form, Luis Felipe Scolari for starting Fred during the World Cup, the Brazilian government for wasting $11 billion on this ridiculous state-sanctioned fare and not finding a better way to rig the thing.
The explanations and excuses arrived first thing Wednesday. Imgur user wazzzzah pulled front page images from the Newseum's daily galleries and itemized the reaction from 50 Brazilian newspapers—complete with headline translations.
Diario De Santa Maria called the thrashing, "The biggest fiasco in history."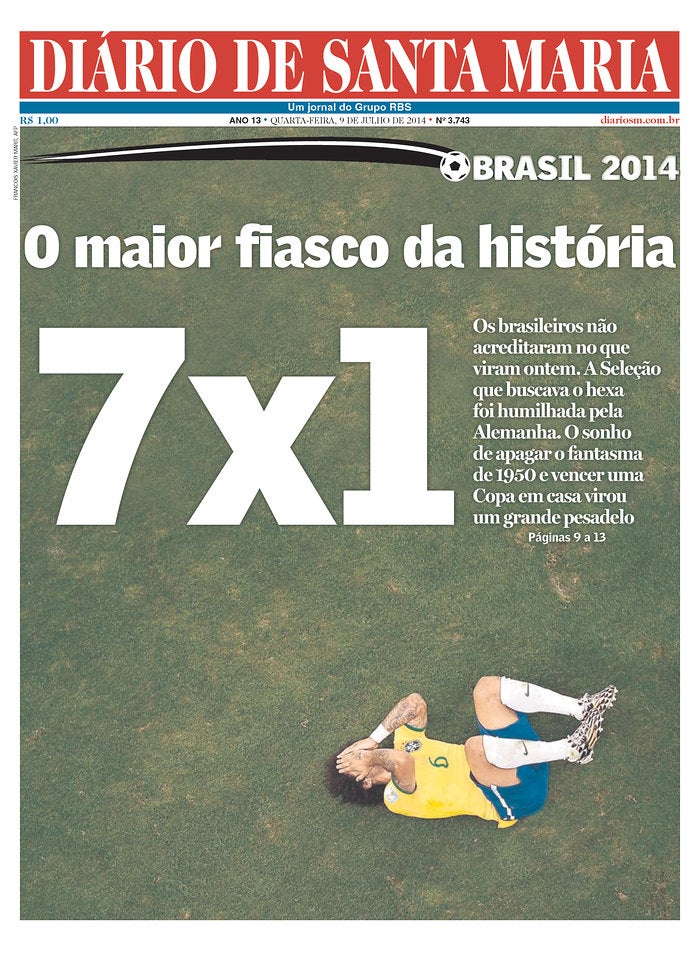 In Sao Paolo's Museu do Futebol there's a display of every World Cup champion, listed in chronological order. For the years where the champ happened to not be Brazil, the museum included a graf underneath that explained why Brazil was not the champ that year. Excuses listed are supposedly throwaway fits like "well it was cold and most of Brazil's team was from warm-weather Rio in 1958." This perpetual expectation and near-delusion of imminent soccer glory made the lead pipe, back alley German knee-capping such a veritable shock to Brazil's collective, positive, somewhat entitled sports psyche.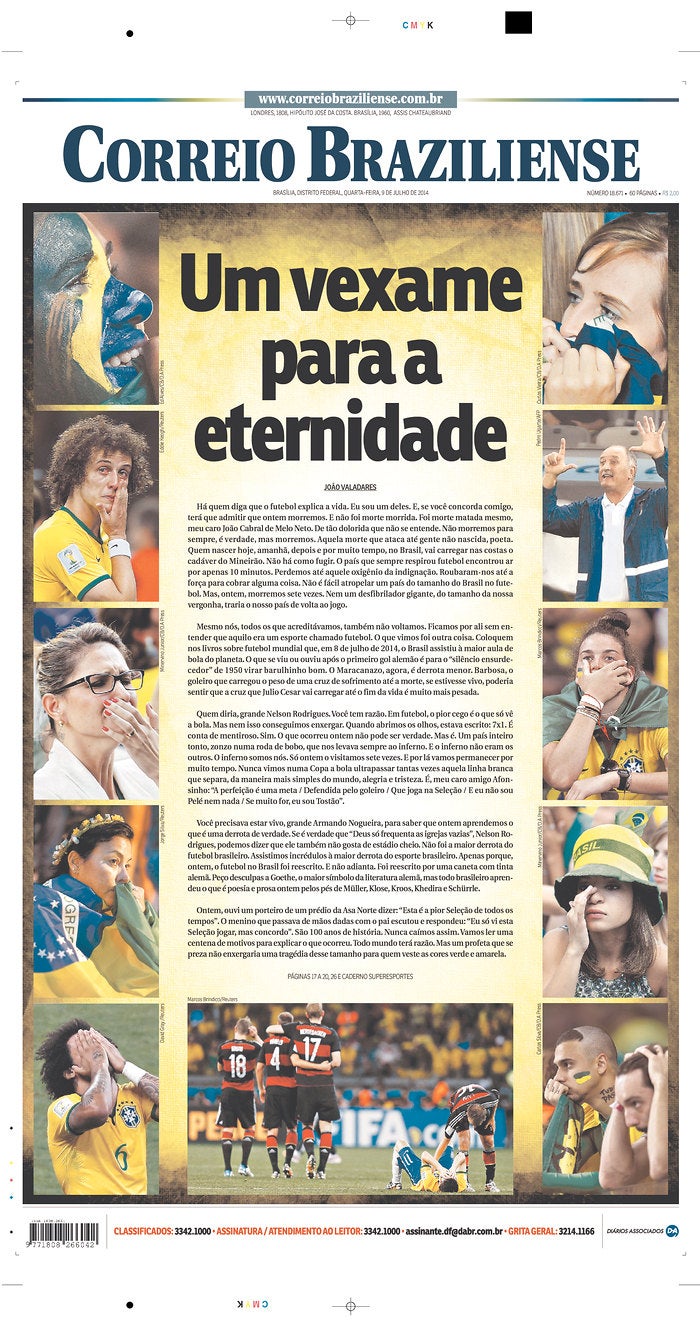 Hence, I think, the tears.
View the full gallery below.
Image via Hoje Em Dia