Texas hunter (and hunting consultant) Corey Knowlton was well aware, when he and a silent partner raised $350,000 for a permit to shoot an African black rhino, that public outrage would be fierce. The Dallas Safari Club, organizing the auction, had already received threats over it when they approached Knowlton about making a bid, he told Dallas news affiliates WFAA and KTVT.
Knowlton's now expressesing shock and fear for his safety in the wake of what some might consider a hypocritical call to violence: "They're wanting to kill me," he has said of his online critics. "They're wanting to kill my children. They're wanting to skin us alive." He also claims to have hired round-the-clock security in light of such bloodlust.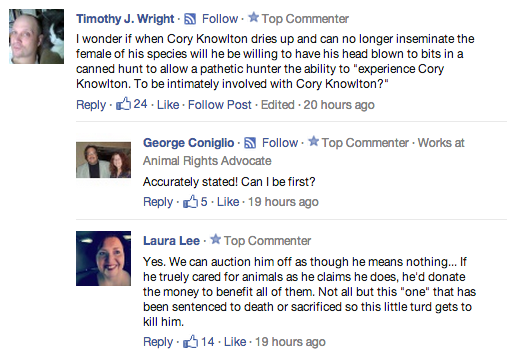 Aside from expressing a desire "to be intimately involved with a black rhino," of which there are some 4,000 left, and making the claim that "If I go over there [to Namibia] and shoot it or not shoot it, it's beyond the point," Knowlton's situation is surely heightened by his public Facebook page. It's stuffed with photos of his trophy kills.
Status threads there, however, are populated by supporters who say that the money Knowlton raised will go toward anti-poaching efforts and argue the targeted rhino is past breeding age and blocks other males from mating.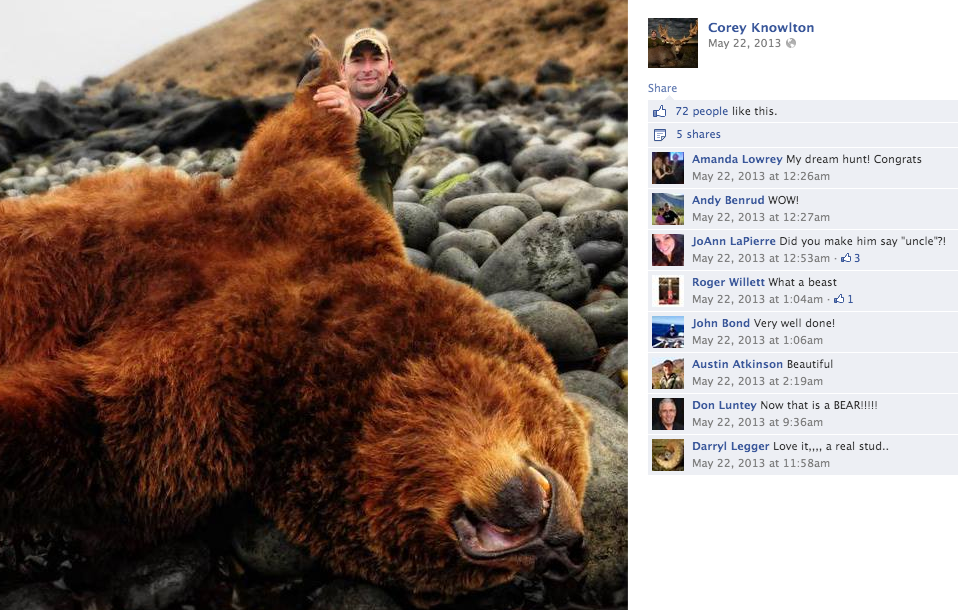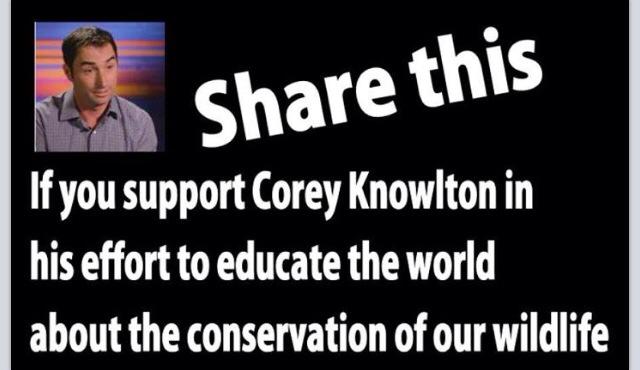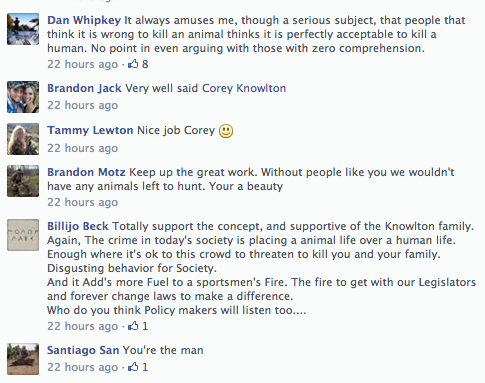 On YouTube, as well, it seemed that the most vociferous reactions came from Kowlton's defenders. Here, have this angry guy in a Ghostbusters T-shirt explain things to you:
So where, exactly, is Knowlton being directly threatened online? We're not totally sure. It's hard to hear anything over the echo of a thousand Hemingway wannabes rationalizing murder for sport.
H/T Associated Press | Photo by Jason Wharham/Flickr