If Bill Murray's recent antics prove anything, it's that he should have been cast in Wedding Crashers: not long after inviting himself to a bachelor party in Charleston, S.C., the beloved funnyman has managed to insert himself into another nuptial event—a young couple's engagement photoshoot.
Wedding photographer Raheel Gauba was snapping shots of Ashley Donald and Erik Rogers in downtown Charleston when he noticed the pair seemed wide-eyed and distracted by somebody behind him. When he paused to confront the nuisance, he could scarcely believe his eyes.
I turn around and I see Mr. Murray standing there with his shirt pulled up and belly proudly on display which he is patting pretty loudly in an attempt to make the couple laugh – Needless to say I was stunned and I invited Mr. Murray to join the couple for a quick shot – He obliged and congratulated them and went on his way… leaving behind an extremely happy couple and this photo that will be forever remembered by this couple (and us!!!).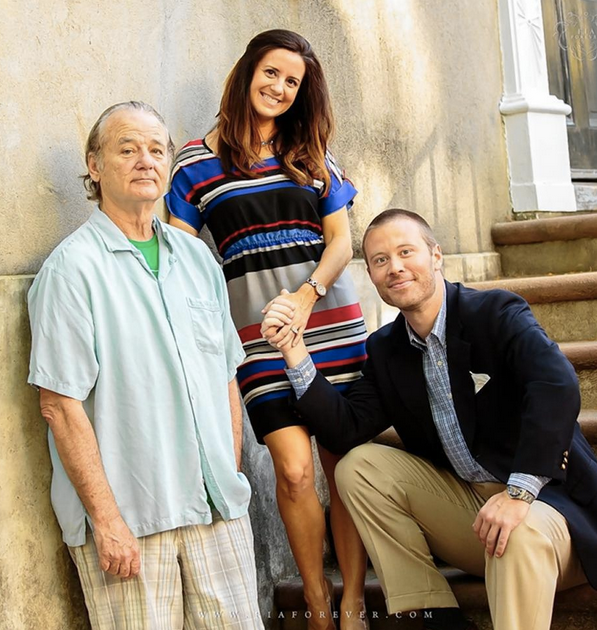 So they've got Murray's blessing going for them, which is nice.
Photo via Fia Forever Photography