There's no shortage of celebrities who are proud redditors: Wil Wheaton, Zach Braff, Aziz Ansari, and Arnold Schwarzenegger, to name a few. But no one is more committed and entertaining—intentionally or unintentionally—than rapper Snoop Dogg, né Lion.
In an Aug. 5 AMA thread with the New York Times editorial board, Snoop popped into the discussion to ask, "Whats wrong wit a lil wake n bake??"
"Absolutely nothing wrong with it. Please, come visit the Times editorial board soon, but we have no-smoking building," boardmember Andrew Rosenthal responded.
"This is what Reddit was made for," redditor no1partyanthem said.
Snoop's karma skyrocketed. Two users bought him Reddit gold. It was further proof that the rapper, who posts under the username Here_Comes_The_King and is a moderator of Reddit's weed-loving r/trees, guarantees a memorable time when he makes his way into a thread.
Here are some of his classic moments:
1) Obviously, his own AMA in December 2012 was nothing short of hilarious. His misspelled, nonsensical responses gave his fans a glimpse into the life and mind of Snoop Dogg. And, suffice to say, it is a very interesting place.
2) In December 2013, Snoop teamed up with famed redditor Shitty_Watercolour to raise money for the Snoop Youth Football League, which is aimed to help out inner city children.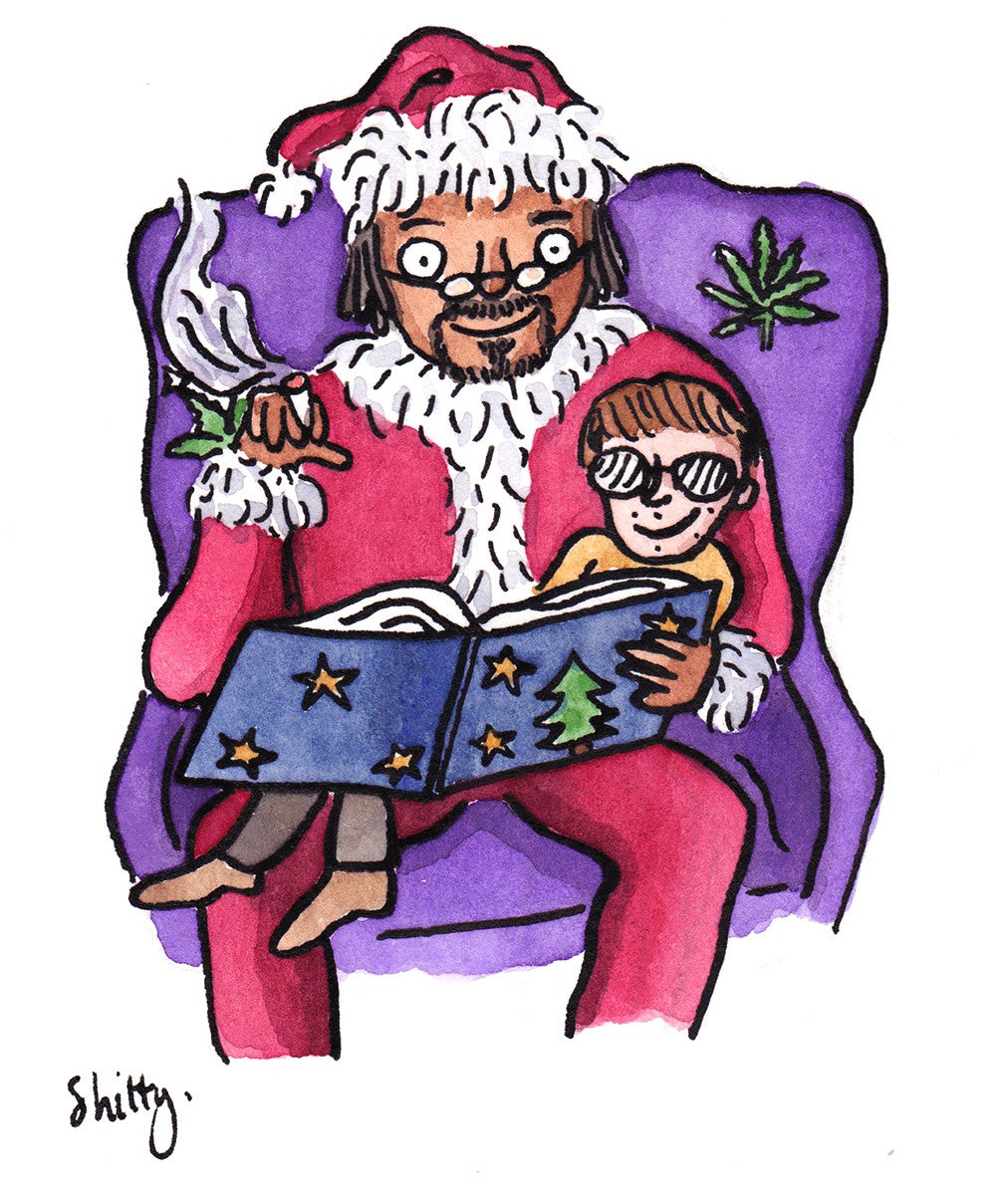 Image via Here_Comes_The_King/Imgur
3) Also in December 2013, Snoop offered to read the most popular original Christmas story submitted by redditors. The event was designed to raise money for his nonprofit. And he delivered.
4) In September 2013, r/trees, the subreddit dedicated to marijuana culture, made Snoop an official moderator, which was a surprise to absolutely no one at all.
5) Everyone knows that most, if not all, of what you see shared by your Facebook friends first appeared on Reddit days, or even weeks, before. When Snoop shared a piece of fanart with his Facebook followers, he properly made sure to thank Reddit and the entire exchange stirred up a debate on whether or not he actually uses the site.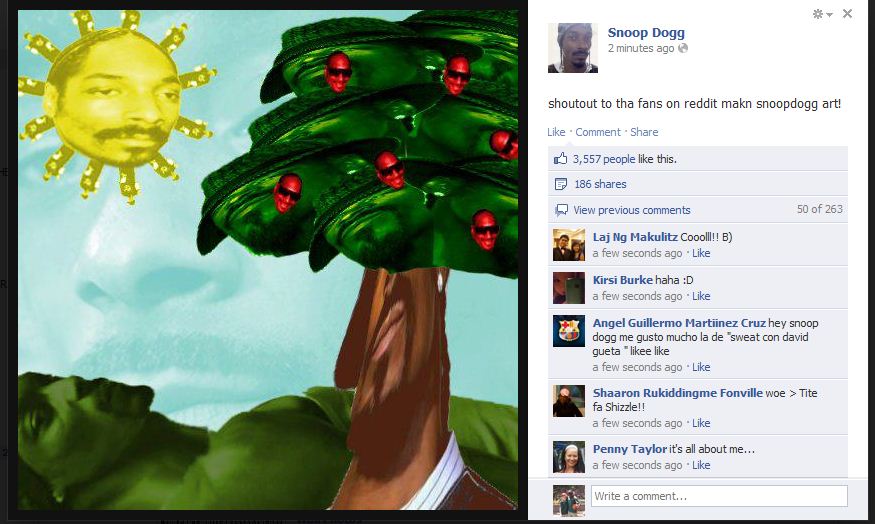 Image via LeSouthAfricanSpy/Imgur
6) In April 2013, Snoop hosted Reddit's first-ever awards show for stoners, called Introducing the Munchies.
Photo via Nick Fisher/Flickr (CC BY 2.0)