Former President Barack Obama shared his list of favorite movies and TV shows from 2019, and one, in particular, has caught the attention of everyone who watched it.
Fleabag: Season 2, as listed in Obama's tweet, has become well known as "the one with the hot priest." But in most cases, if you watched season 2, you watched season 1.
And if you watched season 1, you probably remember that a few minutes into the pilot episode, Phoebe Waller-Bridge's character gets caught by her boyfriend masturbating to Obama giving a speech.
ok i'm gonna try to be calm about this but doesn't the Fleabag pilot have a scene where she MASTURBATES TO AN OBAMA SPEECH pic.twitter.com/py7I5FVI6T

— Tony Tulathimutte (@tonytula) December 29, 2019
It's an iconic scene. Her laptop is shaking as Obama goes on about the dangers of populism, and then her boyfriend finally pops up from the other side of the bed only to realize what she's doing and breaks up with her right then and there.
People were quick to jump on the fact that Obama, claiming to have loved season 2 of the popular BBC show, has almost definitely watched this scene. And we're all shook.
"This is the unexpected content that we needed in 2019," Eugene Gu tweeted. "Also, grateful that nobody will make a similar scene about Trump." (Gu was among those who sued President Trump for blocking them on Twitter and won.)
Also, grateful that nobody will make a similar scene about Trump.

— Eugene Gu, MD (@eugenegu) December 29, 2019
"I am crying that obama watches fleabag and has now watched a posh british woman wank over him," Twitter user @Kav_Kaushik wrote.
https://twitter.com/Kav_Kaushik/status/1211347976238616576
The show I actually want to watch is the one of the Obamas watching Fleabag together. https://t.co/GpoA0nYTpQ

— Rebecca Makkai (@rebeccamakkai) December 29, 2019
Not enough people are talking about how this means that Barack Obama definitely knows that Fleabag opened with PWB masturbating to him.

— Dyan Flores (@dyancflores) December 29, 2019
he watched fleabag season 2 meaning that he also watched the first season which includes a scene where fleabag beats her meat to his speech https://t.co/TSkaYytu1k

— silda twinton (@jjomarx) December 29, 2019
Even the official Twitter account for Fleabag took note of the nod.
The feeling is mutual. #Fleabag pic.twitter.com/iniY8oxJh9

— Fleabag (@fleabag) December 29, 2019
Already picturing him going "uuhhhhh lemme be clear uhhhhh…that was uhhhhh….that was a rather uhhhh flattering scene…..uhhhhh….yes Fleabag can"

— Tyler's Creation (@PoliteLeader69) December 29, 2019
Picturing Obama watching Fleabag will carry me through to 2020

— Shane Bueme (@SBu3me) December 29, 2019
It's such a great honor considering what fleabag likes to do when she listen to Barack Obama

— C (@conivenegasv) December 29, 2019
So if you want to be on Obama's list of favorite media next year, well, now you know what you have to do.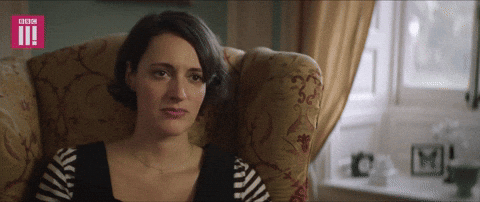 READ MORE: