When President Donald Trump visits London on July 13, he will be greeted by a 20-foot-high baby version of himself flying over Parliament.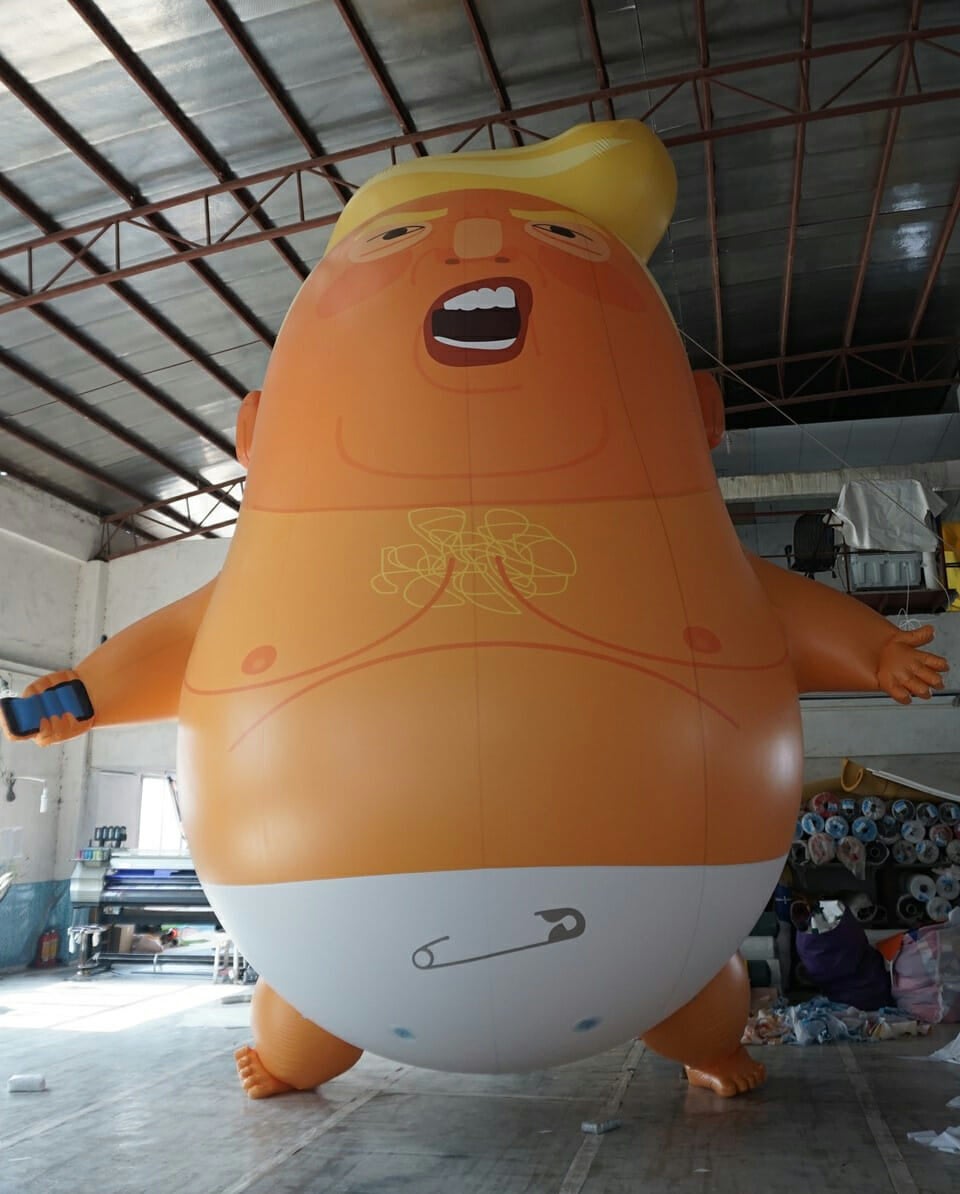 "Donald Trump is a big, angry baby with a fragile ego and tiny hands," wrote Leo Murray, the man behind the balloon, on the projects Crowdfunder page. "He's also racist demagogue who is a danger to women, immigrants and minorities and a mortal threat to world peace and the very future of life on earth. Moral outrage is water off a duck's back to Trump. But he really seems to hate it when people make fun of him."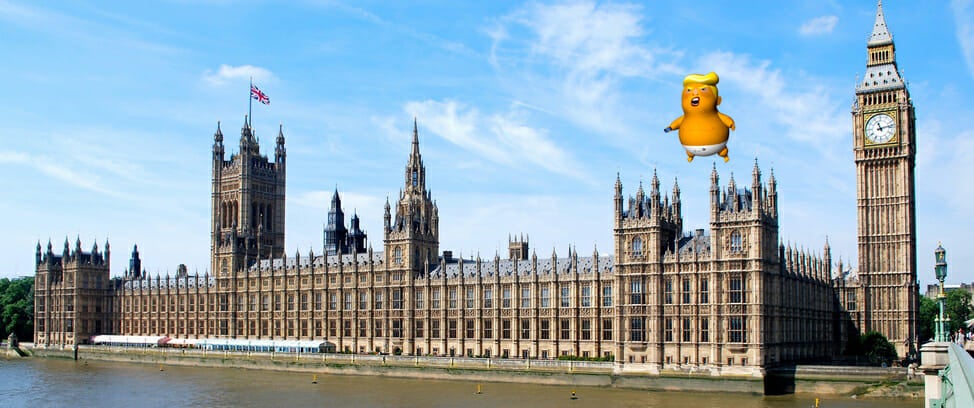 The project easily met its monetary goal, but the group hit a snag when London mayor Sadiq Khan said he wouldn't allow Baby Trump to take flight over Parliament during the president's visit.
Khan is no fan of Trump. When Trump canceled his visit to London earlier this year the mayor celebrated on Twitter, writing that "Many Londoners have made it clear that Donald Trump is not welcome here while he is pursuing such a divisive agenda. It seems he's finally got that message."
Many Londoners have made it clear that Donald Trump is not welcome here while he is pursuing such a divisive agenda. It seems he's finally got that message. pic.twitter.com/YD0ZHuWtr3

— Sadiq Khan (@SadiqKhan) January 12, 2018
The mayor's office objected to the helium-filled balloon on the grounds that it required too much room to set up and take flight, leaving less space for other protestors in Parliament square. They also claimed the balloon was "art" rather than a form of protest.
However, after Murray and his group got more than 10,000 people to sign a petition in favor of Baby Trump, Kahn relented.
"The Mayor supports the right to peaceful protest and understands that this can take many different forms," a spokesperson for the mayor told New York magazine's The Cut. "His city operations team have met with the organizers and have given them permission to use Parliament Square Garden as a grounding point for the blimp."
But Baby Trump's adventure might not end in London. As money continues to pour into the Crowdfunder campaign, the group has been debating what to do with the extra funds. They've already added a smaller air-filled Trump balloon that can "knock about with people in the crowds" and are now planning to take the larger blimp on a world tour, following Trump around the globe.
"[P]eople have been SO generous and supportive that we now have WAY more money than we can sensibly spend just on Trump's UK visit in July! So – Trump Baby is going on World Tour!" the group said in an update on its Crowdfunder page, adding that they hope the balloon will haunt the president's dreams.
We now plan to keep this crowdfunder rolling so that we can cover the shipping and helium costs to get #TrumpBaby to follow little Donald around the world, haunting his diplomatic engagements wherever he goes! #TrumpBaby can become a permanent feature of this dreadful Presidency, a constant, unmissable reminder of the contempt with which this embarrassment of a man is held by everyone outside of his deranged, bigoted base.

If we can troll Donald from the skies wherever he goes for long enough, he'll start seeing #TrumpBaby in his dreams! Every penny and cent we receive from here on in will go towards making this vision a reality. Thank you!
Thus far, there has been no response from President Trump about his feelings toward his giant baby doppelgänger.