The hippopotamus is the most dangerous animal in all of Africa (if you don't count mosquitos), killing more people per year than any other large animal.
That having been said, the babies are goddamn adorable.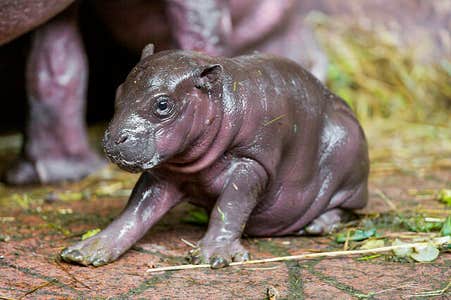 It's no wonder a couple in Cincinnati wanted to get their engagement photos taken with one of these little guys.
https://www.instagram.com/p/BZ_usKJBZKY/?taken-by=hayley_roll
Although in this case the "little guy" was actually a little girl named Fiona. Fiona has already become a social media sensation, and the newly engaged Hayley Roll told the Daily Buzz that she and her boyfriend "are huge #TeamFiona fans and have been following her since she was born."
As you can see Fiona looked respectfully serious in the pictures, as befits such a solemn occasion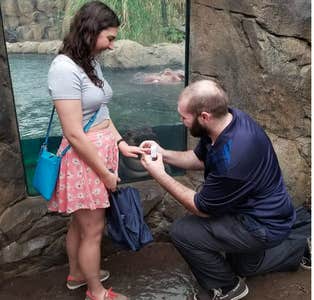 "We went to the zoo for our One Year Anniversary and Fiona was in the window," said Roll "Nick, my boyfriend and I were waiting in line to get our photo taken with Fiona and I gave my cell phone to someone to take the photo and when I turned back around, Nick was on one knee proposing."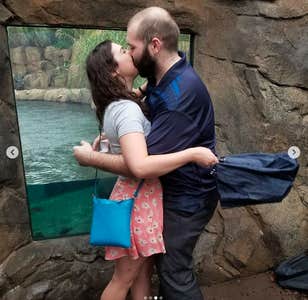 Roll noted that no one at the zoo knew what was happening and a stranger was kind of enough to snap their photos.
This isn't the first time something like this has happened. Back in February, a Beluga whale decided to crash a couple's wedding and totally stole the show.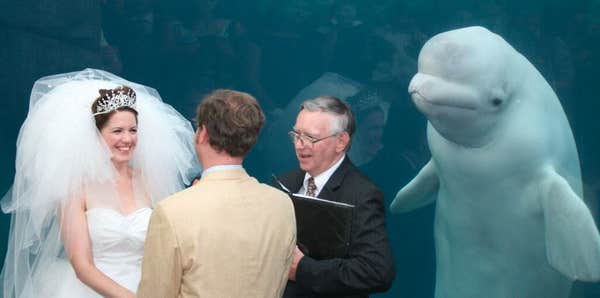 No word on whether or not Fiona will be invited to the ceremony.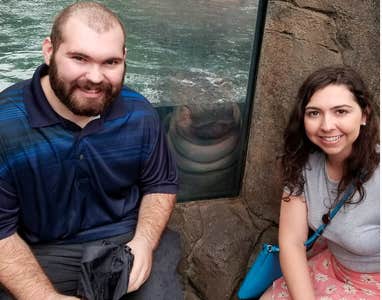 H/T the Daily Buzz