Anybody who turned to Twitter after John Brooks's 86th-minute goal against Ghana yesterday found out quite quickly that Americans absolutely love tweeting about sports when their teams are busy being awesome. This data visualization of the way North America was tweeting at the exact minute that Brooks' goal went in tells the tale for those who missed it.
That's a boom reminiscent of the December evening Beyoncé's eponymous album dropped, carrying through the coastal United States and a few midwestern cities, but it turns out that Brooks' goal didn't even incite the most conversation. That actually occurred in the first minute, immediately following Clint Dempsey's opening goal,when 173,738 tweets per minute were posted, according to Twitter.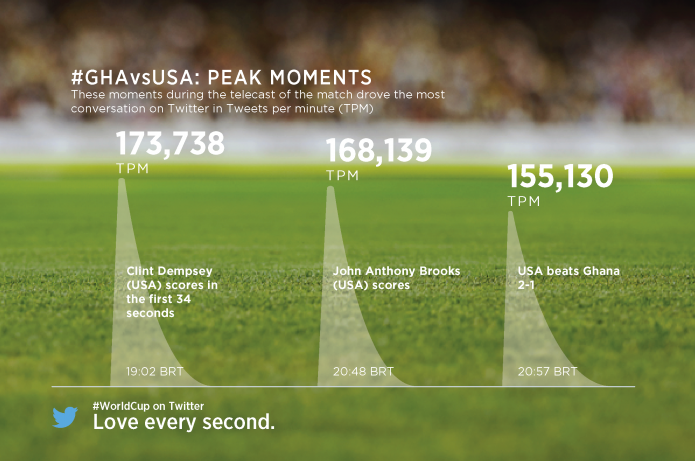 All in all, Twitter Data reports, more than 4.9 million tweets were posted about Monday's match between the USA and Ghana. But none of them count more than this brainfart tweet from @Delta.
Photo via Regina Keenan/Twitter