"It's always wyd and never…" is the newest viral meme on Twitter, with people filling in the end of the sentence with what they would rather hear, fandom quotes, and better acronyms people should use instead.
What is the 'it's always wyd' meme?
While it's not a new meme, stretching all the way back into 2020, the "it's always wyd" meme is infinitely flexible and was thematically appropriate for the run-up to Valentine's Day.
For those who need a refresher on the term, "wyd" is an acronym often used to mean "what are you up to?" or as a way to booty call someone.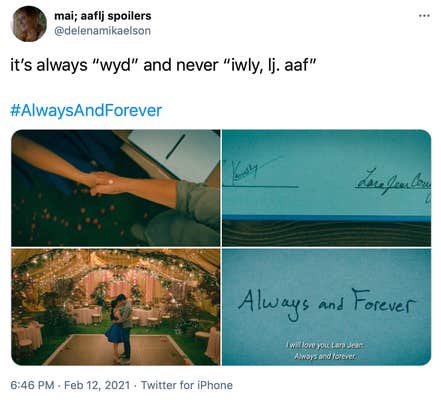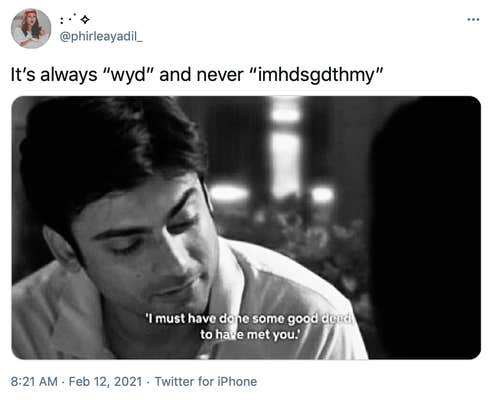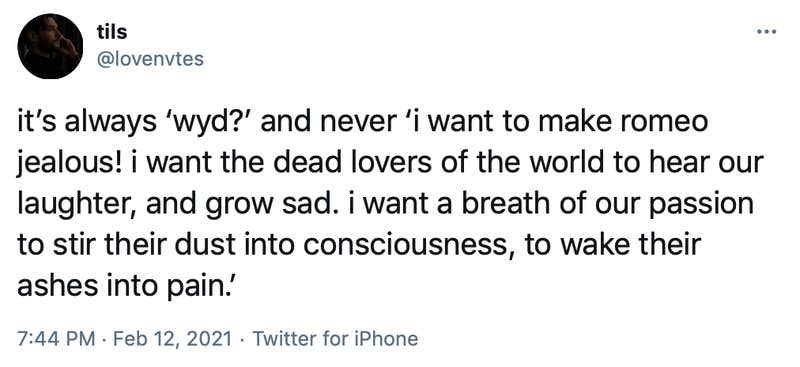 Naturally, overblown romantic speeches are a very popular use of the meme, since "wyd" is usually not used in a very romantic context.

Some wanted to lampoon the self-interested way people who send "wyd" texts generally behave. It's always wyd, never what can I do for you.



And some suggestions got really dark.

Maybe it's time to retire "wyd" once and for all.