Alex Warren, one of TikTok's shining stars and a member of Hype House, is being accused of copying YouTuber David Dobrik—and it's sparked online controversy.
It's not just his ideas or style Warren is accused of copying. Fans have noticed eerie similarities between the two creators, down to Warren's strangely familiar laugh.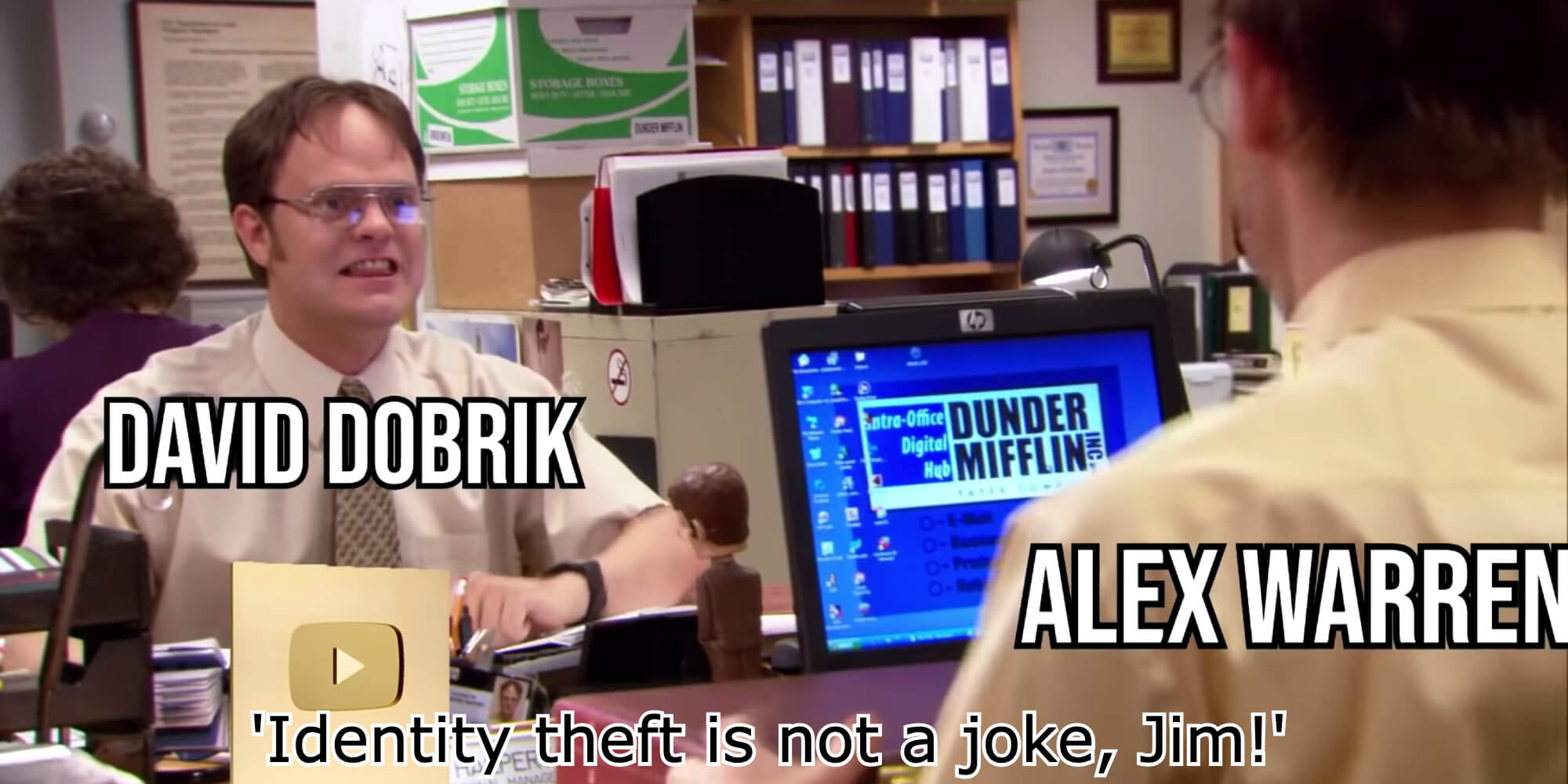 Dobrik has been one of YouTube's most popular creators for years. The 23-year-old got his start on Vine before pivoting to a successful career on YouTube. He currently boasts 16.8 million subscribers who flock to his page for his charming short-form vlogs and random acts of charity.
Dobrik's videos, which all clock in at 4 minutes 21 seconds, have found massive success on YouTube. So much, in fact, that Dobrik has been able to share the wealth his online success has yielded on multiple occasions. His charitable acts—from gifting friends and family members with unexpected, lavish gifts to offering monetary aid to students—have earned Dobrik the title of "YouTube's nicest creator."
Warren appears to be working toward a similar goal. Unlike Dobrik, his videos vary in length, but they tend to fall between 4 and 5 minutes. Like Dobrik, all of Warren's videos use all-caps titles with two exclamation points at the end. Every time.
Viewers have even noticed some suspiciously similar uploads. Dobrik uploaded his video titled "SURPRISING BEST FRIEND WITH LAMBORGHINI!!" in late August 2019. Warren uploaded a similar video, titled "SURPRISING BEST FRIEND WITH DREAM CAR!!" on Jan. 1, 2020. The trend continues across many of Warren's uploads.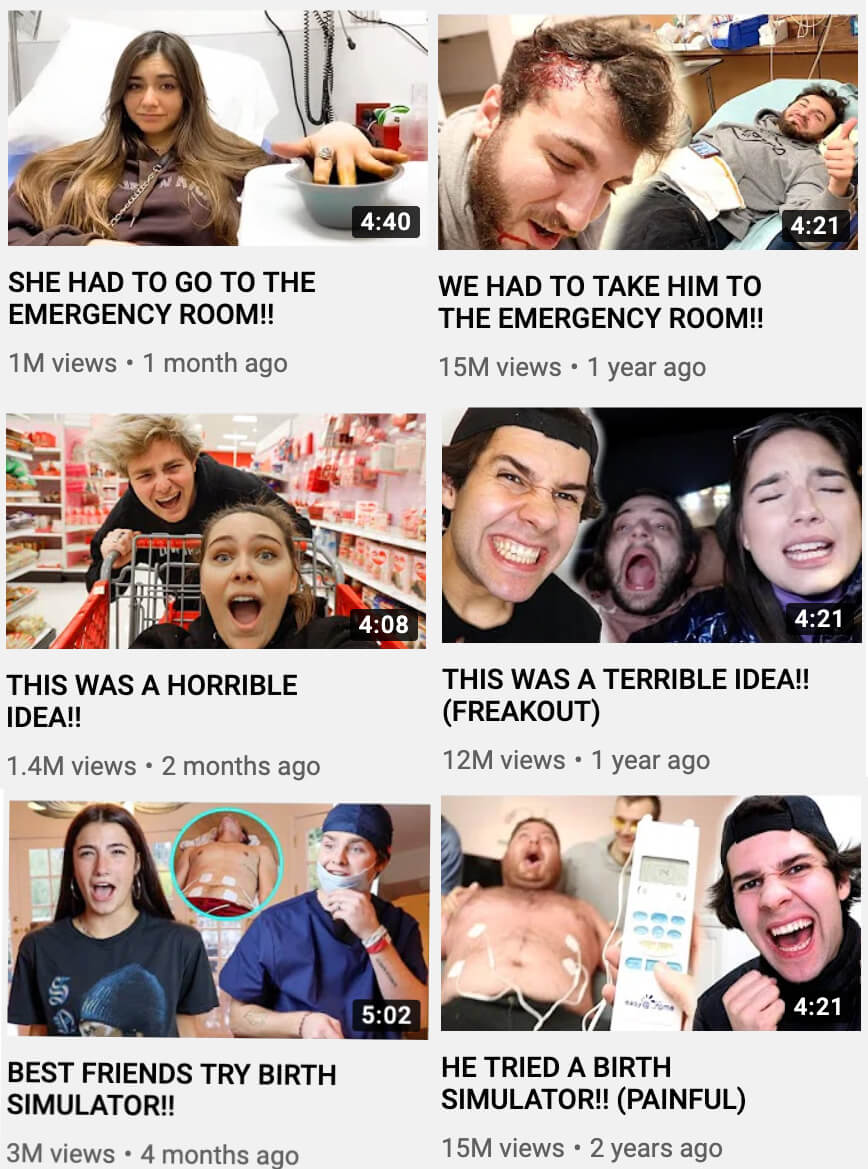 Fans have pointed to the striking similarities between the two social media stars' pages, not to mention the similarities in their diction and laugh, to label Warren a copycat. Some people have gone so far as to label his actions "creepy."
"Watching Alex Warren's vlogs as a David Dobrik fan is so fucking disturbing," one Dobrik fan wrote on Twitter. "The copied laugh literally gives me goosebumps."
"The way Alex Warren copies David Dobrik from his content all the way to his personality, voice and mannerisms is literally terrifying," another person said.
The eerie similarities even inspired a YouTube upload comparing the two creators. The video breaks down each YouTuber based on content and personality to see if accusations of mimicry are accurate. The YouTuber behind the video, Kevin Reyes, ultimately determines that Warren's videos are too similar to explain away. He notes that his mannerisms, more than his almost indistinguishable format, are clearly inspired by Dobrik.
"Alex, just do your own thing," Reyes says in the video. "You know they say 'do whatever makes you happy, as long as it's not hurting anybody?' But when it's hurting your integrity and reputation, I think that's something that you've gotta look at."
READ MORE:
H/T Dexerto