Crazy nutjobs need lovin' too.
Alex Jones, conspiracy theorist extraordinaire and idol to one Tamerlan Tsarnaev, is expanding his InfoWars empire to online dating.
Yes, you read that right. The man who's been screaming that 9/11 was an inside job is now playing matchmaker.
"Find and meet people that share a passion for liberty and freedom and are ready to start a relationship," Alex Jones writes on the homepage of Dating Freedom Lovers, his low-fi dating site.
Who exactly shares Jones's deep-rooted belief that President Barack Hussein Obamacare and his cronies are coming for your God-given right to arm yourself to the teeth? Glad you ask. Below, we've compiled some of our favorite truth-seekers who also happen to be looking for a little lovin'.
First up is Theresa, a beautiful flight attendant suspicious of the New World Order (and we don't mean Hulk Hogan and Scott Hall). If you happen to be short and not white, though, don't even bother messaging her.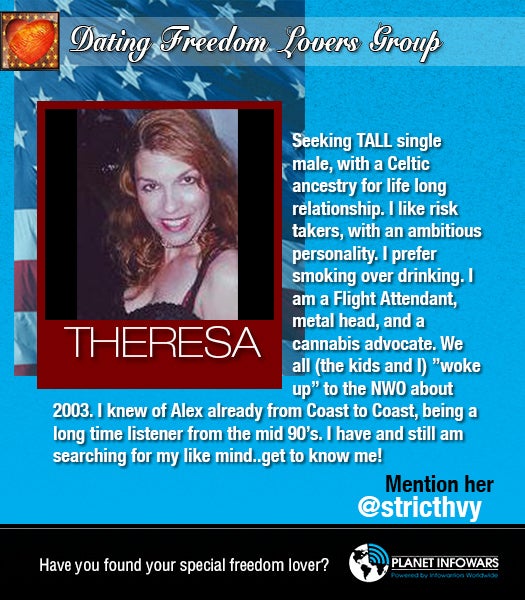 Then there's JD. This freedom fighter lives on the outskirts of rural Ontario, Canada, just far enough that he's got "multiple safe routes" should he have to bail and move to "less populated parts of the continent."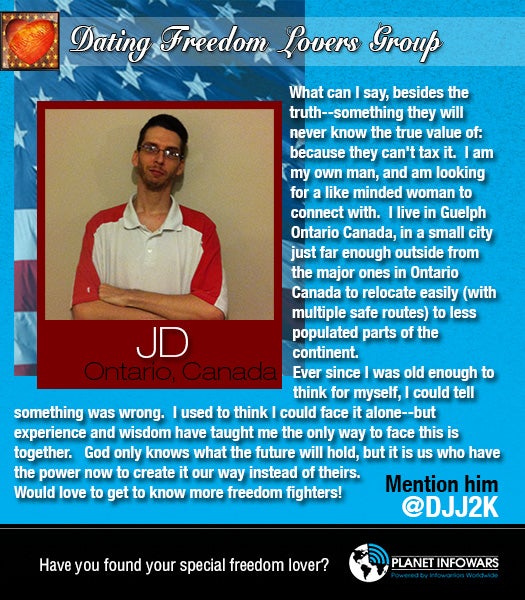 Meet Patrick. He's a pro-life music lover who's also a virgin and doesn't take drugs. So yeah, he's sure to show you a good time.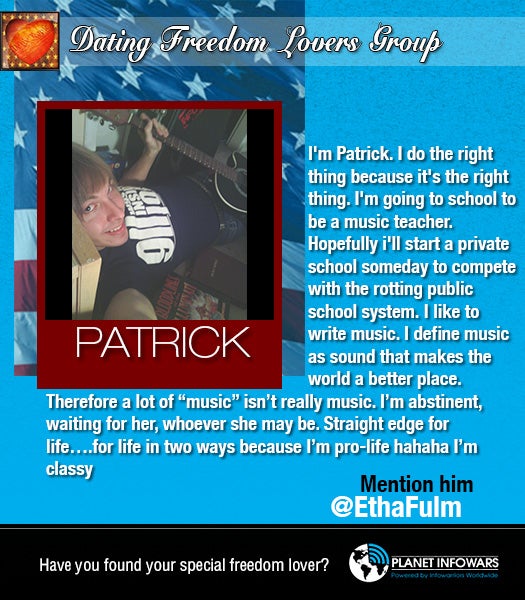 Are you the kind of man who would rather have his kids contract polio than to inject them with a "master-minded tool of population control?" If so, you should totally hit up Mary.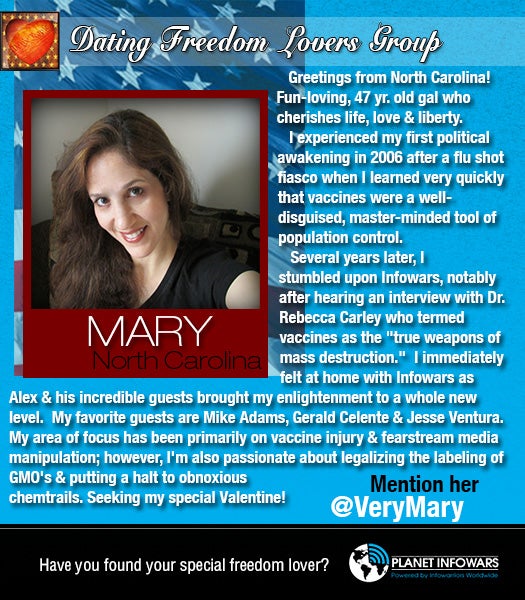 If you think the Wachowski siblings' classic film The Matrix is more documentary than science fiction, you'd probably like Galeeshea.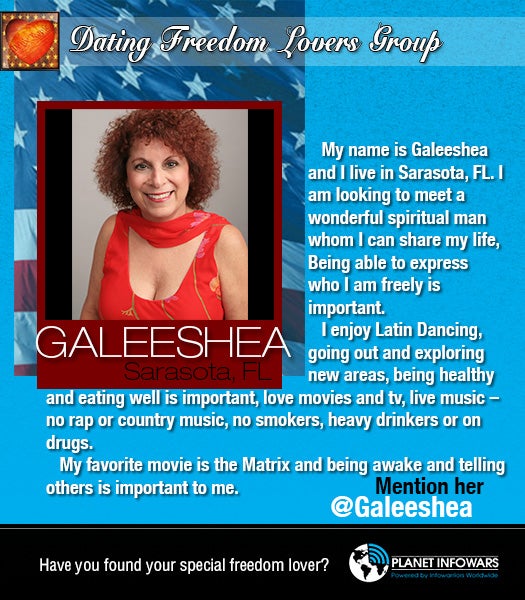 Garry is a 52-year-old divorced male with no children who lives alone. Need to know more? Then you're asking too many questions.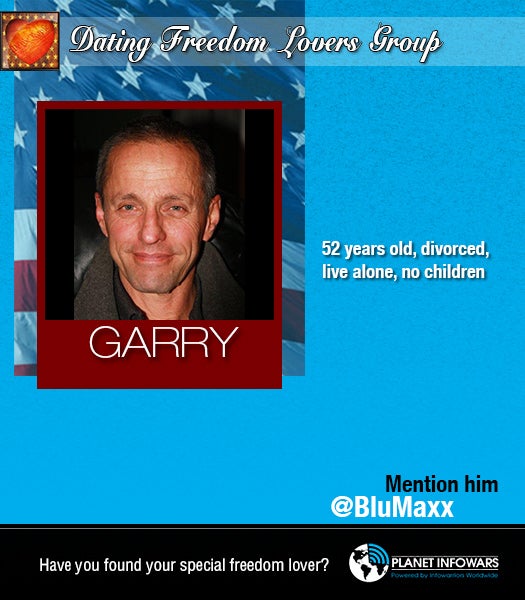 Photo via Sue Talbert Photography/Flickr