Reddit's a pretty popular place—1.5 million people visit it on any given day—but some users contribute far more than others.
And while it's common to see gimmick novelty accounts (like the bot that tells users if their comment was an unintentional Haiku), there are several redditors whose accounts exist only to post thoughtful art created specifically in response to other users' comments.
This isn't simply thinking of a single joke and repeating it out on hundreds of threads. These artists create something personal and profound on the social news site, taking fleeting comments and turning them into a permanent work.
"Normally, animation can take days, if not weeks," Jake Olimb, otherwise known as redditor Animates_Everything, told the Daily Dot. "But with Reddit, if I don't finish the animation TODAY, it pretty much won't get seen."
The Daily Dot tracked down six of Reddit's finest artists and asked them to show off the made-for-Reddit work they're most proud of. We've also added the combined link and comment karma each one has earned to give a sense of how much joy and inspiration he or she has brought to the social community.
Jake Olimb has spent his life around animation. "My dad is actually a freelance illustrator and got me into art and animation when I was a kid," he told the Daily Dot. Olimb, who contributed to our GIF 25-year anniversary sepcial, spent his childhood glued to Nickelodeon and Cartoon Network, and he majored in film at San Diego State University. A freelance animator, he keeps his skills fresh by imagining stories from comments, then drawing those stories on a tablet.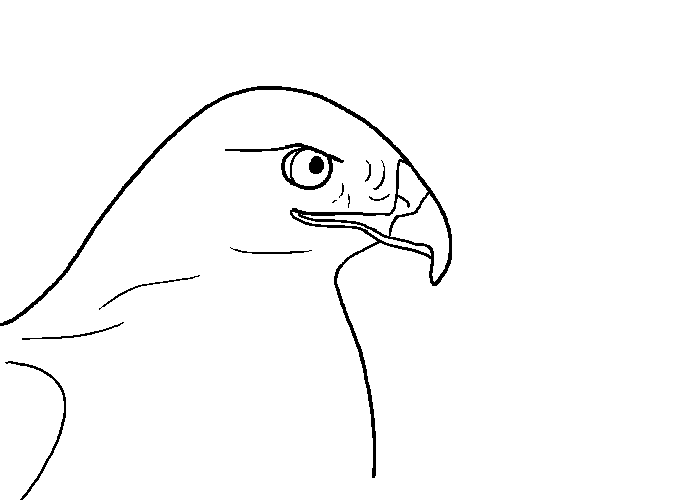 "I try to do something a little different with each animation and hopefully inject some humor into them at the same time. That being said, the 'murder-suicide' animation really stands out to me because it's a bit longer than the others, it feels more like a short film than a quick joke. Plus it's has a bittersweet tone to it unlike the others."
A British teenager who wants to keep his name a secret, Shitty_Watercolour quickly paints fluid works based on the lighthearted people and animals in Reddit comments, lets the paintings dry 20 minutes, and quickly scans and posts them to the site. Though he originally got the "shitty" part from the fact that he only started using watercolors in December, he's gotten better. "They're still shitty; they probably always will be," he told the Daily Dot, "but they make people laugh and that's why I do them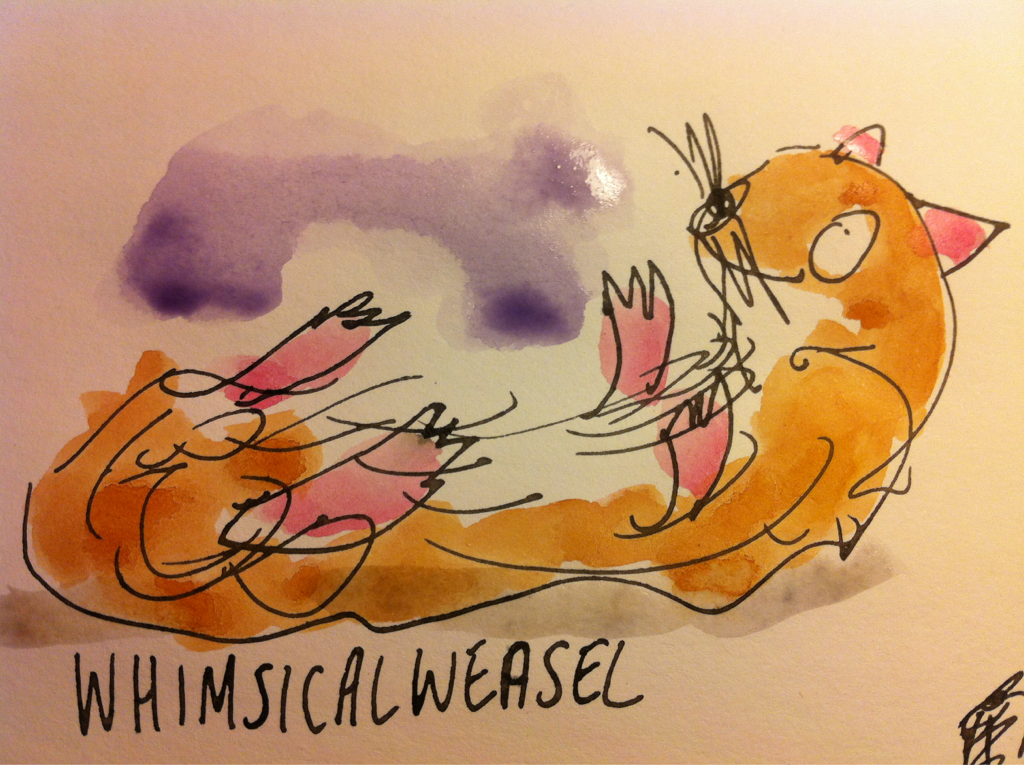 "I like how the lines are loose yet purposeful, and it's currently the background for my phone."
A fourth-grade music teacher by day, WhyNotBarbershop spends his spare time singing redditors' comments back to them in beautiful four-part harmony. "I have a degree in Music Education, training in Operatic singing, over a decade of choral experience, and one year of Barbershop Harmony Society under my belt," the redditor told the Daily Dot. The toughest part for him is actually recording his short songs.
"I'm consistently trying to create better quality recordings," he said. And it's supplementing that teacher's salary: WhyNotBarberShop has so far made $36.00 in donations.
"I love this one's phrase and I love the tag around it."
Aspiring children's book illustrator Sandra Salsbury's work is methodical and colorful. Her rich watercolor paintings simultaneously feel both fresh and nostalgic.
Usually she takes an existing photo someone posts to the site and makes paints whimsically, though sometimes she takes artistic liberties—like her painting of a baby bird nest. "My 5-year old daughter said a dragon hatched under our deck, said a man who posted that photo." In response, Salsbury painted a wide-eyed girl watching an actual baby dragon.
"I like the painting the the girl and the dog. It had a cute story and it looks like something I might put into a book. It's really important to get into the characters that you draw while you're working, so whenever I look at that piece, I kind of drop back into 'little girl thoughts' and I laugh."
5) ICanLegoThat
Most of Reddit's resident artists could go to school to learn their trade. Not ICanLegoThat—Alex in real life—who takes comments as inspiration to create still scenes out of LEGO pieces. "LEGO will always be just a hobby," he told the Daily Dot. "There are fans who have carried their passion into a career, but I'm happy with keeping it as something to pass the time. As for other kinds of art, I just don't have the talent or the will."
He said he walks in the shoes of giants— LEGO legends Keith Goldman, Mark Kelso, and Brendan Powell Smith—each of whom inspired him to take the toys as a serious mode of expression.
"I wouldn't be doing this if they hadn't showed what you can do with this stuff."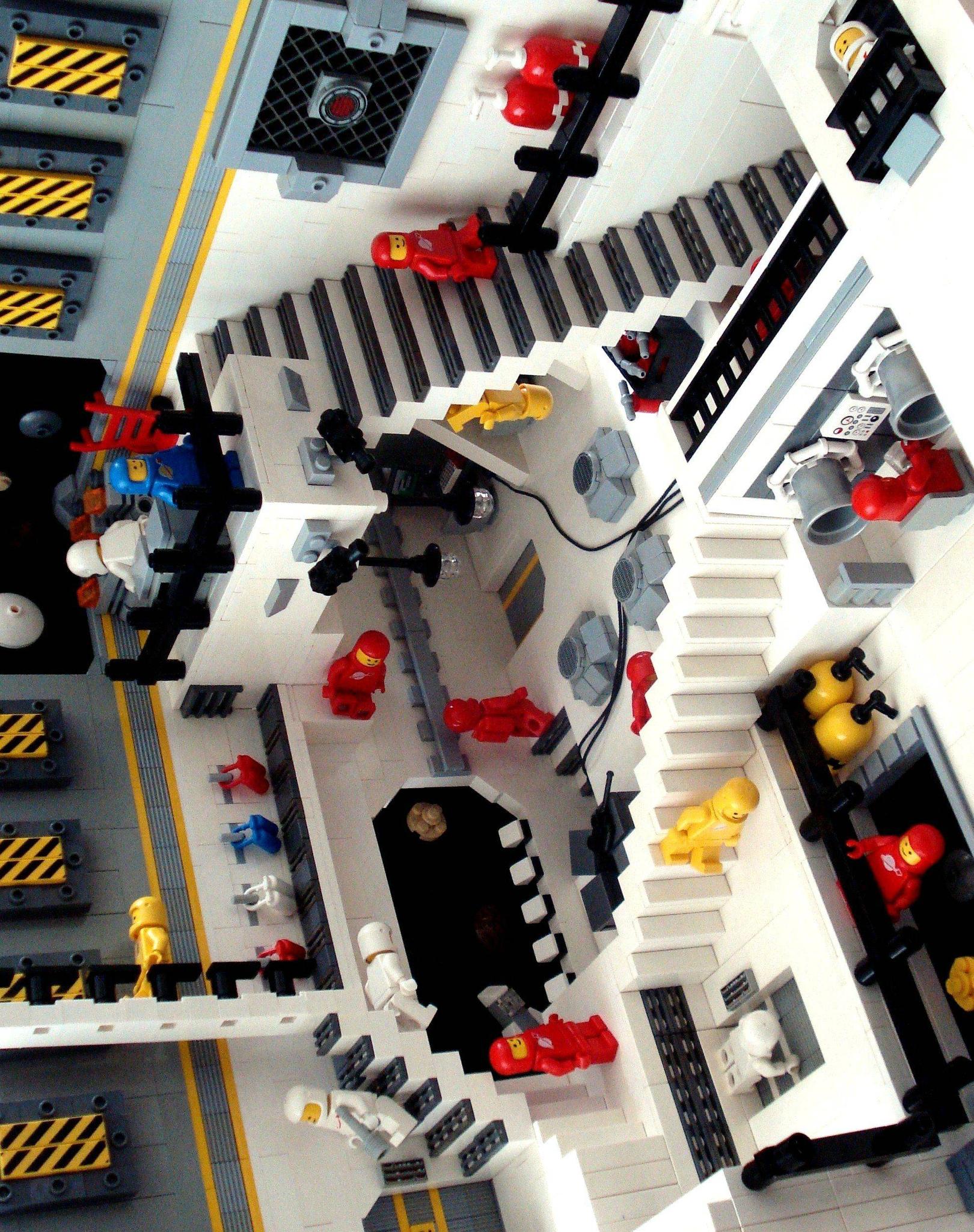 "It [a scene from the movie Inception] was a challenge. It was a cool idea, and I think I pulled it off. It's been the most popular of the stuff I've built, too. The accomplishment was kind of two-fold. That picture made the rounds online, made into a newspaper or two, but the real icing on the cake was seeing that picture on Joseph Gordon-Levitt's blog. One of my favorite actors, and he dug my stuff. It was a cool moment."
Kevin Kuramura has no illusions about his odd talent, which boils down to twisting knobs on his Etch A Sketch toy until magnets align to reflect redditor-submitted pictures, usually of people. "I'm perfectly happy etching as a hobby," he told the Daily Dot. "I'm actually an engineer with a wonderful job in mechanical design."
That doesn't stop the 25-year-old from self-promotion, though. Though his work is inspired by Reddit, he also self-promotes on Twitter, Facebook, and Tumblr, and he keeps a YouTube channel to show how he works his magic.
"While it isn't my best artistic achievement per se, my proudest Etch A Sketch-related achievement has to be seeing my sketch of Tina Fey shown on Jimmy Fallon's show back in April."
Photo via Shitty_Watercolour