The trial of George Zimmerman, the neighborhood watch volunteer accused of murdering teenager Trayvon Martin in February 2012, was interrupted Wednesday by the merry pranksters of 4chan's random imageboard /b/ and political board /pol/.

During a Skype video interview of a witness, 4chan users under the names Salman Talpur and Marcus placed a series of calls to the number. 
Pranksters appear to be interrupting the Skype interview of a witness during the Zimmerman trial – pic.twitter.com/7t6dXO5iqa

— Matthew Keys (@MatthewKeysLive) July 3, 2013
Last week, the State proved it didn't know how Twitter works. This week, the State proved it didn't know how Skype works.

— Matthew Keys (@MatthewKeysLive) July 3, 2013
"This Skype call being repeatedly interrupted as witness gets repeated incoming calls," @reneestutzman tweeted. "Alerts sound like something out of RoadRunner."
The interrupted witness was Gordon Scott Pleasants, a professor at Florida's Seminole State College who was in Colorado during the hearing. Pleasants, who spoke for the defense, taught at the school Zimmerman once attended. Following the interruption, the court decided to have Pleasants testify over the phone instead of video. 
Here's video:
This disruption was allegedly caused by users who tracked down the Skype number online.
"I knew it you marvelous bastards," one anonymous user wrote. "I was laughing my ass off saying to myself… 'fucking /b/'"
4chan's /b/ is notorious for such online pranks. Its members were previously responsible for rigging Time magazine's Person of the Year poll to have North Korea's Kim Jong-un win, helping the hashtag #cutforbieber trend on Twitter, and gaming a Mountain Dew flavoring contest to have names like "Hitler did nothing wrong" rise to the top. Most recently, /b/ was responsible for ruining actor Samuel L. Jackson's first Reddit experience. 
About a month ago, a group of 4chan trolls raided a contest Jackson organized to raise money for the Alzheimer's Association. Jackson promised to read the most popular comment in a video. Thanks to 4chan, some of the most popular comments were the infamous Navy Seal copypasta, a three-year-old "facetious message containing a series of ridiculous claims and grandiose threats that portray the poster as an Internet tough guy stereotype," Know Your Meme reported. Thankfully, Jackson did not end up reading the copypasta in his message.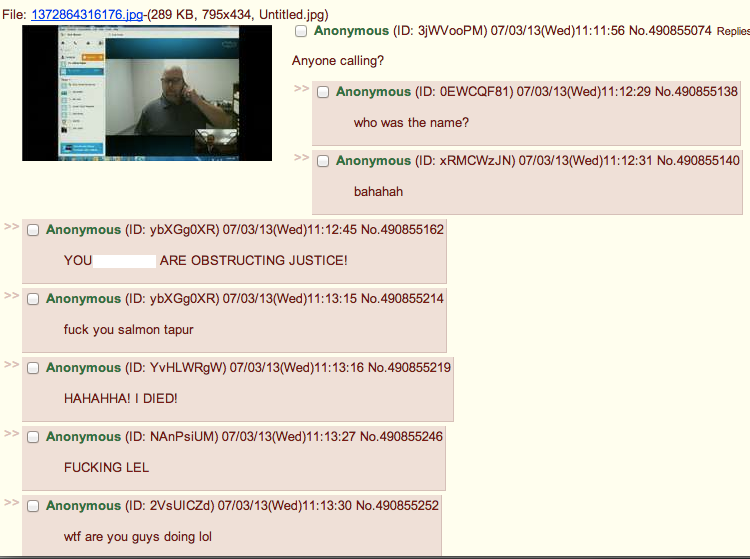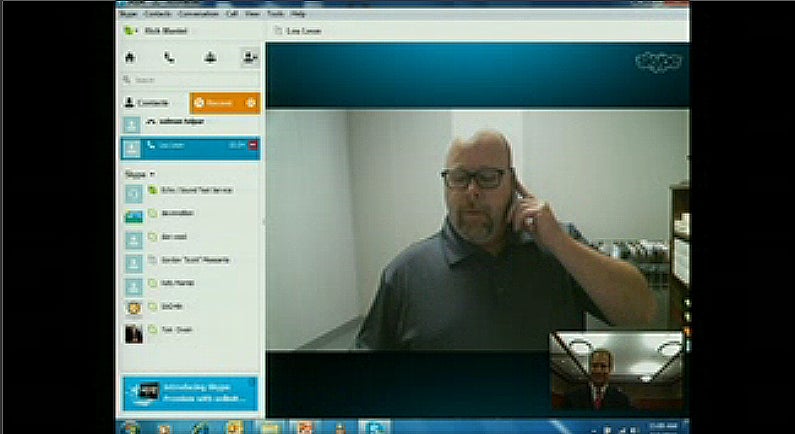 There was a lot of interference on skype , a lot of strange noises that caused laughter in court. #Zimmermanon9

— Kathi Belich, WFTV (@KBelichWFTV) July 3, 2013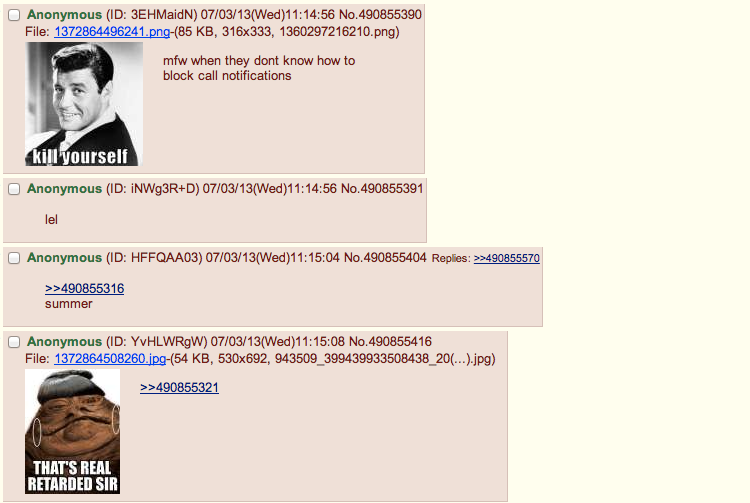 Could the pranksters be fined?
@judgealexferrer#Zimmerman trial via Skype be fined for disrupting court?

— Cortney Kaczor (@Cortjo73) July 3, 2013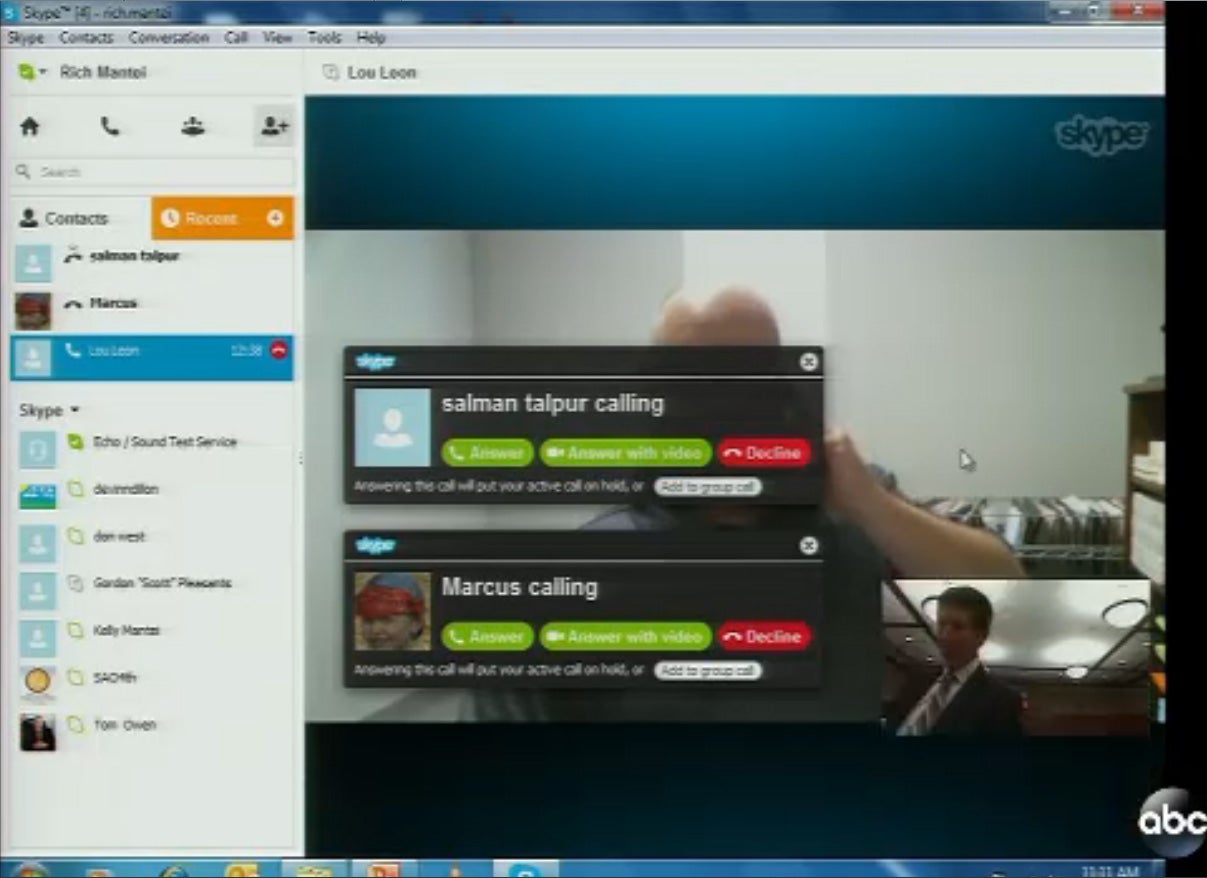 It's unlikely, but it could always be someone else:


Although that might not be a great idea:
Won't be hard to find the Zimmerman pranksters; Skype is a partner in the NSA's PRISM program.

— Matthew Keys (@MatthewKeysLive) July 3, 2013
The shooting of Martin has been a hotbed of discussion on social media for the past 14 months. 
On the night of Feb. 26, 2012, Zimmerman was out running an errand in the gated Sanford, Florida, community when he spotted Martin on the street looking "suspicious." Zimmerman claims that Martin attacked him, which resulted in Zimmerman shooting the teenager in self-defense. Martin was unarmed at the time.
Zimmerman was charged with second-degree murder on April 11, 2012.
H/T Matthew Keys | Screengrabs via YouTube/4chan | Remix by Fernando Alfonso III