"Crowdfunding isn't a magic bullet," Amanda Palmer recently told the Daily Dot.
In other words, there is no shortcut to success when it comes to raising capital online. Platforms like Kickstarter and Indiegogo can be empowering—allowing artists and creators to directly connect with their fans for potential funding—but they still require a desirable product and an audience to make it happen. In Palmer's case, the provocative songwriter spent a decade touring and engaging her audience leading up to her $1.2 million Kickstarter success.
There are, however, some tips and tricks for Kickstarter that every creator should take note of.  And few would know better than Dan Provost and Tom Gerhardt.
Their Studio Neat is responsible for two blockbuster hardware projects on Kickstarter: the Glif, a slick tripod mount for the iPhone 4, and Cosmonaut, a wide-grip stylus for touch screens. The two learned so much from the experience that they self-published an insightful, first-hand memoir, It Will Be Exhilarating: Indie Capitalism and Design Entrepreneurship in the 21st Century.
At XOXO Festival, a recent two-conference focused on disruptive technology in Portland, Ore., the two provided the following Cliff Notes, a 15-step guide for Kickstarter success.
1) Scratch your own itch
The two referred to the industry term "dogfooding," encouraging designers to create a product that they personally want to use. I'd much rather drink my own moonshine or grow my own tomatoes, but the point stands.
"If you have a problem, somebody else probably has one."
2) Keep it simple
For Studio Neat, simplicity is a design goal, but it also reflects their business strategy. Staying small and independent affords the two greater agility and allows them to react quickly.
"We have to say 'no' a lot."
3) Sell your stuff (for money)
Between viral success and a long-tail audience, Kevin Kelly has argued that it only takes 1,000 true fans to earn a sustainable living.
"We find this very encouraging, what it comes down to is directness."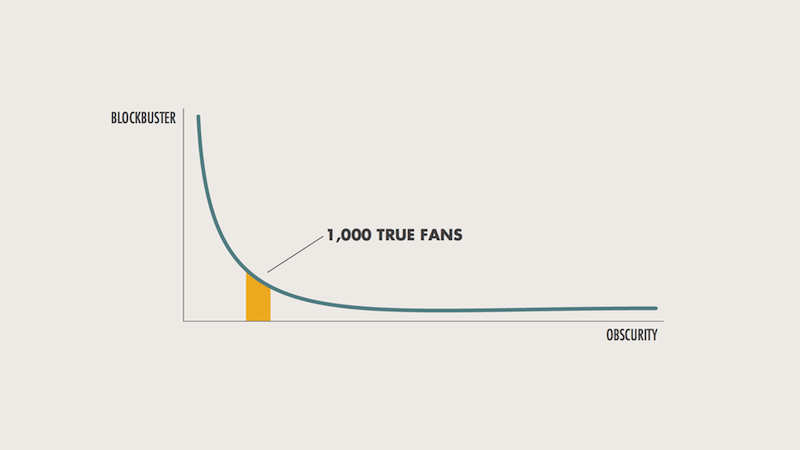 4) You can't please everyone
The Glif was designed specifically for the iPhone 4. While that drastically limited its potential audience, it also helped Studio Neat focus in on their design, resulting in a much more elegant product.
"Constraints are liberating."
5) Learn by doing
When Provost and Gerhardt started, they had no prior experience and no intention of starting a business. With the viral success of the Glif, they had to move quickly. While they made mistakes, the important thing was to learn from them and keep up the dialogue with backers.
"Jump off the cliff and build the plane on the way down."
6)  Atoms are the new bits
The two stressed the importance of embracing "the technology that's enabling you." In their case, that involved a lot of 3-D printing.
7) Keep the core in-house (and outsource the rest)
"You don't always need to DIY." If you can find a way to outsource the small stuff that doesn't play to your strengths (bookkeeping, for example), it will allow you more time and creative energy to focus on the decisions that matter.
8) Make it in America
There are benefits to keeping your manufacturing in America well beyond civic pride. You not only need people that you can trust and contact, but factories that you can reasonably visit. And given the limited quantities that many independent creators need, going overseas might not make the most sense logistically.
"It's critical to have people and partners that can help you in the process."
9) Patents are overrated (for us)
There's a misconception, they said, that patents are a "magical force field protecting your product." That's not necessarily the case. They're expensive, complicated, and have international variables.
"We can't afford to spend our time worrying about this . Our time is best spent designing and innovating."
10) Retail is not necessary
The problem with retail, the duo argued, is "in the margins," with retailers taking a 50 percent cut off the top, followed by distributors. That's a lot to make up in volume. And besides, with the Web, they already have a global reach. From a "tiny website,' Studio Neat ships to 129 countries.
"Our customers are comfortable buying online and our product is easier to ship."
11) Tell a story
Studio Neat stressed the "Person-ification" of a product, explaining where things come from and the process involved.
"People really do want to see how the sausage gets made."
12) Respect your customers
"Put yourself into your clients' shoes," the two recommended. Take away the small, frustrating details that annoy you personally as a consumer. Use whole number prices and make your policies "opt-in," not "opt-out."
"All of this little tiny stuff shows that you get your customers and that you want to make them happy."
13)  Under promise and over deliver
A recent study found that 75 percent of Design and Technology projects on Kickstarter failed to meet their original deadlines. The Cosmonaut was one of them, arriving six months late.  "If we didn't have those 6,000 backers, we would have given up," the team remarked. Simply put, creators are going to run into unexpected hurdles. It's best not to set hard deadlines when possible, but rather to maintain transparency about the status of your operation.
14) The Gruber Effect
One crucial endorsement can make all the difference in a product's success. For the Glif, it was a short post on John Gruber's massively popular Apple-themed blog Daring Fireball. That brief write-up made their Kickstarter project skyrocket, tripling its original goal on its first day.
"Whatever your thing is, there's some maven out there that's probably interested in it, and they can make all the difference."
15) Passion should be the main motivator
This last piece of advice is universal. "Work on something you are passionate about, because if it becomes successful you'll have to do it all the time."
Photo of Dan Provost and Tom Gerhardt via Kickstarter