The genius of 100 Percent Men is that it offers almost no commentary on the images it posts to Tumblr. It doesn't have to. The photos speak for themselves.
The recently launched Tumblr displays pictures of groups, businesses, gatherings, and social organizations that are comprised entirely of men. No institution is safe: billion dollar corporations, media outlets, politicians, entertainers, and the U.S presidency have all been targeted so far by the blog.
While some—the NRA board, political committees, and a deer conservation society run by hunters—are about what you'd expect, others might surprise you: Really, Apple?  Really, New York?
And some listings are just plain painful.
The effect of the posts, which are generally screencaps of websites and images found around the Web, is to starkly visualize the fact that gender and power are closely related. So are power and race. While the Tumblr doesn't limit itself regarding race, it doesn't have to, either: Nearly all of the all-male boards and memberships and organizations listed on the site so far are predominantly white.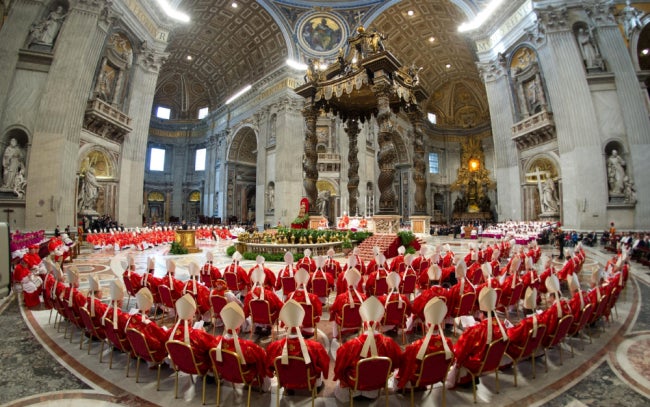 The papal conclave
Depressing, hilarious, or both?  Some lists, like the list of every The Tonight Show host, may seem trivial, especially when compared with all the U.N. secretaries, all the heads of the World Trade Organization, and three oil companies. But by giving you the small things (Groupon's management) along with the big (all the Joint Chiefs), we see how pervasive and complete the issue of gender inequality is.


"It just bears repeating."
Inspired by 100 Percent Men, I decided to see how easy it was to find things that were 100 percent men. I started with what seemed a foolproof gambit: an image search for "board of directors." Sure enough, 100 percent male, mostly white boards of directors were in instant abundance. Even more striking to me were the large numbers of boards that had only one woman each.
Next, I branched out to academic circles and searched for conference panelists. Score!  How about award recipients? No problem. Artists in residence? You bet!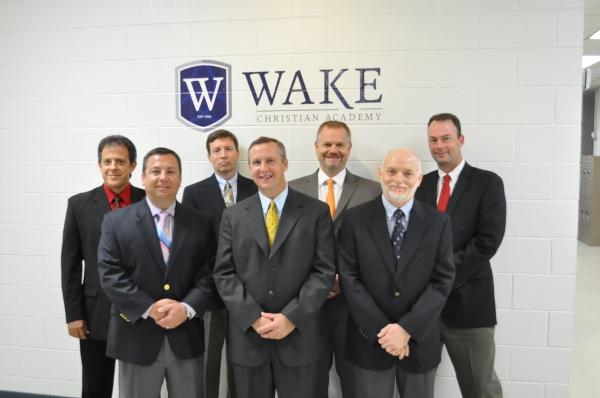 Photo via Wake Christian Academy
While it may be unfair to judge the merit of an institution or project based solely upon a gender quota, increased representation of women at higher levels of society is crucial to overturning a society-wide power imbalance. The root issues that have ensured a male dean throughout history for five of America's top business schools are the same issues contributing to huge wage gaps between men and women—especially black women, who make 36 percent less than the average white American male.
Photos via 100percentmen/Tumblr