The English Premier League's 2013-14 season wrapped Sunday with a routine final whistle. Having botched critical moments in May—chiefly a home loss to Chelsea, and an evaporated 3-0 lead to Cardiff City—Liverpool quietly settled for second place as Manchester City won its second title in three years. In 2012, City broke a 44-year drought in cathartic and heart-stopping fashion. This time, the score was settled by halftime as City's 2-0 lead over West Ham would stand on Championship Sunday:86 final points for City, 84 for Liverpool on the season.
Now, the baby turtles are grown up, well-funded, and should dominate the top of the table for the next five years.
Elsewhere, it's a world class week for Spanish language soccer. Sunday, Spain's La Liga comes down to Atletico Madrid (89 points) and Barcelona (86). Conveniently, both clubs meet in a sort of impromptu final. The Copa Libertadores quarterfinals close out this week as well, with a major Cinderella (Paraguay's Nacional and its 4,500-strong home stadium) on the doorstep of an historic semifinal berth. Lastly, Mexico's Liga MX crowns its champ in a two-leg final between León and Pachuca. You can watch that one with basic cable by turning to Univision.
To the week's golazos.
1) Yu Hasegawa of Omiya Ardija vs. FC Tokyo, May 5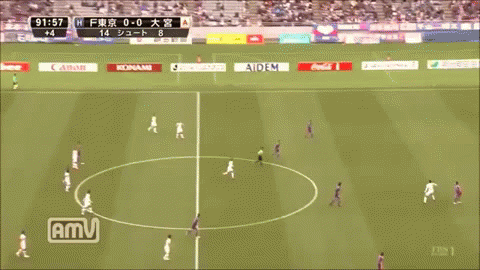 It's a 0-0 deadlock, the Ardija keeper punts the ball downfield and Hasegawa volleys home for a 91st minute game-winner. Goals with guts are the best.
2) Casper Nielsen, Esbjer vs. Sonderjyske, Danish SAS-Ligaen, May 7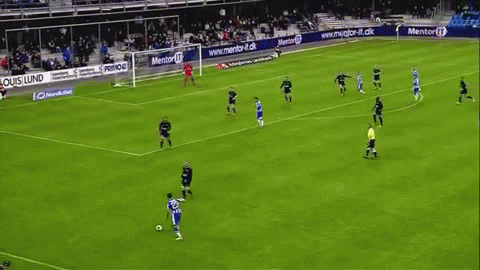 The Sonderjyske defenders make a routine clear out of the box, but then Nielsen slams it home like a made bawse. 
3) Gary Frazier of Partick Thistle vs. Hearts, Scottish Premiership, May 7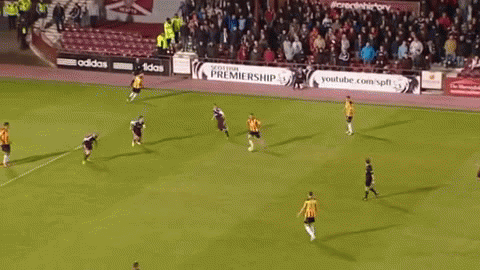 It's 2-2, and Frazier lifts Partick Thistle to the win with another long ball, saving his club from relegation to the Scottish Championship.
4) Valentin Stocker of FC Basel vs. Luzern, Swiss Jupiler League, May 7
Stocker hooks right for a ridiculous near post free kick. This is like FIFA '14, presetting the directorial pull of the ball for two minutes.
5) Diego de Buen of Pachuca vs. Santos, Liga MX semifinals 1st leg, May 7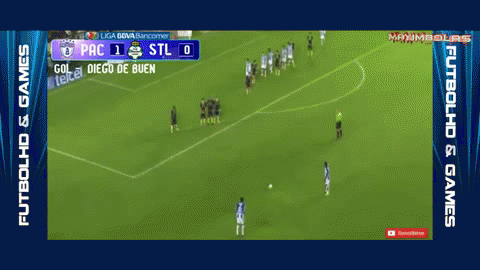 But some things you can't diagram in a video game. If it's safe to gamble on the wall of defenders jumping because that's what they all do off of free kicks, why not sweep a howler under the wall? 
6) Willian Ferreira of Bolivar vs. Lanus, Copa Libertadores quarterfinals 1st leg, May 8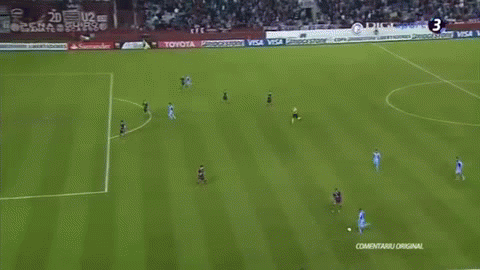 This acrobatic, long range blast in the 91st minute gave Bolivar a crucial away goal and tied it at 1-1. The return leg in Bolivia is Thursday.
7) Simon Lundevall, Gefle vs. IFK Goteborg, Swedish Alsvenskan, May 8
This one was scored in the first minute and should have been a warning shot to loosen up the backline. As Goteborg's defense backpedaled into position, Gefle forward Simon Lundevall led a fast break that culminated with a self-interested, unsentimental blast into the top left corner.
8) Fatih Atik of Guingamp vs. Monaco, French Ligue 1, May 7
The action pinballs as three Guinamp players tap and trade the ball like a hacky sack circle. Atik gets it last, finds a hole.
9) Paulinho of Tottenham Hotspur v. Aston Villa, English Premier League, May 11
A quick requiem for my team's uneven, often disastrous, occasionally spellbinding, and now mercifully over 2013-14 campaign. This time last year Spurs attacked with one the EPL's best players, Gareth Bale. Then Real Madrid threw money at him, and Spurs used that extra $120 million in Herschel Walker-esque fashion to overhaul the team, bring in young talent: Spanish striker Roberto Soldado, Argentine midfielder Erik Lamela, and French midfielder Étienne Capoue all proved more or less useless; Belgian Nacer Chadli showed flashes but was buried in the depth chart; and Romanian defender Vlad Chiriches missed half the year to injury. 
Of the new guys, however, Danish midfielder Christian Eriksen and Brazilian midfielder Paulinho proved to be revelatory talents that'll anchor this team as long as they choose to stick around at White Hart Lane. Paulihno is a box-to-box beast set to shine at the World Cup, and then Chelsea will probably buy him. But during Sunday's 3-0 cruise control win, Tottenham played like the team we were promised. 
10) Manchester City vs. Aston Villa, May 11
City won its title with a comparatively boring 2-0 clincher Sunday. The celebrated by tossing manager Manuel Pellegrini in the air. Get used to City winning stuff.
Photo by NiklasEh/Flickr (CC BY 2.0)