As anyone that made time to watch Chelsea and Atlético Madrid scrum toward a scoreless, gutless draw in the first leg of a UEFA Champions League semifinal last week knows, goals are the most premium competitive commodity in sports. All of that beautiful touch passing means next to nothing when it doesn't yield a stunning, desperate goal.  
More than ever, these posterizing bits of data are sharable "WTF?!?!" moments. For this series, we'll be scouring the wires and GIFing the week's bravest goals.
1) Lucas Licht of Gimnasia La Plata vs. All Boys, Argentine First Division, April 21
A bold, heart-stopping scissor kick. NFL broadcaster Chris Collinsworth once made the great point that American soccer players look like they're running around orange cones, while South American players—generally from decidedly more humble beginnings—came up with a ball and a wall and consistently finish with more imagination.
2) Jonjo Shelvey of Swansea vs. Aston Villa, English Premier League, April 26
This is a shot that everyone loves to try in practice. In rare windows, a golden error falls on top of your boot and you don't have time to think better of launching a 40-yard bomb to the top right corner.
3) Steve Cook of Bournemouth vs. Ipswich Town, English Championship, April 21
When the ball pops up after a set play, it's an instant of mass confusion usually salvaged by the keeper's hands. Here, Cook clears the floor like he's about to break dance, flips it, and reverses for the tying bicycle kick.
4) Miralem Pjanic of Roma vs. AC Milan, Italian Serie A, April 25
Pjanic slashes inside, dribbles through five defenders, tucks it near post. Dante Hall has long left behind a prime of burner punt returns—I'm sure it's cool if we give Pjanic the Human Joystick nickname.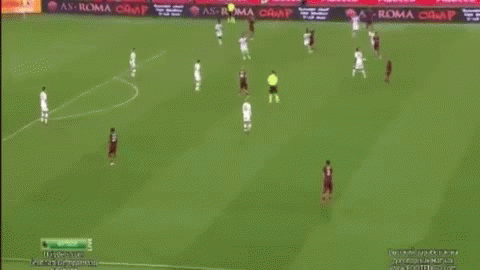 5) Andrea Mazzarani of Modena vs. Ternana, Italian Serie B, April 25
Mazzarani nets the final goal with the last kick of a 3-3 draw in the 97th minute. Ternana had taken a 3-2 lead in the 95th. All six scores came courtesy of the game's final 30 minutes. Sometimes, draws are wildly satisfying.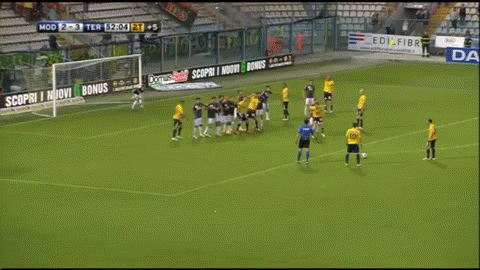 6) Ever Banega of Newell's Old Boys vs. Tigre, Argentine First Division, April 25
A dipping dribble, a dastardly 25-yarder shot that would prove to be the game-winner. Even when opportunity does not implicitly knock, you throw rocks at her window.
7) Michael Kightly of Burnley vs. Wigan, English Championship, April 21
It's a far left angle and a free kick meant for maybe a chaotic header in the box. Kightly loses the middle man. His spinning reel-casting score secured promotion to the Premier League for Burnley next season.
8) Stephane M'Bia of Sevilla vs. Valenica, UEFA Europa League, backheel flick, April 24
The Europa League is the NIT: good but not great clubs from the European leagues' festivus for the rest of us. We're in the final four there, and during Leg 1 of a semifinal between La Liga survivors, M'Bia captured the spirit of the competition when he was all, "whatever, it's the Europa League, I'm going to try out this backheel flick move I've been tinkering with in the garage."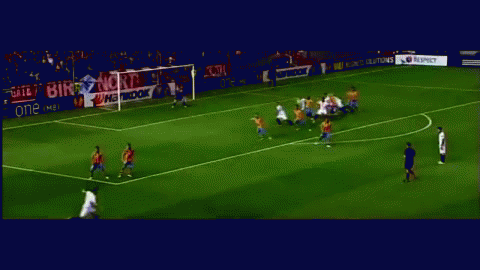 9) Sherman Cardenas of Atletico Nacional vs. Atletico Mineiro, Copa Libertadores Round of 16, April 23
The most prestigious, lucrative, and watched club-based competition on the planet is the UEFA Champions League. It is routinely won by the most imposing money-making franchises (Manchester United, Liverpool, Real Madrid, Barcelona, Bayern Munich, AC Milan, Juventus, Roma, Chelsea). Often, other exciting clubs have a two-to-three-year window to contend before their rising stars are gobbled up by the big 10. Champions League games can be routinely flat wars of attrition, because so much revenue is on the line and the default position is to be conservative. By stark contrast Copa Libertadores–the second-biggest club tournament around–is a continental bloodbath between South America's finest. You don't have the luxury to play back and wait out results when guys like Cardenas of Colombia's Atletico Nacional will shock the defending champs with a 91st minute, 25-yarder.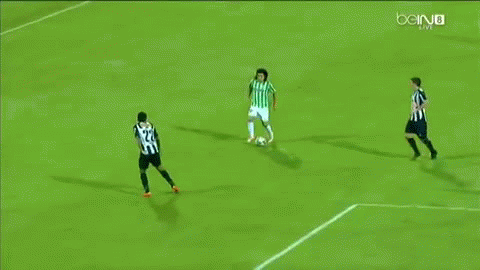 10) Mariano Pavone of Cruz Azul v. Toluca, April 23
Cruz Azul and Toluca of Liga MX met in the (CONCACAF) Champions League final last week. This was the fifth time in six years during which the North American club tournament featured an all-Mexican final. This is decidedly bad news for an impatient MLS hell bent on moving forward with new franchises in Miami, New York City, and Atlanta.
It took Cruz Azul 17 years to win a major trophy, with a Buffalo Bills-esque nine consecutive losses in finals, but La Machina got the monkey off its back with an easy one in the 41st. Viva.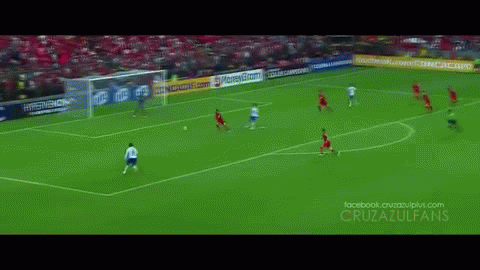 Ramon Ramirez is half of the International Player's Anthem soccer podcast.
Photo by Ashwin John/Flickr (CC BY-SA 2.0)