Mark Zuckerberg may not want your pets on Facebook. But Yummypets, a social network for animals and their human counterparts, will gladly accept them.
Launched in the U.S. in January 2012, Yummypets was already a hit in France. It now has more than 150,000 members with 500 new pets joining daily as the site expands to the U.K. and beyond. MySocialPetwork, which started in the U.K., has a similar premise.
"I thought that the great pets of Great Britain should have the chance to join the social media world and interact as part of a community that knows them best," Leo the cat, the "founder" of Yummypets, said in a press release.
The site is a mix of Facebook, Craigslist, and Reddit. You can add pictures, videos, and statuses from your pet, post classified ads for donations and pet products, and discuss different topics with instant messaging and forums.
You can also make a memorial page to pay tribute to lost pets.
My cat was now the guinea pig. She already had a Facebook profile set up by a family member, but here was something a little more feline-friendly. When you sign up for an account, you have to provide information for both the owner and the pet; the latter gives you more interesting writing prompts.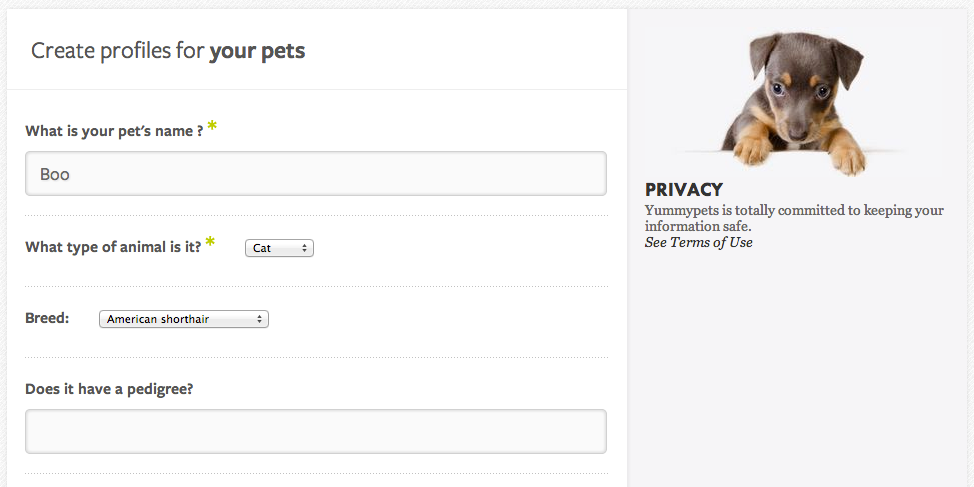 With a few simple clicks, we were in.
From there, you can add a cover photo and add your own photos and video. I added a couple of recent photos and video I had on my phone to the site to test out the functions, and although I selected English as my language, errors will still appear in French.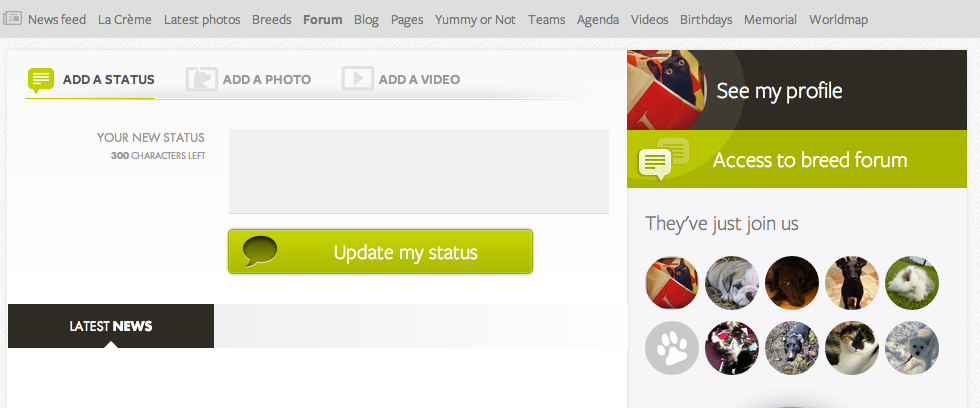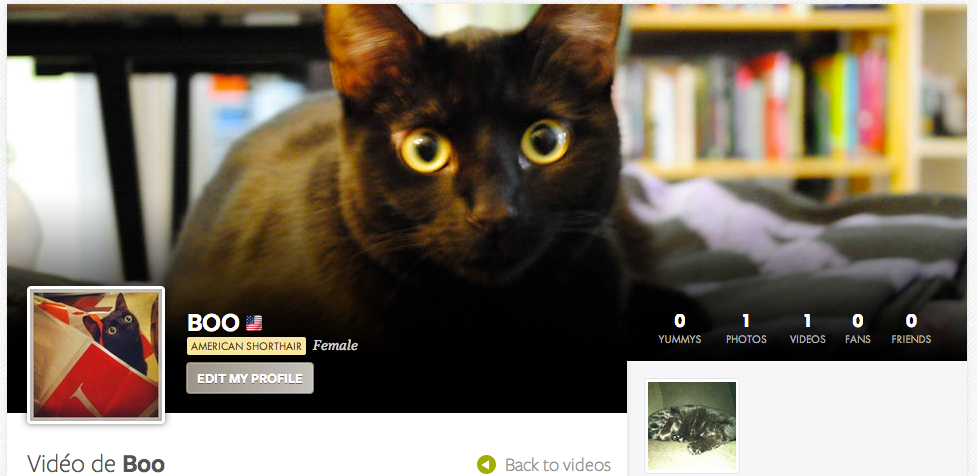 Instead of likes, you give out "yummies" to photos and videos you like, which I found out upon refreshing my page. 
With this, the owners still get the gratification that comes with someone liking your post without the backlash from non–pet owners, but I doubt my cat, the new owner of a Yummypets page, will notice. She's too busy sleeping.
H/T Huffington Post | Photo via Wilson Afonso/Flickr