Sometimes what's been deemed "verified" on Wikipedia seems too strange to be true. In Wikipedia for the Weird, the Daily Dot tracks down the most bizarre and entertaining entries on the Web's crowdsourced encyclopedia, sending you down the rabbit hole even further.
By far one of the best things about Wikipedia is its inherent seriousness. Wikipedia comes from a tradition of (duh) encyclopedias—those heavy books that comes in alphabetical series and sit on bookshelves for years and years. The ones you buy in 1983 and never replace, so that all your information has the tendency to be slightly…dated. Those encyclopedias are very serious. And thus, Wikipedia is too. Serious because of the objectivity it values and serious because of the type of editors that call it home.
That's why, when those editors (along with the Wiki community at large!) cover topics that aren't so serious, things can get a little hilarious.
Meet: Baby_Got_Back
Sir Mix-a-Lot's 1992 No. 1 hit is pretty straight forward. In fact, the entire song can be encapsulated by its famous first line: "I like big butts and I cannot lie." But that hasn't stopped a determined few from fighting for "Baby Got Back's" "rightful" synopsis to live on its Wikipedia page. Here's the original, which seems to have been written back in August of 2010 by user 192.91.171.36, whose other Wiki contributions include Wallace Shawn and Orlando International Airport:
In the opening verse, Sir Mix-A-Lot professes his affinity for large buttocks and his inability to conceal this fact from others. He goes on to describe other desirable physical attributes such as a trim waistline, tight fitting garments, and unblemished skin. Though the song does not contain a distinct narrative, the author does visit upon recurrent themes such as, female body image as depicted in media, male attitudes towards dating and relationships, and the author's own sexual prowess.

In later verses he expresses his exasperation with the entertainment industry's portrayal of the ideal female form. He soundly rejects the notion promulgated by fashion magazines that smaller diminutive buttocks are more desirable. His critique of the women that appeared in contemporary music videos was particularly scathing, likening their appearance to those of prostitutes. To further illustrate his point, he stipulates the purported ideal proportions of 36-24-36 (measuring the bust, waist, and hip diameter respectively) would only be pleasing on women with a standing height no greater than 63 inches.

Mix-A-Lot also briefly touches upon the rolls that ethnicity, nutrition, and physical fitness play in determining the shape and size of the female buttocks. He recommends that any exercises performed should be limited to the abdominal area. He cautions against a fitness routine strenuous enough to diminish the heft of the gluteal muscles. Though he offers no broad dietary guidelines, Mix-A-Lot contends that the dish "red beans and rice" is an important food staple for maintaining a healthy buttocks.

Various lyrics address the fact that some men find no intrinsic value in large buttocks and consequently feign disinterest. Mix-A-Lot makes clear that he would eagerly strike up relations with any woman overlooked or discarded by such men. The remainder of the narrative is fleshed out with the author's various attempts to entice women into enjoying a ride in his luxury automobile, presumably in exchange for sexual favors.
Nothing wrong with a little overwrought exposition, especially when so accurate describing the song's essence. The song itself is indeed, funny. The synopsis even earned itself some Talk page praise: "This is the funniest thing I've read on Wikipedia… Ever. Lock it, and make it a featured article," said one user.
But like I detailed, Wiki's seriousness soon took over and the synopsis disappeared.
"There are no merits. It is not well-written. It is not verified. It is stupid. Oh, it's not funny. It is not wikified. It is not encyclopedic in tone and content," wrote Drmies.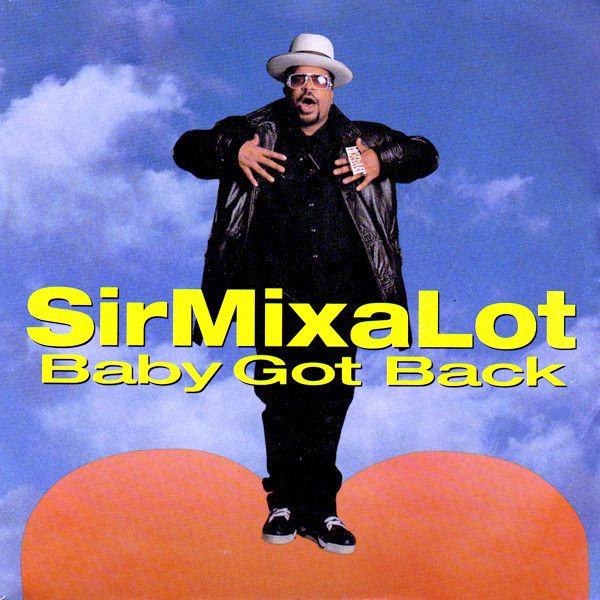 And thus began the War of Baby_Got_Back—a two-year battle that resulted in many, many digital text casualties. Back and forth these editors fought over the humor of the synopsis and the "rules" of Wikipedia: "[The synopsis was] removed only because a bunch of cranky talent-less editors couldn't find another outlet for their substandard efforts," wrote one. Another countered: "Continued efforts to reinstate obvious joke content will result in blocks."
So how do you end a war over big butts? There had a be a compromise, after all the vicious cutting and re-printing on the Baby_Got_Back article. Finally, both sides agreed on a compromise: there would be a synopsis and it would be considerably less funny.
Thank God we can still all agree on something.
Photo via Wikipedia