Tumblr released statistics that prove what most people could have only guessed: There are a shit ton of "Fuck Yeah" blogs.
The social blogging site is notoriously stingy with statistics, so the sheer number of these blogs may still come as quite a surprise: more than 100,000 in total.
The blogs espouse a simple concept: just find a subject worth getting excited about, either sincerely or ironically, and devote a Tumblr to it. They run the gamut of subjects, from fashion, to the color yellow, to the 1960s, to mythical creatures.
The overwhelming favorite subject for a Fuck Yeah blog, unfortunately and unsurprisingly, is Justin Bieber, with 106. The most widely read is Fuck Yeah Tattoos. There is a trend of 'Fuck No' blogs (like Fuck No Tumblr Art), but it's a small one. According to the Tumblr starts, there are barely more than thousand.
The movement peaked in April 2011—which saw the creation of just under 50,000 Fuck Yeah blogs—but it's still going strong, with over 100 new ones created daily.
The first-ever book based on a Fuck Yeah blog, Fuck Yeah Menswear, is scheduled for a November 2012 release.
Fuck Yeah Menswear's authors, Kevin Burrows and Lawrence Schlossman, were not reached for comment. It's assumed, however, that their reaction to their book deal is a combination of a swear word and a slang term for "yes."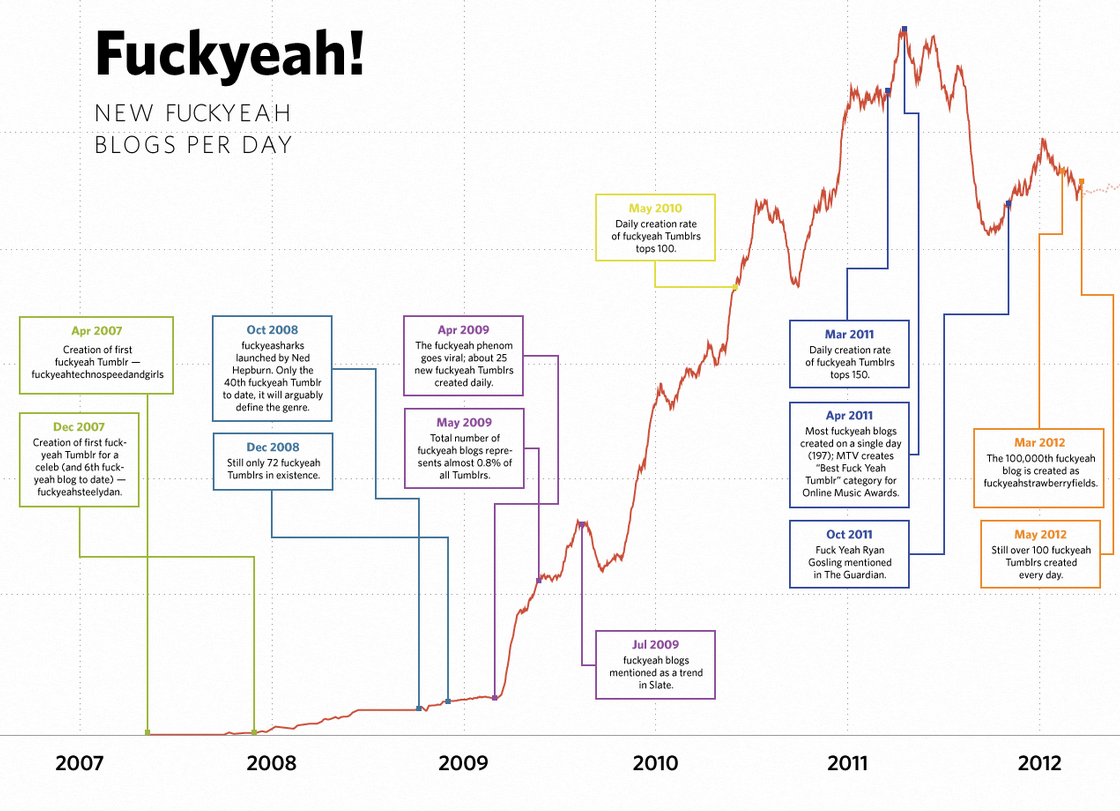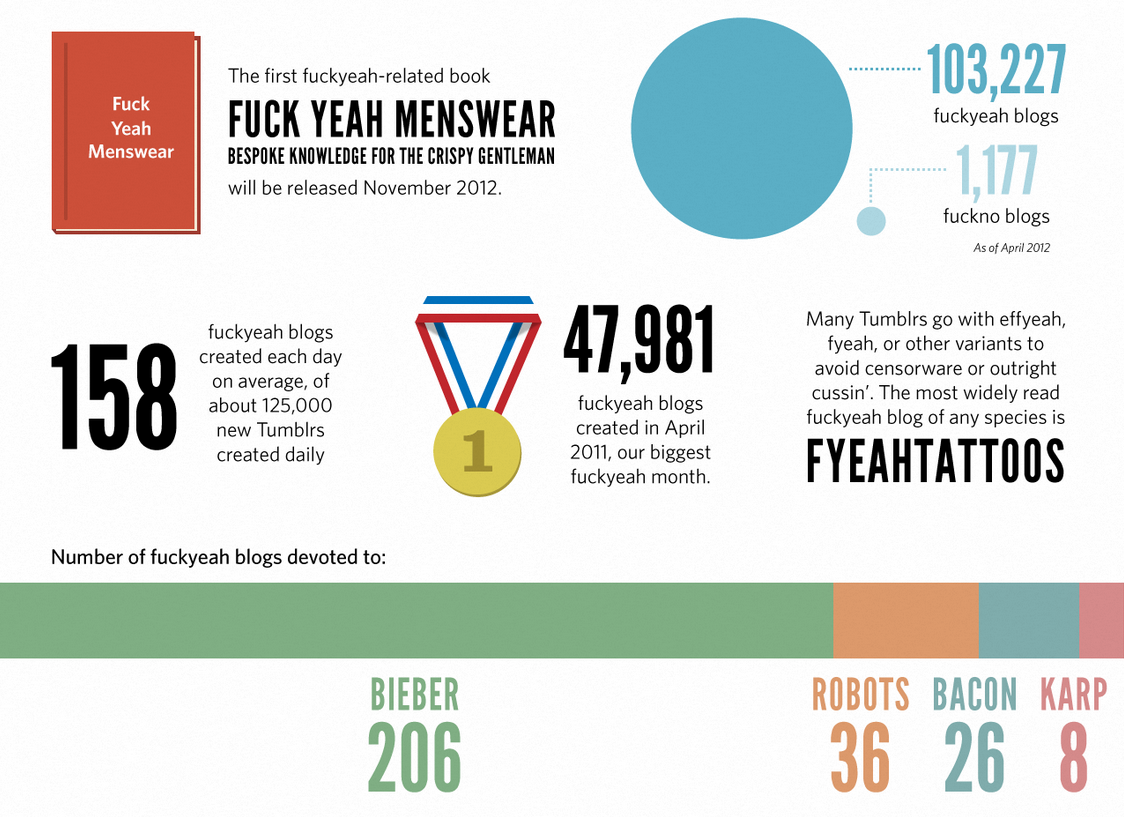 Photo via Ragemaker