Yet another Internet meme is a mystery no more.
In September 2010, an unidentified female student attended a football game at the University of Arizona. As the game progressed, her excitement turned to disgust. It was while she wore this look of despair that she noticed an ESPN camera had chosen that moment to zero in on her reaction. Immediately flipping her frown upside-down, she giggled before lightheartedly demanding that the camera operator "stop!"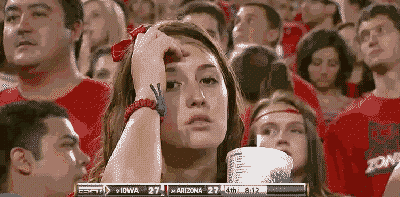 In the coming months, footage of the "Stop Girl" made its way around the Internet. In May 2012, the r/thestopgirl subreddit was created and immediately exploded in popularity. To this day, its 11,900+ subscribers post the GIF in response to almost any topic, from a redditor's marriage proposal to even the very meta "Stop Girl upon seeing r/thestopgirl."
In a March 7 post on ESPN's blog, the "Stop Girl" expanded her single-word vocabulary in an interview. Identifying herself only as "Sarah," she expressed her reaction at the popularity of the rather simple meme.
"I look at it every once in awhile. I'm just like surprised at how popular it's been, and it's only getting more popular, it seems," she told ESPN. "People watch this over and over for two hours straight. That's weird."
In the interview, she also quelled any and all rumors that she was actually saying "No" to the approaching camera.
"I love the debate over whether I said 'No' or 'Stop,'" Sarah told ESPN. "I said 'Stop,' because I thought, 'I can't yell at this cameraman.' I guess the whole argument is because my lips didn't close at the end of the word."
Sorry, r/thenogirl, but you have effectively been disproven.
Sarah also stated that, while she isn't really recognized in public as the "Stop Girl," longtime friends and associates who have spotted the meme will contact her. To the disappointment of a large number of her fans, Sarah also admitted to having a boyfriend.
Subscribers to r/thestopgirl did not stop themselves from reacting to the article.
"[Sarah] obviously knows about us and owes us an AMA. Well, she doesn't owe anything, but, I mean, she should do an AMA," redditor ChillPenguinX said.
"AND NOW I HAVE CLOSURE, I CAN UNSUBSCRIBE, I'M FREE," redditor Truck_Thunders said.
"Before I read this, I wanted to know who she was. Now I wish I wouldn't have read it. If it was still a secret it would be better. I also don't like the idea, that she is creeped out a bit by this gif being such a famous meme (or did I read this wrong?)," redditor LDiabolo posed.
With Sarah's recent exposure, r/thestopgirl and its various competing subreddits, such as r/stopgirl, could possibly come to a final, perhaps overdue…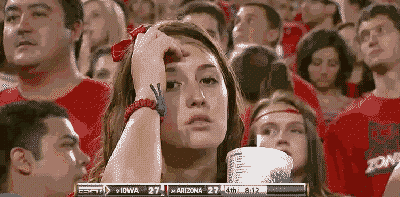 Or will Stop Girl live on, inadvertently commenting on Reddit activity, world headlines, and the personal lives of her fans?
Perhaps Jennifer Lawrence and the subscribers of r/YeahGirl can fill the Stop Girl's shoes. It's safe to say that they would be quite enthused to undertake such a task.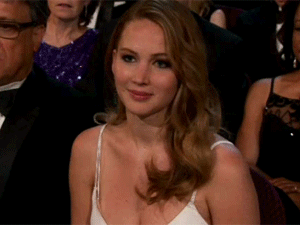 Photo via ESPN