Now that we're more than a week into 2013, it feels safe to say the world did not end in December 2012. Planet Earth and human civilization aren't the only things that stubbornly refused to end last month. So did lots of apocalypse websites and forums.
Some of the survivors are clearly forums maintained by people still hoping to peddle their unsold copies of various "2012 OMG" products, while others appear to be from true believers so sincere you almost feel bad for them, ready to pick up the shattered pieces of a world that steadfastly refused to shatter. How rude.
The website Survive2012: Ancient Mayan Doomsday, Pole Shifts and Evolution exists mainly to sell copies of a book called Survive 2012, so it's no surprise that author and website owner Robert Best urges his readers to "give it another 6 months (at least)."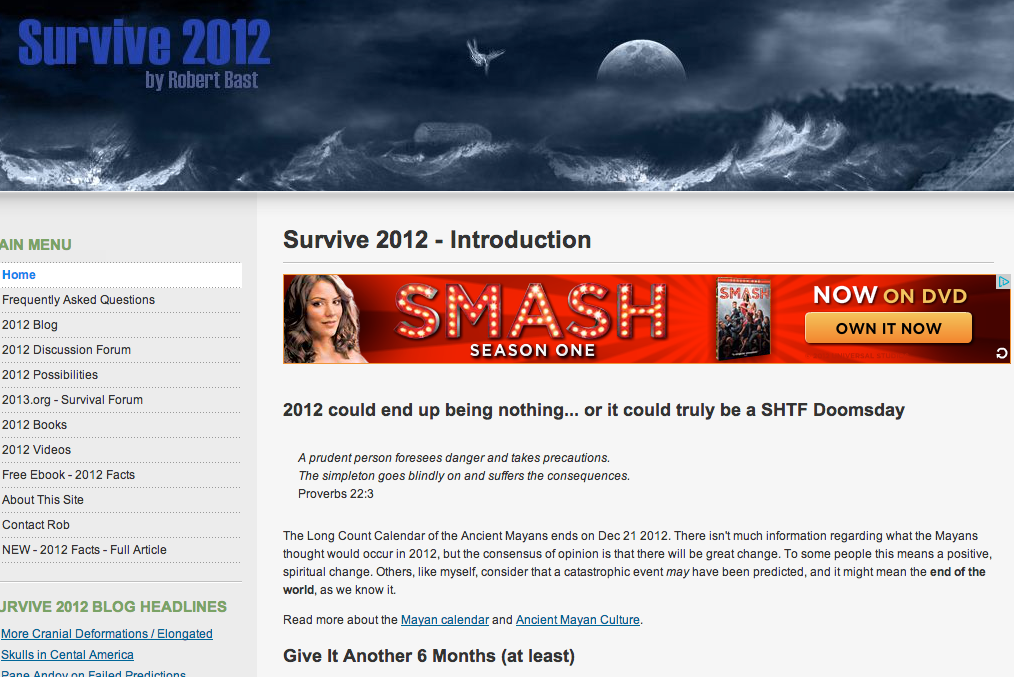 Apparently, he's also behind the still-popular 2012forum.com, which announced last November that the forum would shut down sometime between January and June 2013.

The Maya Calendar and 2012 forum is also still up, though as of press time, most of the threads had not had new comments for several weeks. The most recent comment was to a thread started on Dec. 20, the night before the non-apocalypse, by a gloater posting under the name "ToldYouSo."
Still, one determined 2012 believer responded, cheerfully suggesting that even if the end hasn't happened yet, it's bound to sooner or later:
I believe that a crisis is what we have to have to bring about SUDDEN CHANGE and I think we will have one sooner rather than later.
The true believer behind 2012apocalypse.net apparently combines Mayan apocalypse stories with unique interpretations of Biblical prophecies and the works of Nostradamus, plus something about the Antichrist and terrorists with nukes. We can't pin it down more closely than that.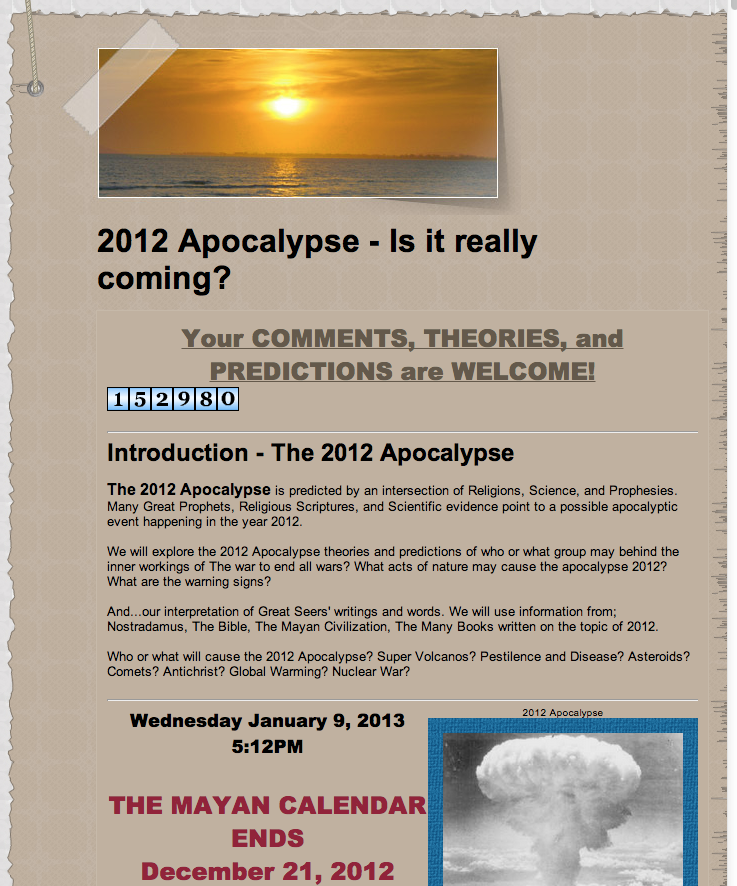 In addition to Mayan-exclusive forums, there were also post-apocalyptic threads on regular conspiracy sites. One gloating poster at AboveTopSecret.com started a thread asking "A question for 2012ers: will you admit you were wrong?" The answer appears to be no.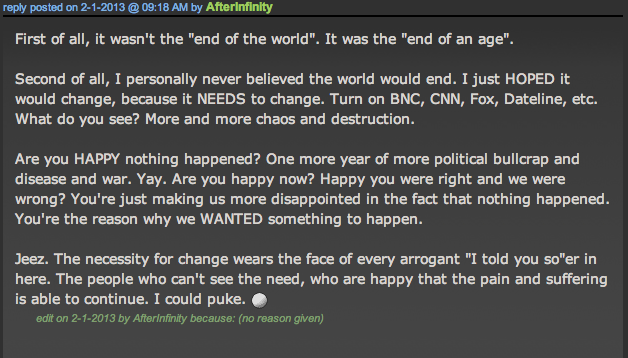 Photo via Kim-bodia/Flickr