After about seven years of heavy use, Rose Cahalan's MacBook Pro had had enough.
"[I]t's now running very slow and freezing frequently," Cahalan wrote on Reddit's r/techsupport forum a month ago. "Mostly I just use the Internet and edit photos (no gaming or anything like that) but even that is pretty slow now. What can I do to make it run faster? Or is it time for a new laptop?"
The answer? It was time for a new computer. At least that's what Tom Bowen, an engineering whiz known for his novelty account i_lase_you, thought. 
"The singular purpose of this email is to get your expectations high," Bowen wrote in a message to Cahalan after finding out he had received the assistant magazine editor as part of Reddit's historic secret Santa gift exchange. "Anyone can be pleasantly surprised by a gift if their expectations are low. That's no challenge.  I want you to be expecting something amazing. That will make it all the more awesome when you receive it and are blown away. Brace yourself. Christmas is coming."
The result was a month of Reddit gold, a Reddit alien ornament, and a handmade box engraved. And a brand new MacBook Air worth more than $1,000.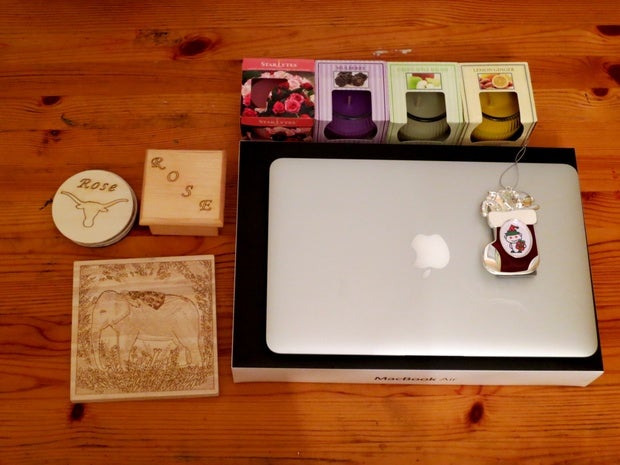 "When I opened the package, my guess was that it would be an iPad," Cahalan told the Daily Dot. "A Macbook Air was way better, though. There's something surreal about a random stranger being so thoughtful."
Cahalan posted photos of her presents on Reddit Gifts where they have become one of the most popular this season. She's also received awards for Favorite Over the Top Gift, Favorite Stalker Gift, Favorite Reddit Themed Gift, and Favorite Arts and Crafts Gift. 
"This made me tear up a bit, how awesome are all these things?! I love reddit gifts and all the beautiful people who are a part of it!" lotuskid88 commented.
In 2010 more than 17,000 participated in Reddit's Secret Santa. This year, that number more than tripled to 58,404 people across 126 different countries. In August the project was officially crowned the largest in the world by the Guinness Book of World Records.
This year the average American will spend about $900 on gifts, according to the American Consumer Credit Council. While Bowen, 47, is well past that figure, it was well worth it.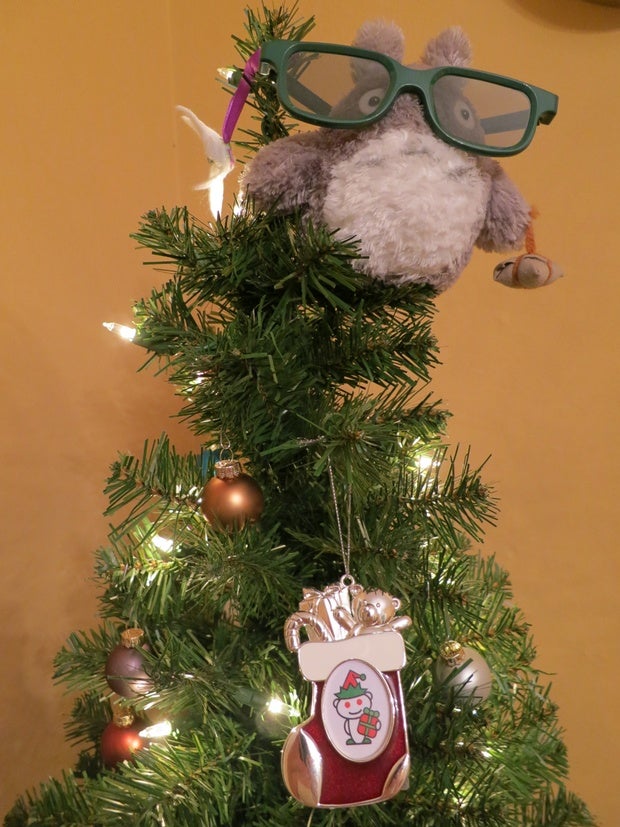 "I really do feel fortunate to have been given someone as appreciative as Rose for a match," Bowen said. "I've sent out hundreds of free lased stuff to redditors who ask me to, and somewhat surprisingly, probably 80 percent or so never even send me an acknowledgement that they received it, much less a thank you. And exactly two people have sent a physical letter thanking me, one the brother of a 12-year-old who was undergoing open heart surgery I did a lase for, and one from Alexander Rhodes, who is in the Tom Cruise movie Jack Reacher, who sent me a wonderful autographed picture. It really was very rewarding to see someone as genuinely appreciative as Rose."
Photo by Rose Cahalan/Reddit