The Google Doodle  today is reminding us that it is  International Women's Day. But not everyone is ecstatic.
In case you haven't noticed the Google Doodle, today is International Women's Day. Time to celebrate women's achievements and support the ladies in your life with empowering words of encouragement.
This year, however, the celebration is a bit soured for some. It comes right after Rush Limbaugh insisted that any woman who has trouble affording her birth control is a "slut." It's only a day after Virginia's governor signed an invasive ultrasound bill into law, opening the gates for other states (and mainly, other men) to legislate women's morality.
It's easy to see why not every woman would be feeling the "girl power!" right now.
"What new, oppressive measures will GOP inflict on women's rights & bodies this International Women's Day.They war every day, why stop today?" tweeted @KatrinaNation.
Ann Friedman, the executive editor of GOOD magazine and curator of Lady Journos!, has a message for women who might be feeling down about today. And in a time-honored Internet tradition, she's told the story through animated GIFs.
In "International Slutty Women's Day: A Story in GIFS," Friedman reminds us that recent events aren't anything new, we've been putting up with the same crap for years.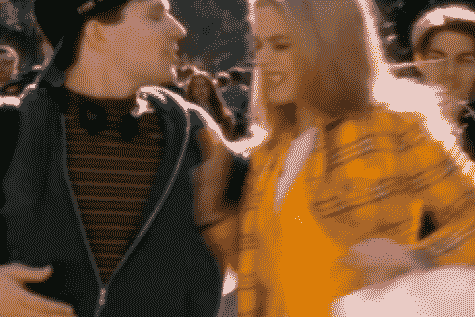 "This is just an unending onslaught of bullshit!" she wrote beneath a GIF of Clueless's Cher shoving a grabby Lothario. "It is so tired. I mean, how many times do we have to remind you to get your laws—and sometimes your actual hands—off our bodies?"
Today, Friedman argues, it's time to fight back.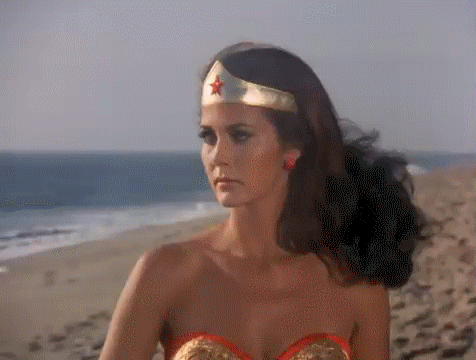 "Let's fight this one out," she wrote beneath a GIF of Wonder Woman. "Because women (and people who respect women's autonomy) are a pretty significant portion of the population."
Friedman doesn't just play out women's equality through GIFS, either. At GOOD magazine, this editor published male and female writers equally in 2011: 25 to 25. Her example reminds us that equality is not an impossible goal.
It may be easier to feel dejected today about women's roles (or lack of) in society today. But the female writer agrees with Friedman: we've been putting up with unfair conditions for years. If we don't stand up for ourselves today, when will we?
Pure, uncut internet. Straight to your inbox.