Book covers—the thing you inevitably judge a book by, for better or worse—occupy a central and crucial role in the growing push for greater diversity in publishing. Now, thanks to one young adult fiction author's Twitter challenge to "genderswap" the covers of books, the debate around how covers stifle representation may take on a whole fascinating new layer: the question of how cover designs themselves promote sexist stereotypes.
Popular Twitter celeb and YA author Maureen Johnson threw out a casual challenge to her 80,000 Twitter followers on Monday, mainly as a social experiment to explore gender bias in cover design. Instead, "Coverflip" sparked an Internet-wide discussion about general reader biases, gender issues in literary criticism, publishing and marketing trends, and more.
1. Take a popular book. Make a new cover for it by switching the author's gender and imagining the result. 3. Deadline 5pm today. #coverflip

— maureenjohnson (@maureenjohnson) May 6, 2013
When the results began pouring in, the social commentary at work was immediate, insightful, and often gorgeous.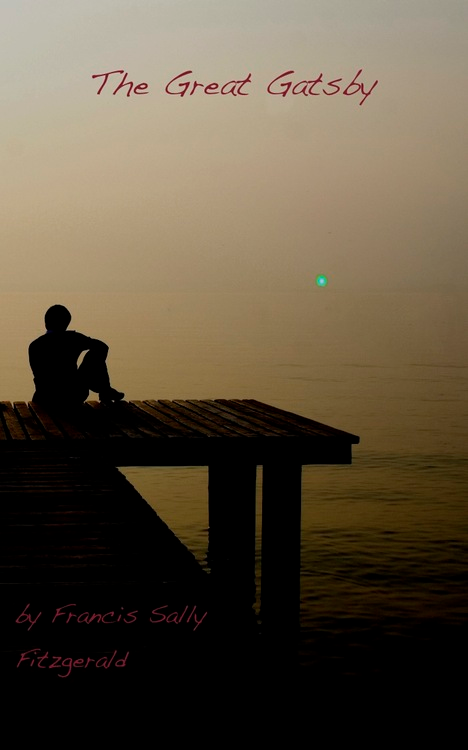 Photo via dubiousculturalartifact/Tumblr
Why go to all this trouble to "flip" the covers of books and imagine redesigns marketed to the opposite gender? Because at a core level that many authors, book bloggers, readers, and industry insiders are working to uproot, gender bias plagues publishing.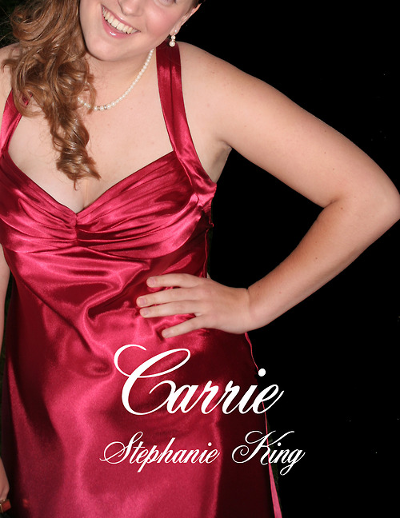 Photo via solemnlyswear22/Tumblr
The issue of covers being whitewashed, "thinwashed," and otherwise modified to misrepresent or erase the marginalized characters featured inside them has long been a hot point of debate and discussion. Several notable Young Adult authors including Johnson and Cassandra Clare have been outspoken for a while on the subject of featuring more representative characters on covers. In an October interview with media advocacy website Racebending, Clare outlined the central difficulty with cover representation in the world of publishing:
A cover is not chosen by the author, but it also isn't even chosen entirely by the publisher. It is dictated in part by booksellers. If booksellers don't like your cover, they can choose to not carry the book, effectively sinking the book. There is enormous crushing pressure to produce a cover that big booksellers will think is marketable.

There is a lot of received wisdom in publishing, just like there is in movies… In movies, people believe that girls and women characters cannot carry films unless that film is a romantic comedy. When a movie like Aeon Flux comes out and doesn't do well, it's because "no one wants to see a woman carry an action movie." When Battleship fails, it's never because "people don't want to see men carry an action movie."
Clare's point is twofold: the most pervasive myths in publishing are that men and boys won't read things written by women, and white people won't read anything written by a non-white author. That we can see these myths being visibly enacted in cover designs is a debate about sexism and racism that transcends the publishing industry. 
But rarely do those conversations actually happen outside of the book blogosphere. Coverflip proved an unexpectedly viral way to take that discussion outside of its usual circles—even if, for now, it is largely only focused on the issue of gender biases, not of race, queerness, or other issues that frequently haunt discussions of book covers and marketing.
And what a conversation it's been.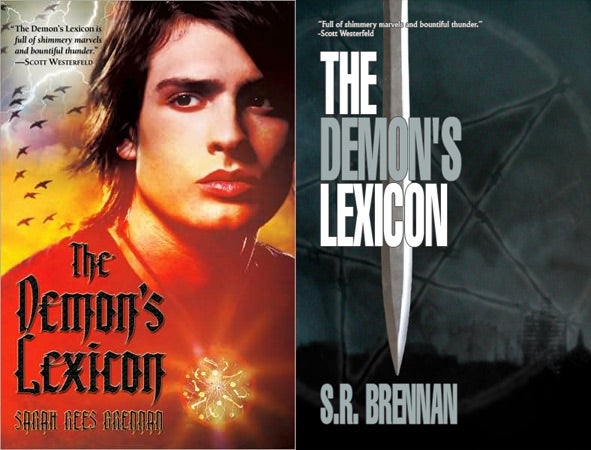 Photo via capnflynn/Tumblr
The simple act of repackaging a cover seems to be exploding preconceived notions right and left, as readers doubletake at books they would normally have avoided. "For years, I have probably been part of the problem," wrote bestselling YA author Amanda Hocking in response to the trend. 
Instead of standing up for the girly things I did like – like the color pink and glitter and teen romance novels – and pointing out that's [it's] perfectly okay to like these things, that there's never been anything inferior about glitter, and most people of both genders hope to fall in love – I dismissed them and surrounded myself with the "boy" interests that I do have, wearing Jurassic Park and Batman and Star Wars like armor, listening to Korn and Marilyn Manson in high school to prove that I wasn't some girl, I was as tough and as valuable as any boy.
And the bias didn't only go in the direction of being anti-romance or anti-pink covers.
I'm making a reading list of books I would've skipped without @maureenjohnson and #coverflip! #readALLthebooks #genderbias

— Nicole Resweber '12 (@NFRAggie) May 9, 2013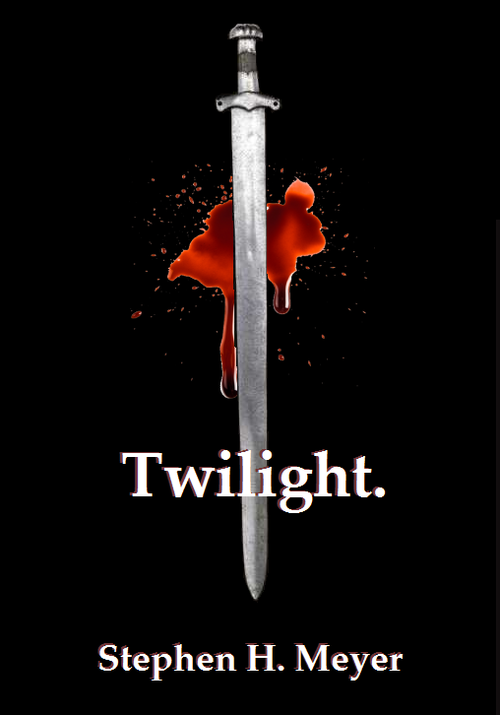 Photo via psaronius/Tumblr
On Twitter, and later in a blog post for the Huffington Post, Johnson spoke about the need to challenge and think critically about the perceptions we have surrounding covers and who a book's target audience actually is.
Some people guiltily saying they like the flipped covers. There is no guilt! There is no good or bad, really, in ANY of this. It's about…

— maureenjohnson (@maureenjohnson) May 7, 2013
…PERCEPTIONS. And placement. Who decides one book is literary and one book is commercial–when sometimes THOSE BOOKS ARE SIMILAR?

— maureenjohnson (@maureenjohnson) May 7, 2013
What IS "commercial"? What is "good"? These are the questions. Just remember you've being sold a whole package.

— maureenjohnson (@maureenjohnson) May 7, 2013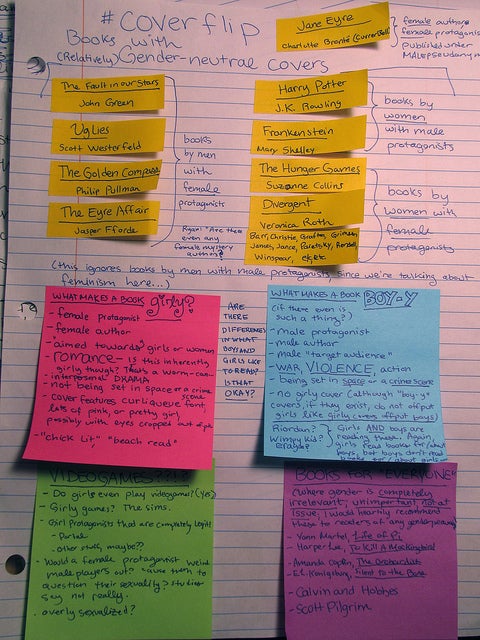 Photo via oxymoron0-o./Tumblr
Still, not everyone felt that Coverflip went far enough.
I don't think I'm a fan," wrote itscustomtaylored on Tumblr. 
I feel like a lot of the entries aren't just illustrating the sexism in cover design, but are also mocking the type of literature that usually merits "female" book covers. Look at the entries for Coverflip: how many do you think intend for the "female" cover to be better than the "male" cover? 

I think the challenge also generalizes what men and women authors write, via tropes in cover design. All the female-gendered covers look like Danielle Steel novels, and the implication is that female-gendered covers are frivolous; I know the point Coverflip is trying to make is that female authors are not frivolous, by extension, but I don't know how much that translates.
Judging by the number of readers who have been discussing how to create actual change in the industry, the point seems to have come through loud and clear. 
@maureenjohnson The most obvious (and possibly easiest) first step is to stop separating "chick lit" from "(guy) lit" #thingsyoualreadyknow

— Lauren (@The_Lela) May 8, 2013
Long after discussion over Coverflip has quieted, the covers themselves will remain a lightning rod for debate within the book blogosphere. Covers are most often the biggest factor in a book's success or failure, and no matter how much debate Coverflip may have sparked, the publishing industry is unlikely to overhaul its design practices—much less its marketing practices—as a result. 
As long as book covers continue to serve as the most visible sign of the publishing industry's sociocultural biases, there will be readers and writers for whom simply photoshopping the covers to prove a point isn't enough.
Photo via justthatgirl/Tumblr