Who needs #teamfollowback when you can just show your boobs on Twitter?
That's what an "average-looking" British stripper named Chelsea Ferguson did, and it garnered her nearly 350,000 followers (NSFW!).
Then The Sun profiled her, because boobs on Twitter are somehow news. (Naturally, included in The Sun's article is a NSFW close-up of Ferguson's boobs.)
Ferguson isn't a trailblazer when it comes to posting nudes of herself on Twitter. Countless porn stars (both guys and girls) fill their photo albums with explicit shots.
Ferguson, 23, told The Sun that she got initial followers by promising to reveal her size-30F breasts if she hit 1,000. It's been growing from there.
Her photo gallery on Twitter is filled with seductive poses, her bare breasts bopping around in various positions, and an occasional butt shot. Bar and nightclub owners across England ask her to perform, she says.
"Word spread, everyone wanted to see more so I kept posting photographs and started doing stuff for Nuts magazines and that sort of thing," she said.
And the number of followers seems legit: Just 11 percent of her followers are "fake," according to a test conducted by the Daily Dot on StatusPeople.com.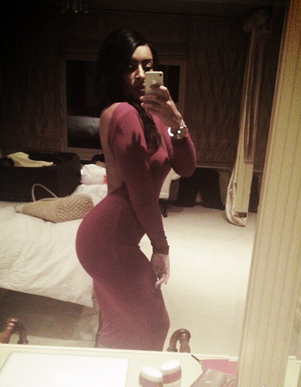 "It's like being getting paid to party," she surmised. "Some nightclubs have an idea of what they would like me to do, what I want to do is get drunk, get on stage, probably get my boobs out and have a good laugh."
As long somebody doesn't get an eye poked out, I don't see the big deal.
Photo via chelsfergo/Twitter