Too sick to attend her daughter's wedding, Ashley Broering's mom watched it online.
It's a timeless scene with a modern twist: A bride and groom dance in the foreground. Behind them a man holds up a laptop, on which an older woman's face is clearly visible.
Wedding photographer Andrea Boettcher posted the picture of clients Ashley and Beau Broering on her blog—but after Boettcher's husband, who goes by PBatW on Reddit, posted it on the social news site with the title "Terminally-ill mother watches married daughter's first dance via Skype," it rapidly found a following online.
Boettcher told the Daily Dot that Ashley and Beau had originally planned to elope: a simple, private hassle-free wedding. But then Ashley saw her mother's health get worse and worse.
The bride realized that "she wanted to share one of the biggest days of her life with everyone she loves," Boettcher wrote. "So she decided to have a big party that her mom would be able to attend before she passed away."
When Boettcher showed up on the wedding day to take the photographs, she was told the mother was too sick. She couldn't make it.
That's when she saw the laptop. "After the ceremony they set the laptop up in the reception hall and people stopped by to chat and talk with her," Boettcher wrote.
That's when Boettcher's lens clicked, capturing the moment forever.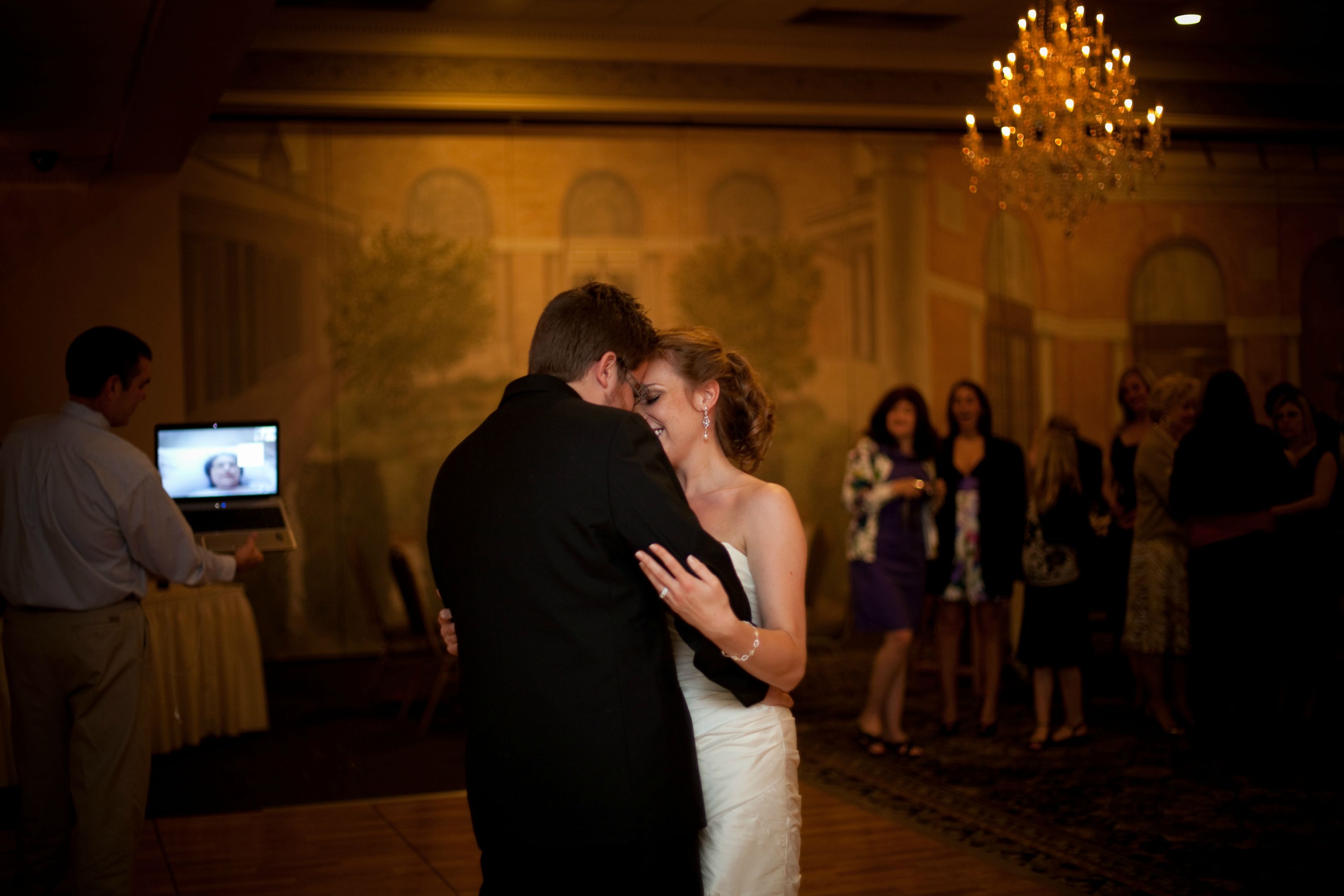 "She got to witness everything, and it was amazing and sad all at the same time,."
Ashley's mother passed away a few weeks later.
"I know Ashley is so glad that because of technology she was able to share the day with her mother," Boettcher wrote.
On Reddit, the posting drew more than 750 comments. Many made reference to "onions"—apparently, an ironic way for even the toughest of redditors to say that something made them cry.
Photo by Andrea Boettcher
Pure, uncut internet. Straight to your inbox.