The author behind WTF Pinterest Commenters breaks down the five common types of users spoiling Pinterest, one comment at a time. 
Be cautious when you post that inane comment on Pinterest. It might just end up immortalized on WTF Pinterest Commenters, a Tumblr for highlighting the network's craziest comments.
The site is the hobby of a professional DIY blogger. (The 30-something West Coast resident asked to remain anonymous.) When she wants to take a break from craft blogging, she browses Pinterest for ridiculous comments.
"A lot of the commenters on Pinterest don't realize that thousands of people can see what they are commenting. And that they sound like idiots."
The blogger said she got the idea for her side blog when she started paying attention to the comments as well as the pins.
"After getting bored with seeing the same pictures getting repinned over and over on Pinterest, I turned my eye to the comments and noticed that some of the things people said were very odd," she said.
Her advice to pinners?
"Think before you post," she said. "Or don't. I like good material."
Here are the five most common types of terrible Pinterest commenters, according to the blogger:
1) The Pinterest Police
"They try to correct what you pinned, where you pinned it, and how you described it," she said.

2) The Spammers
"They comment on high-profile pins to try to get their own message out to that pinner's audience (and sell diet pills or whatever it is that they do)."

3) The Literalists
"The ones who criticize the photo because it's unrealistic, or something in the photo doesn't make sense to them."
4) The Squeaky Wheels
"The ones who think that because you pinned an image, you are now the expert on that topic, and ask dumb questions that they should ask Google instead."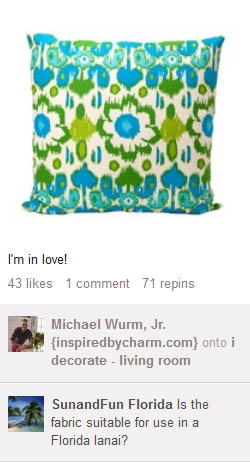 5) The Negativists
"People who tell you when they don't like something you pinned. Because everyone wants to hear every thought that comes out of their little heads."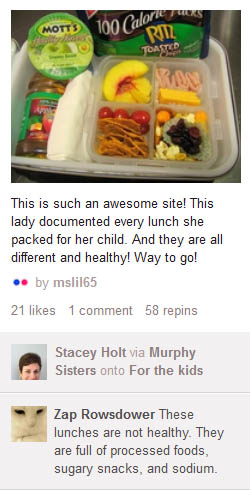 Photos via Pinterest, WTF Pinterest Commenters
Pure, uncut internet. Straight to your inbox.