@everyone: How often do you see the @ symbol on any given day?
Probably a lot if you use Twitter. The @username convention is how Twitter users interact with each other, directing conversation to—or perking the interest of—another user with pointed symbol.
Today marks the sixth anniversary of the first suggestion of the @reply feature. Much like the formation of the hashtag, the feature developed within the community via a conversation between Ben Darlow and Neil Crosby.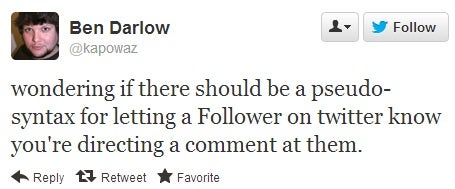 Twitter incorporated the @reply function into its platform in May 2007. Countless @replies, @mentions, and manual retweets containing a @username have since been posted.
Here are some of our all-time favorite @replies, inspired by Anderson Cooper's recent takedown of a Twitter heckler.
1) Oprah joins Twitter
Back in 2009, Oprah Winfrey signed up to Twitter but made an egregious Internet faux pas by using all caps. NBA legend Shaquille O'Neal was not impressed.


2) Yahoo spreads the love
When search behemoth Google joined in February 2009, longtime rival Yahoo was one of the first to welcome it. Imagine Yahoo doing so now after a key Google executive jumped ship to become its CEO.
3) Rihanna slaps down MTV
Move over, Lady Gaga: Rihanna is the new queen of Twitter. The R&B singer doesn't show restraint on Twitter and wasn't afraid of snapping back MTV when the network tweeted about photos of her smoking marijuana in a now-deleted tweet earlier this year.


4) Mia Farrow's self-deprecating brilliance
Celebrities are always better when they aren't afraid to poke a little fun at themselves over their past. Mia Farrow is expert at this, hopping on the back of a Sarah Silverman joke to make a crack about herself and ex-partner Woody Allen.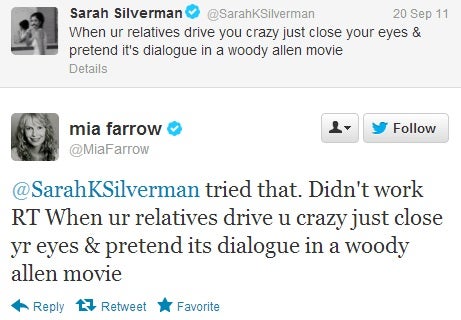 5) Former pro boxers reminisce over an infamous incident
Evander Holyfield lightly sparred with Mike Tyson on Twitter as the former heavyweight champions of the world marked the anniversary of the 1997 fight in which Tyson bit Holyfield's ear. Holyfield didn't pass up the opportunity to plug his BBQ Sauce either. What a pro.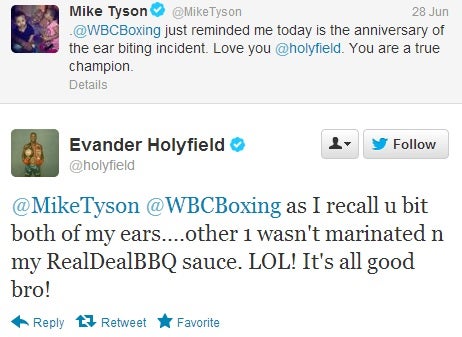 6) Tyler, the Creator burns Miley Cyrus
Controversial rapper Tyler, the Creator doesn't appreciate bad hairstyles.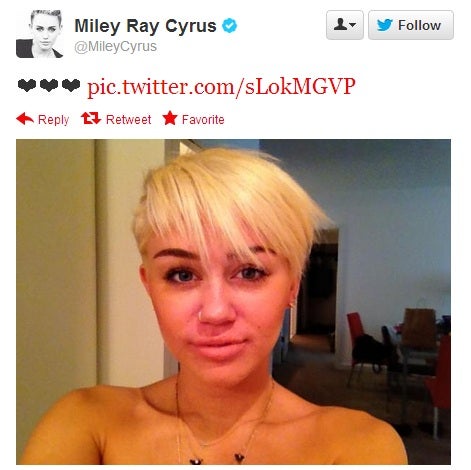 7) George Takei wins Internet—again
We already know how great George Takei is on Facebook (and now Tumblr!), yet he's an expert tweeter too. In responding to a somewhat gay-bashing tweet from screech-voiced Gilbert Gottfried, Takei made a killer reference to Gottfried being fired as the Aflac Duck voice.


Bonus sarcasm!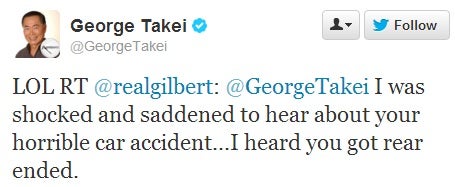 8) Rob Delaney wipes up with Charmin
To not include a reply by Rob Delaney here would be to ignore one of Twitter's funniest voices. The comedian routinely replies to celebrities and brands, with this missive fired at toilet paper company Charmin among his funniest and strangest: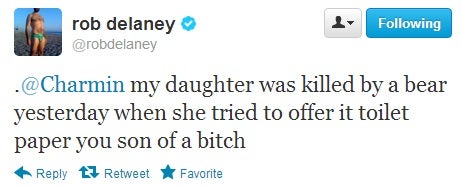 9) Jose Canseco stuns again
Jose Canseco is one of the oddest public figures on Twitter. His rambling, often incoherent tweets are the stuff of legend. For some, Canseco's life updates don't really matter, as long as he keeps bringing the word mulch.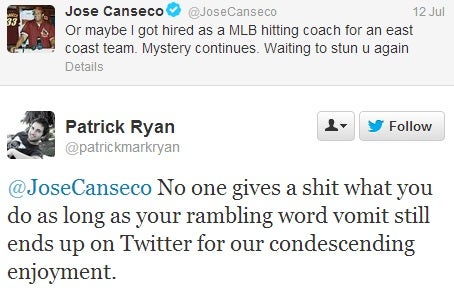 10) William Shatner and Leonard Nimoy
Since Twitter doesn't show full conversations in a single view for old replies between people, it's hard to understand the context for this 2010 William Shatner tweet to his old Star Trek buddy Leonard Nimoy. It is both sad and revelatory, as Shatner hints that Nimoy is reluctant to pick up the tab at restaurants. Then again, he could just be trolling.

11) Chuck Grassley's self-replies
Next week will mark five years since Senator Chuck Grassley started his Twitter account. He still hasn't figured out how to use it properly; he's still replying to himself.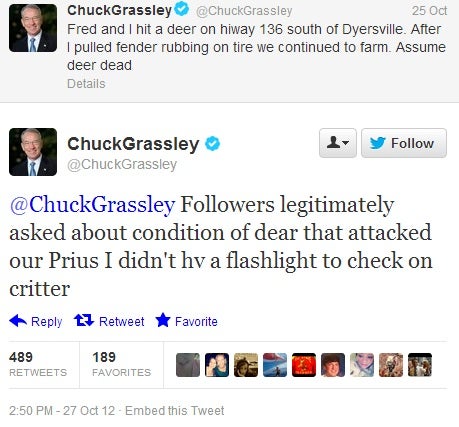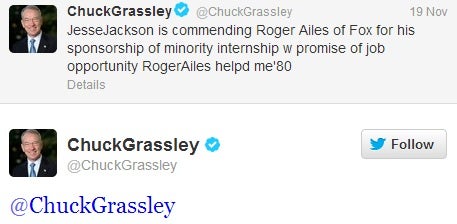 Art by Jason Reed