The Daily Dot may receive a payment in connection with purchases of products or services featured in this article. Read our Ethics Policy to learn more.
Whether you're a sex toy beginner or a hardware savant, Dame has a vibrator for you. Its latest, the Dame Dip, hits all the right spots no matter where you fall on the sex toy experience spectrum. Let's take a look at it…
What is Dame?
If you want to support badass human beings making incredible strides in the sexual wellness space, consider a sex toy from Dame Products. Founded in 2014 by Alex Fine and Janet Liberman, this powerhouse duo of pleasure evangelists has flipped the switch on what pleasure can look like and how it be accessed.
In 2019, they called out the MTA, which governs the New York City subway system, for rejecting their harmless-looking ads, despite subway cars being plastered with ads for everything from erectile dysfunction to breast augmentation. A three-year legal battle ensued. When it was settled, Dame became the first female-founded pleasure product brand able to advertise its wares on the subway. (Can I get a fuck yes and a round of high-fives, please?)
Earlier this year, Sephora partnered with Dame to carry their pleasure products. This is a MAJOR win for normalizing sexual wellness. For me (and many others), a daily ménage a moi is a must-do. It's a routine habit, like brushing my teeth or meditating. When St. Vincent sings, "Oh, what an ordinary day / Take out the garbage, masturbate," they speak to me—and I swoon. Pleasure should be a part of every person's self-care routine (if they want it to be, of course), so it makes sense to stock sex toys alongside skincare products.
What is the Dame Dip?
The Dame Dip is a wave-like shaped vibrator. In my hand, the soft, smooth silicone toy cradles perfectly from the apple of my palm to the tip of my middle finger. This lightweight vibrator can be used for internal and external stimulation, though not with the force or girth of sex toys or dildos meant to deliver a feeling of fullness. Sex toys are all about personal preferences, so knowing what kind of stimulation you desire is helpful when choosing a toy. Dip is great for people who don't want to fully commit to a penetrative sex experience.
How is the Dame Dip different from other vibrators?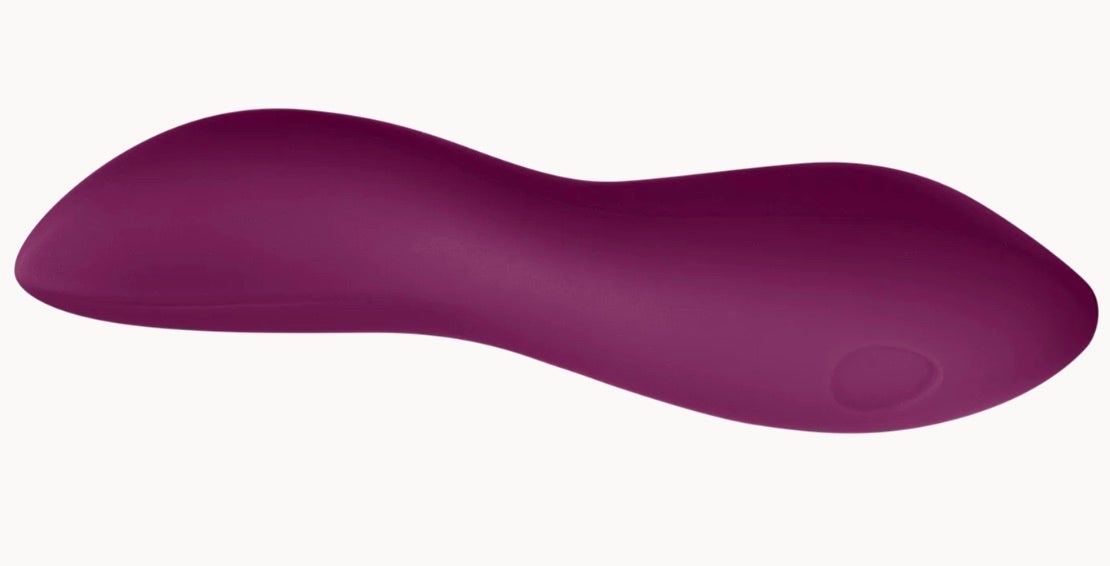 Well, for starters, it's affordable—$49.99. It's damn near impossible to find such high-quality sex toys at a reasonable price point. 
In a space that is flooded with 101 variations of the blah blah blah same, Dame has come up with a unique design that caters to both internal and external stimulation in a brand-new way. Plus, its ergonomic shape makes it easier for people with hand mobility challenges to use.
Finally, nothing about this sex toy screams, "HEY, I'M A PHALLIC-LOOKING SEX TOY." As much as I like dick, I don't need my sex toys to look like dick, so this simple design really does it for me. Also, I love that it's a gender-neutral color.
What are the product features of the Dame Dip?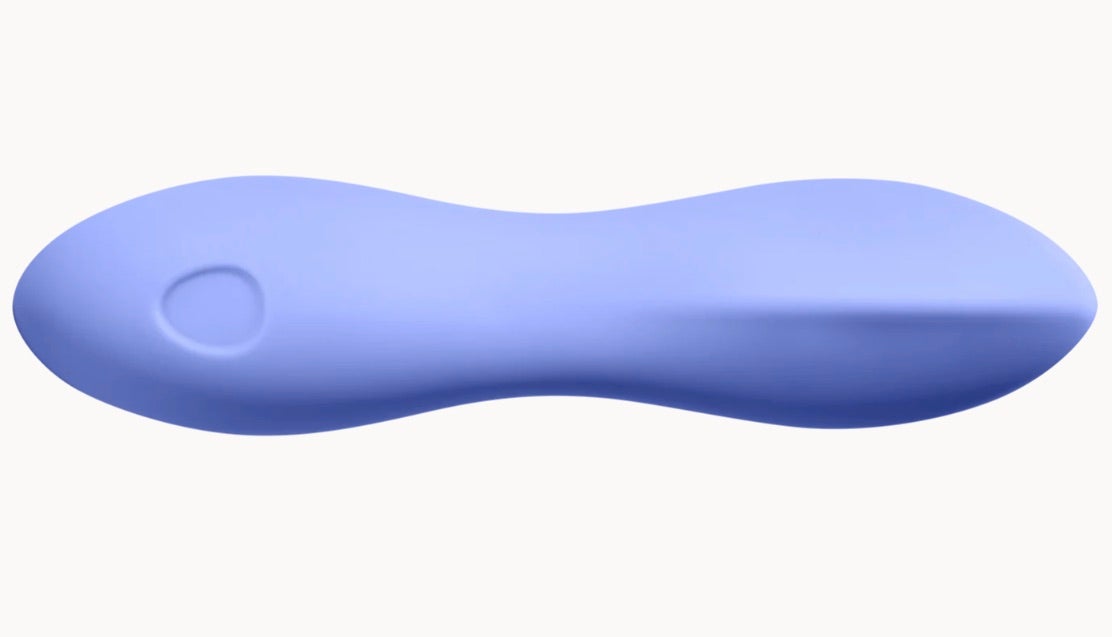 3-year warranty
Medical-grade silicone (phthalate-free)
Steady vibration and 5 intensities
One hour of battery time
Two-hour charge time
USB rechargeable
Waterproof
Whisper quiet
Is the Dame Dip any good?
I'll cut to the chase—I really loved this sex toy. It was everything I didn't know I wanted, needed, or was looking for (and I've literally tried hundreds of sex toys in the name of research).
At first, I wasn't quite sure what to expect. Like all of Dame's toys, the design is pretty minimalist. So while it's pretty to look at, it's hard to know what it's truly capable of. (Spoiler alert: A LOT.) However, as soon as I held it in my hand, I knew it was something, dare I say…different? The weight, sleek design, and perfectly placed ridge leading to a gently pointed tip intrigued me.
So I took matters into my hands and slid the tapered side along my labial folds before taking it centerstage, right down my vulvar slit. The ridge fits my genitals perfectly, so I kept going, slowly pushing the tip gently into my vaginal opening. Yup, that was the sweet spot for me. I rocked Dip back and forth, feeling it penetrate me ever so shallowly before moving it back up to my clit, and then down again.
How strong is the Dip?
As a person who needs clit stimulation and some form of penetration to orgasm, the Dame Dip struck a delicate balance of these two types of pleasure without committing to all-in vaginal fullness. Not everyone with a vagina likes bang-up-against-the-cervix kind of penetration. Dip reminded me of that hot AF sensation of feeling a penis, finger, or strap-on tease the opening. (There's a reason why a search for "just the tip" yields close to 1,000 videos on Pornhub.)
Although Dip is not designed to be used anally, I did enjoy teasing my asshole with the bulbous side of the toy. (I did not insert, as instructed, because nobody wants to make that emergency room visit). As much as I like anal penetration, Dip's broad stimulation felt really good.
I don't have a penis, but I imagine Dip would feel good on the testicles, shaft, or frenulum. The pointed side also feels amazing on nipples.
Dip is one of the few sex toys I've seen that includes information on how to dispose of the product when it's time. In case you were wondering, Dame suggests using an X-Acto knife or something similar to cut away the silicone before removing the plastic enclosure and taking it to a facility that accepts Lithium Polymer batteries.
Is it easy to use?
Absolutely, yes! I appreciate the simplicity of the Dip's design—one easy-to-find button does it all. In addition, it's a small, shallow dimple, so if it's dark or you can't see the toy, you can quickly feel where your fingers need to go.
I also appreciate that Dip has a travel lock. Hold the power button for 10 seconds to activate Travel Mode—the LED light will blink for those 10 seconds, then turn red at the end. To turn it back on, plug in Dip to charge.
Should I buy Dip?
The question isn't whether you should buy the Dame Dip, but how many you should buy. At $49, it's the perfect hostess/birthday/holiday gift for every person in your world, regardless of gender or genitals. This small, unassuming wonder is capable of providing so many types of pleasure. It's up to you and your imagination to figure out all the wonderful ways to use this brilliantly simple toy. Save 10% off your Dip when you use coupon code PLEASER at checkout.