The Daily Dot may receive a payment in connection with purchases of products or services featured in this article. Read our Ethics Policy to learn more.
Sometimes all you need to spice up the bedroom is a little heat… literally. Temperature play isn't a new trend—people have been sticking ice cubes and lighting matches during sex for a long time (trust us)—but sex toys with the ability to conduct and even change their own temp? That might surprise a few people. 
We've rounded up a few of our fave temperature play sex toys to get you shivering and sweating in the bedroom. From metal and glass-based dildos to high-tech toys, it's time to open the door to a whole new world.
The best temperature play sex toys, whether you're a beginner or expert
1) Best high-tech temperature play toy: The Hot & Cold
The Deia Hot & Cold massager is a temperature-changing, vibrating massager for both external and internal stimulation. Deia's wonder lets you tailor the experience to you or your partner by mixing and matching hot and cold temperatures with variable vibration settings. It's the hottest (and coldest) toy around.
This one was truly a first for me to experience. I loved experimenting with the hot and cold temperatures. The cold was especially potent around the breast area, while I found alternating between hot and cold felt the best around the clit.
Handing it off to my partner was also fun—feeling the sudden shift in temp as they trail the device to each erogenous zone really was the cherry on top.
Price: $159
---
This metal remote-control butt plug is a deliciously firm vibrating toy for lovers of anal play. Featuring a remote control and six vibration modes to explore, you have all you need to take your anal exploration to new heights.
Best of all for temperature play fans, it's water submersible, allowing you to drop it in hot or cold water for an extra degree of pleasure.
Price: $135.00
---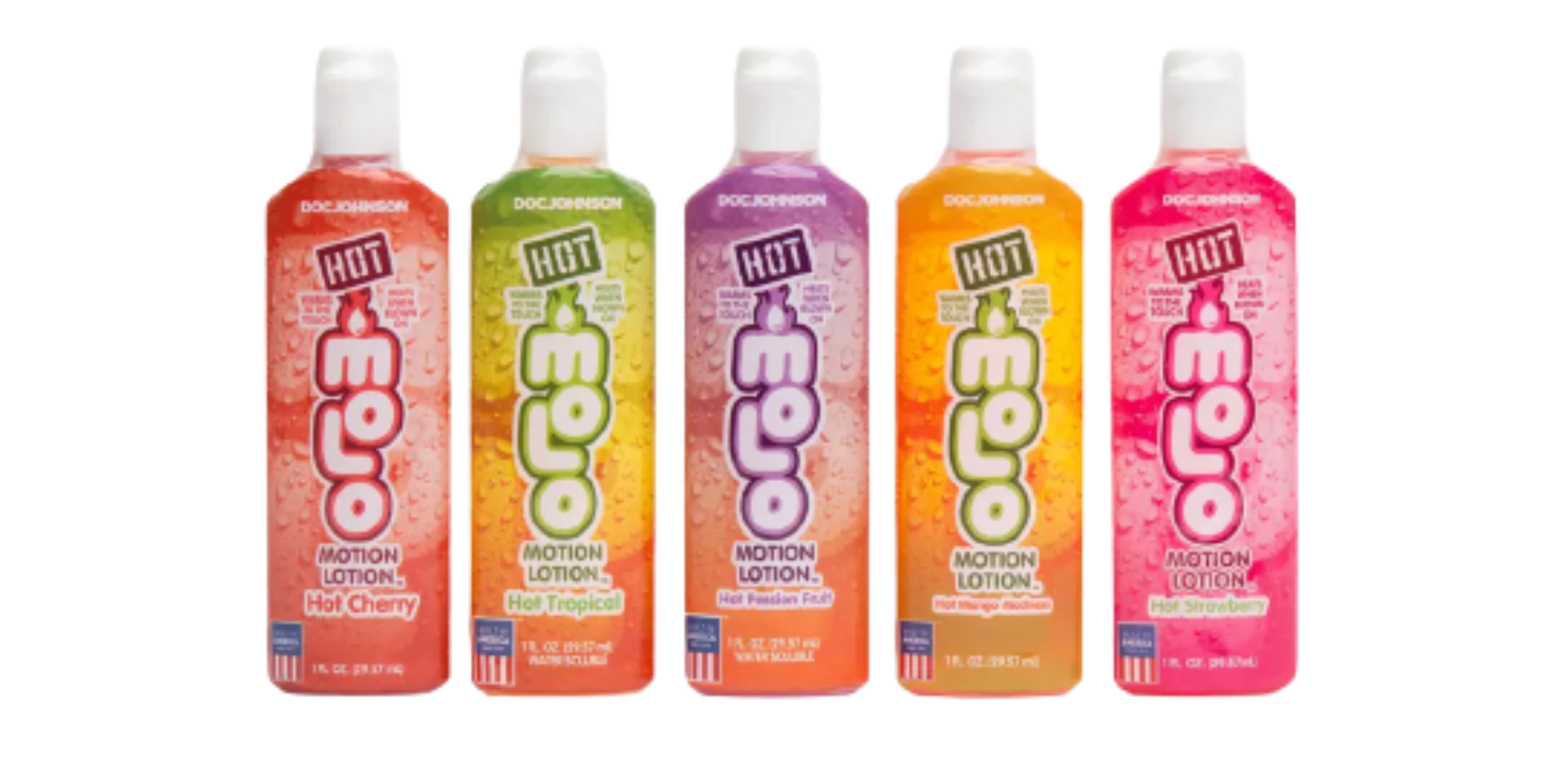 Doc Johnson has been a trusted name in sexual health for decades, making them a safe source for warming lubes. Its collection of Hot Motion Lotions gives you five mini 1oz bottles of flavored heated lubes. Try cherry, tropical, passion fruit, mango, and strawberry to find your favorite flavor.
While the flavors are nice, the star of the show is the lube's incredible heat features. Apply a little wherever you like for a warming sensation when you rub or blow on the site. This is a wonderful first step for couples new to temperate play.
Get to work with this selection of warming lube by massaging, licking, touching, and tasting. You're in for the ride of your life.
Price: $14.99
---
4) Best surgical steel temperature play toy: Njoy Pure Wand
Njoy's Pure Wand is one of your best bets for achieving a sustainable orgasm. Crafted from medical-grade stainless steel, this massager has been designed with the perfect curvature needed to reach your G-Spot.
At eight inches in length, the Pure wand tapers and widens in girth for a smooth and relaxing fit. It's important to note that while this massager is designed to hit the G-spot, it is not a vibrating toy. The wand comes in a luxurious box for safekeeping and display. Dip it in hot or cold water for a sensual experience in temperature play.
Price: $162.29
---
Leave it in the fridge or pop it in some hot water to change its temperature. It's probably not one for anal firsts, so if you're looking to try things through the backdoor, maybe start off with a more simple one. The raised spiral ridges increase simulation while the bulbous head activates the G-spot.

You'll be happy to hear that this one's fracture-resistant, so you won't have to worry about any freak accidents happening during playtime. As well, it's hypoallergenic and can be used with any kind of lube.
Price: $26.99
---
6) Best duel-use toy for temperature play: Metal Kegel Balls
Unlock your inner fetish freak with these Fifty Shades of Grey-inspired kegel balls. You'll be secretly stimulating your G-spot all the while strengthening your pelvic floor thanks to the heavy weight of the balls. Slip these in the fridge before you insert them for a shocking surprise.
Price: $29.99
---
Anal enthusiasts who don't want to worry about batteries will love this new addition to their toy stash. It's sleek and durable, with a flared, bulbous base at each end. The Glas Honey Dripper comes with two heads. One has a curved piece with an oval head (perfect for massaging the prostate or G-spot). The second is a round head. Each is connected by strong, honey-colored glass.
This dildo is fracture-resistant, hypoallergenic, and easy to clean. We recommend tossing it in the fridge or sinking it in some hot water to kick-start your temp play journey.
Pro tip: If you're looking to up the foreplay, take the heated or cooled dildo and couple it with some massage oil. Trace up and down your partner's back, or play with yourself until you (or they) just can't take it anymore.
Price: $35.29
---
Take your bedroom adventures to the next level with this spiky pinwheel. It's got a lethal-looking spiked wheel at one end that can be dragged across your whole body. Get ready to awaken all your nerve endings, leaving them buzzing and alive for foreplay. Make sure to give it a couple of minutes in the freezer for an extra layer of shock.
Price: $19.99
---
9) Best high-tech masturbater for temperature play: Warming Male Masturbator
Want a male masturbator that feels as close to the real thing as possible? You're in luck. This warming masturbator is meant for your penis head and is made from sleek silicone. It has three interior canals that warm to 104 degrees. Choose from six different vibrating patterns and three intensities for varied sensations. Who said you can't have it all?
Price: $89.99
---
This magical add-on for your next temperature play moment comes to you from Good Clean Love. It's the Almost Naked water-based lubricant, made out of 95% organic ingredients and infused with lemon and vanilla for a fun taste. Toss it in the fridge for a cold shock, or heat it up in your hands for a soothing feeling.
What sets this lube apart from other organic-based lubricants is its dedication to providing the utmost quality both inside and out. The success of Almost Naked lube lies in its ingredients and commitment to the environment.
In an NIH-funded study on personal lubricants, Almost Naked was found to be the product most iso-osmolar to natural vaginal lubrication. That means it won't dehydrate or damage vaginal tissue. It is also certified as non-toxic, edible, and safe with toys, latex, and polyisoprene condoms.
The site has laid out its ingredient list, including organic aloe leaves, agar agar, sandalwood, and more. Almost Naked is a remarkable lube.
Price: $11.99
---