Food is a big part of Zelda: Breath of the Wild, beyond the usual trope of collecting snacks to refuel your character's energy. The game includes some downright delicious-looking recipes requiring different ingredients and techniques, with different results for Link. They often rely on fictional components (for instance, Octorok eyeballs), so you can't easily recreate them IRL. But thanks to this awesome new recipe book, you can get a more realistic taste of Hyrule.
Available on Etsy, Hyrule: Taste of the Wild features reimagined Zelda recipes with beautiful illustrations from a team of fanartists. The recipes themselves were written by chef Bryan Connor and Diana Ault of the blog FictionFood. It's designed to look like a regular cooking magazine, and it's seriously tempting.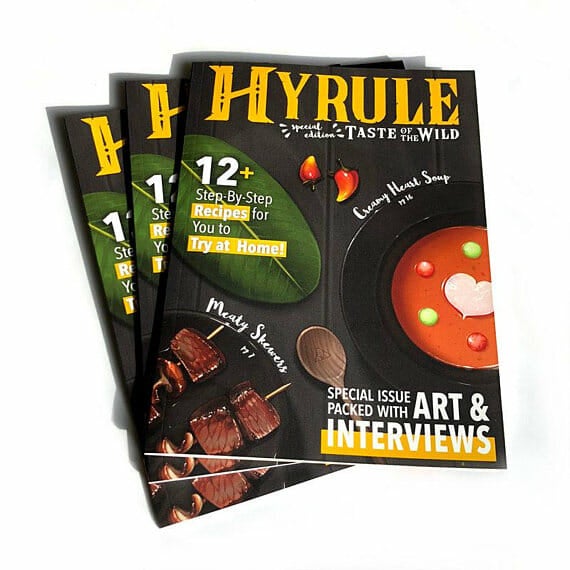 The fanzine's 12 recipes all look pretty accessible, ranging from meaty skewers to soups to honey crepes. You'll definitely recognize some of them from the game, and they're accompanied by commentary from characters like Riju and Princess Zelda.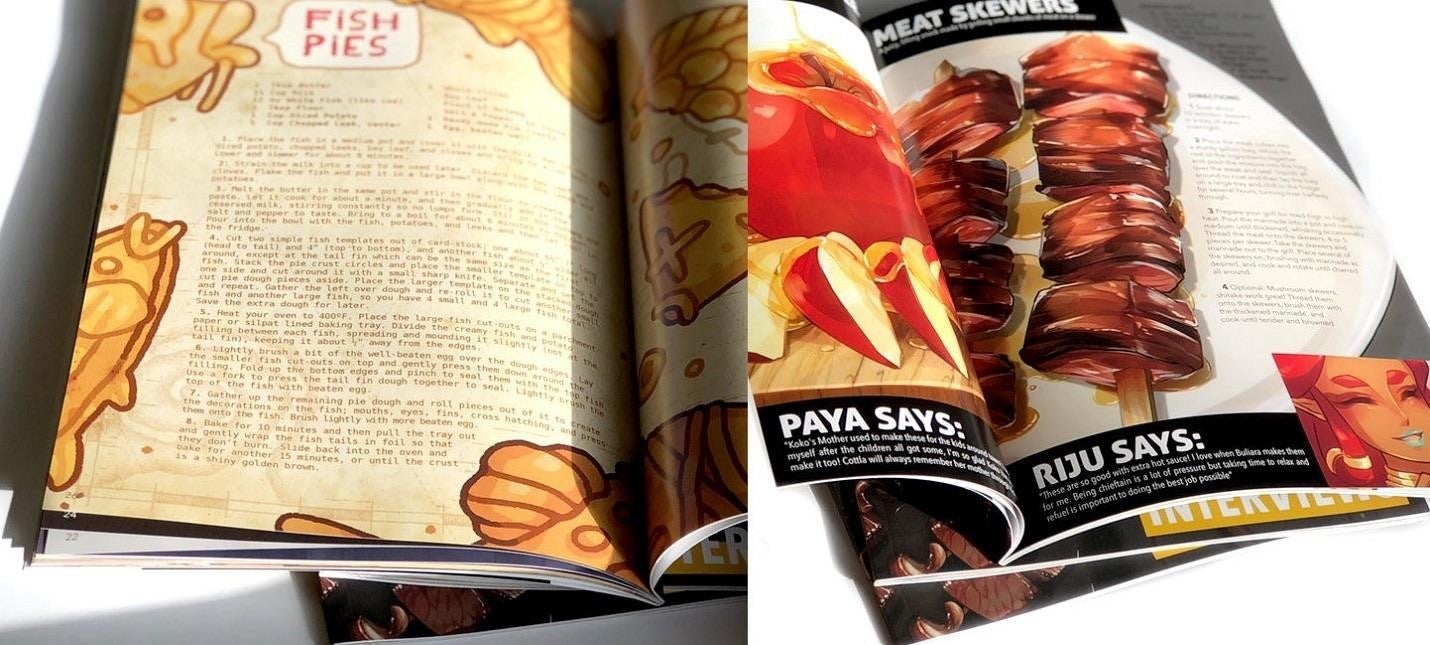 Fictional recipes are a growing trend throughout fandom, partly thanks to the rise of crowdfunding. They're especially popular in the fantasy genre, which tends to be more food-oriented than sci-fi. While Star Trek has its fair share of alien foodstuffs, Lord of the Rings and A Song of Ice and Fire are positively stuffed with evocative descriptions of fantasy meals. There are official cookbooks for Game of Thrones and the Discworld novels, along with numerous fanmade recipes from creators like the Binging with Babish YouTube channel. It's not hard to understand why. If you grew up with Harry Potter, you've almost certainly wondered what Butterbeer tastes like.
Hyrule: Taste of the Wild is 32 pages long, and retails at $20. You can pre-order a copy here on Etsy, expected to ship in mid-July.
Read more: