Weird City, the new sci-fi anthology series on YouTube Premium, lives up to its name. Luckily, it's a good kind of weird. In the first episode, a 20-something single man named Stu Maxsome (Dylan O'Brien) signs up for a dating service called "The One That's The One." Stu answers a series of questions—including an amusing reference to Blade Runner's Voight Kampff test—and then waits for an algorithm to select his ideal partner. But the person who arrives at Stu's apartment is not who he had in mind: It's an elderly man named Burt (Ed O'Neill).
Weird City

RELEASE DATE:
2/13/2019
CREATOR:
Jordan Peele, Charlie Sanders
STREAMING:
YouTube Premium
This wacky sci-fi comedy series looks at life in a near future city called Weird.
At first, Stu and Burt are confused, since both men expected to be set up with a woman. They insist that the dating service made a mistake. But after bonding over several mutual interests (like a love of diners), they eventually fall in love. "The One" is a playful introduction to a near-future dystopian world full of people dependent on technology and apps.
Many people will compare Weird City to Netflix's Black Mirror. While both are anthology series that focus on the dangers of technology, Weird City—created by Jordan Peele and Charlie Sanders (who wrote for Key & Peele)—is a comedy. At least a couple of the episodes feel like sketches, and the series is not afraid to be silly or gross. Its satirical tone is near-perfect, and the cast is great: Rosario Dawson, Michael Cera, LeVar Burton, Gillian Jacobs, Laverne Cox, and Steven Yeun all make appearances. Each 30-minute episode focuses on a character in a city called Weird. A couple cast members appear in multiple episodes, but each episode introduces new lead characters. Most of them live "Above the Line," which means they're part of the upper class. They look down on the people who live "Below the Line." An actual line and border separates the two regions.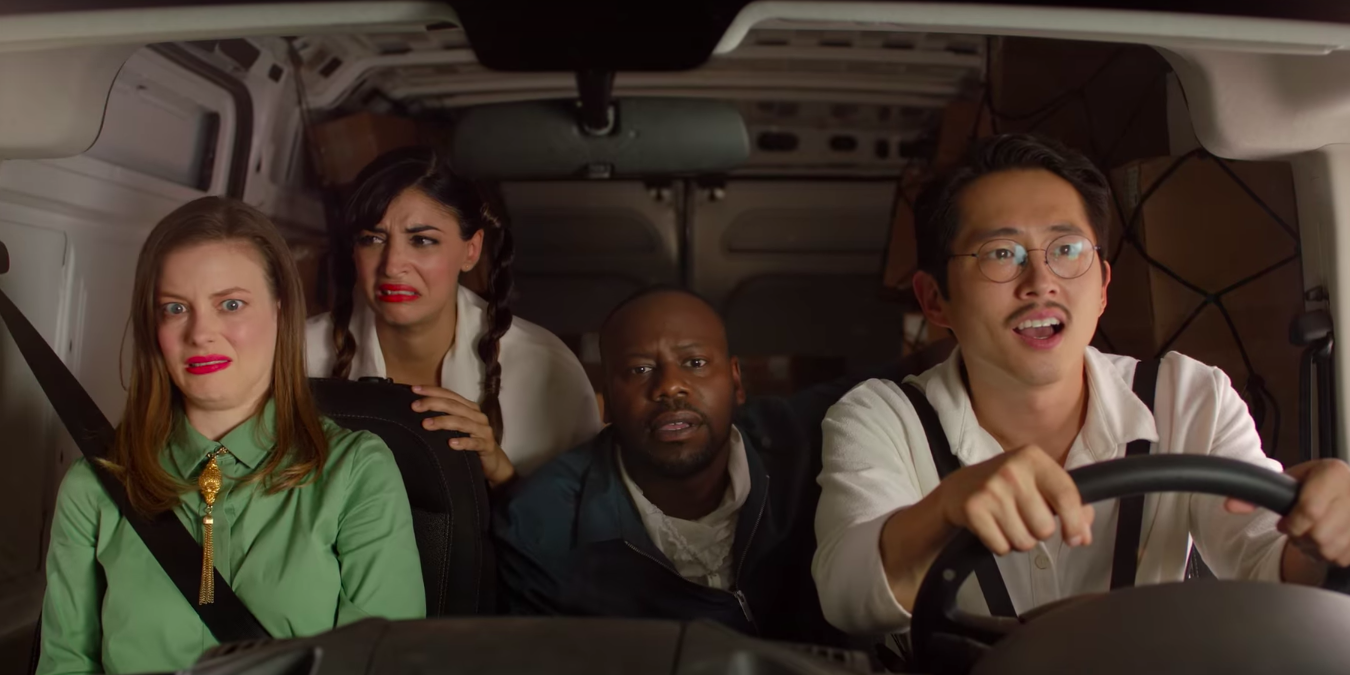 As you can probably guess, life Above the Line is not as great as it appears. Denizens are still lonely, stressed out, and unhappy. Of course, they use tech to try to solve their problems. In "Smart House," Liquia (Cox) and Jathryn (Sara Gilbert) buy a coveted smart home—from hell. The house, named Xander, becomes obsessed with the couple. He tells them how to arrange furniture in the house and grows irritated when house party guests ignore him. In "A Family," Tawny (Cera) joins an appropriately named gym called ShapeCult to become part of a community. A dark subplot involves worms and Pomegranate Electrolyte Juice (PEJ), which is infused with "organic" meth. "Go to College" shows life at a progressive Above the Line school, where college students sext instead of actually having sex. (This episode features a super creepy image at the end, so consider this your warning.)
All of the stories in Weird City are set in the near future, but, like most good sci-fi, they comment on contemporary life. Multiple episodes feature avocado toast, people talk about tweeting, there are fictional bands with names like Hobo Railroad Project, and nearly every character wears those ugly toe shoes. This is where Weird City outshines shows like Black Mirror: It knows how to effectively troll its audience. With so many serious, dark depictions of the future, the goofy, deranged plots in Weird City are just what we need to cope with our current reality.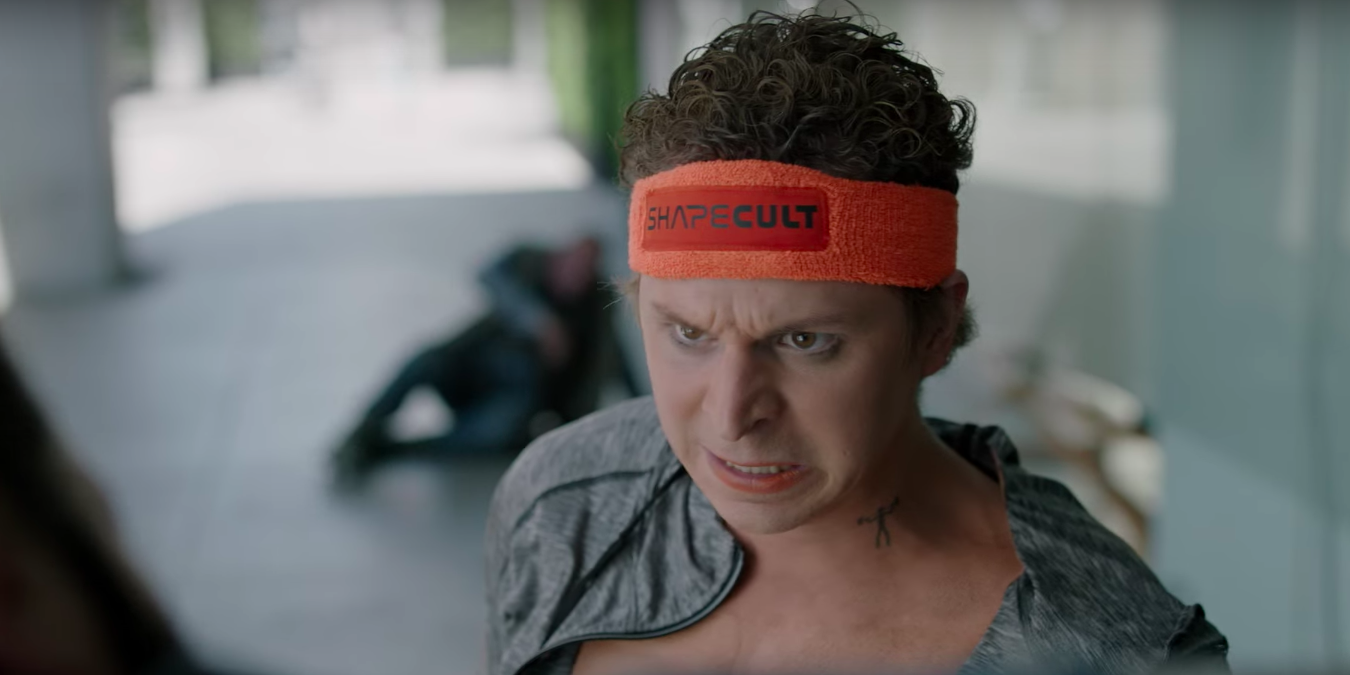 The only thing holding Weird City back from being a successful show—besides its highly specific references—is the fact that it's available exclusively on YouTube Premium. If you don't have a YouTube Premium account, you can watch the show with a free, one-month trial. But it's unclear if YouTube Originals like Weird City will draw in more subscribers, who are likely already paying for other streaming services. Putting this series on YouTube versus a streaming service like Netflix does make one notable difference: You can see everyone's immediate reactions in the comments. Some people may hate this feature, but the characters of Weird City would probably love it.