Disappointed with Space Dandy? Impatient for more Kill la Kill? If the current crop of winter anime just isn't doing it for you, you're not alone. That's why we put together this list of other titles to get you through barren wastes until summer, and the return of some of our favorites, including the long-awaited Sailor Moon reboot.
Like any other television medium, anime isn't just a single genre, so it's hard to create a useful list of recommendations. We've broken ours down across general genres and subgenres to make it easier for you to find new series to try. While most of the suggestions are from the last three years or so, we've also included some earlier underappreciated anime you may have missed, as well as stuff we just plain love. 
Part One: Adventure and Genre Hybrids
Cerebral genre-benders
If you like hybrids that mix genres and make you think, with or without bonus cults and conspiracies, you should try:  
This is a truly unique blend of hybrid elements from horror to comedy to coming-of-age tropes. Tatami Galaxy is a visual masterpiece, as well as an award-winning Groundhog Day-like narrative of brain-bending possibilities. Oh, and there's cults.
Where to watch: Funimation or Hulu, or watch the first episode, which Funimation handily shared on YouTube.
This dark comedy is a satirical spoof, brought to you by Satan's most put-upon employee. To quote Crunchyroll viewer bunnykun, "If you ever wanted to watch slice-of-life of a high level administrator of Hell, this anime is for you." Currently airing, this show is quickly becoming a fan favorite.
Where to watch: Crunchyroll
Uchouten Kazoku (My Eccentric Family)
You didn't know that you needed a weird, colorful anime about a family of anthropomorphic raccoon dogs struggling to unravel their past and avoid getting eaten, but trust us, you do.
Where to watch: Crunchyroll
20th Century Boys
This technically isn't an anime, but who cares. It's arguably one of the greatest manga ever written, a sweeping centuries-spanning epic concerning family, vast conspiracies, and rock n' roll that's pretty much mindblowing. Go read Naoki Urusawa's masterpiece, preferably after adding it to your collection. You won't regret it.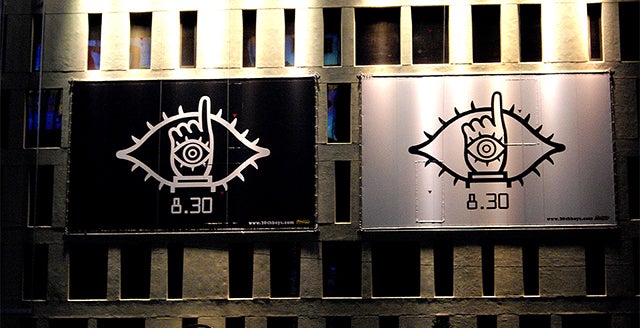 Posters for the live-action 20th Century Boys film, in Shibuya, Tokyo, 2008 (Photo via ykjc9/Flickr)
We put this anime in the hybrid category because everything about it is a mixed bag of mystery. How did it become a Shounen Jump manga, of all things? How has it managed to become one of the longest-running serial manga in the history of Japan? And how did its anime adaptation manage to marry a modern aesthetic with a plot that's three decades old? What makes the "Jojo pose" such a powerful part of the manga's aesthetic—so much that it's become a beloved fandom meme as well as a cultural icon? These questions are part of what makes JoJo as facinating today as it was in 1987, when the manga first appeared in Jump.
In the early 2000s, a set of OVAs (standalone anime episodes) covering the third arc of the manga were released in English dub. They were dark and gritty (you can see an example here) and lost a lot of the over-the-top flash that made the manga so popular. Last year, however, the first two arcs received a new adaptation for anime, to mixed but impressive results. The third season is planned for release this year.
While the anime hasn't been licensed in the U.S. due to numerous translation concerns, the manga's U.S. publisher Viz is planning to re-release the previously translated third arc for digital format. In the meantime, you can buy the print series, and if you have a region-free DVD player you can nab the Japanese blu-rays with English subs. Here's a preview of the upcoming season, featuring JoJo doing his famous "poses."

Part Two: Science Fiction and Fantasy
Space opera / Space Westerns
If you like series like Cowboy Bebop, Trigun, and Outlaw Star, you should try:
Based on a classic '70's manga, this dystopic fantasy space opera has all the visual hallmarks of classic anime (mid-air magical transformations, anyone?) combined with a gorgeous aesthetic and moving relationships. Oh, and a great soundtrack.
Where to watch: This anime hasn't been licensed in the U.S., but there are decent fansubs to be had, including these at Soul Anime.
It's hard to describe Steins;Gate but if you're a fan of Donnie Darko or classic sci-fi short La Jetee, this twisty mind-bender has your name on it.
Where to watch: Funimation or Hulu, with preview here:
This recently popular favorite combines classic Samurai action with futuristic space fantasy, as well as lots of moments of fourth-wall-breaking meta and wackynfun. Imagine Getbackers meeting Rurouni Kenshin in the setting of The Jetsons and you've pretty much got the idea.
Where to watch: Crunchyroll
Fantasy with Shounen Elements
If Naruto, Bleach, and Baccano! are your style, you should try:
Even gods have to practice self-improvement. This fun supernatural tale is Bleach meets Dead Like Me, with a helping of romance and transformation, ala Nobuta wo Produce.
Where to watch: Funimation and Hulu, with a preview here:
It's a quirky comedy sports shounen genre-bender with aliens! What more do you need?
Where to watch: Crunchyroll
For fans of the acclaimed series Baccano!, this will feel like a redux, as author Ryohgo Narita reunites with director Takahiro Omori for a fascinating series featuring Narita's trademark overlapping/fragmented narrative format. Think Rashomon, but with gang violence.
Where to watch: Crunchyroll
Durarara cosplayers; Photo via alarzy/Flickr
Mecha anime
If you're into real classics like Gundam Wing and Escaflowne, or newer offerings like Code Geass, then you're probably a fan of those robot suits you saw in Pacific Rim. If that sounds like you, then you should try:
This anime recently finished its second season, and has been steadily gaining popularity because of its combination of familiar mecha tropes with supernatural elements.
Where to watch: Crunchyroll
Fafner in the Azure, a.k.a. Dead Aggressor
This acclaimed mecha anime about a team of genetically-bonded mecha-wearers fighting an alien race has been out in Japan a while, but it only came to the U.S. two years ago.
Where to watch: Funimation or Hulu, with preview here:
Shoujo Fantasy
Utena, Madoka, Sailor Moon! If strong female characters, plots focused on friendship, and magic are your thing, then you should try:
It's the personal favorite of former Dot staffer Lauren Orsini, and it's also one of the most heartwarming, bawl-your-eyes out supernatural dramas you'll ever see.
Where to watch: Crunchyroll (Seasons 1-3 here; Season 4 here)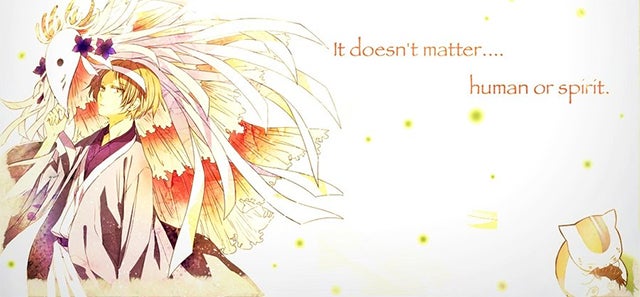 Illustration by ishizu123/deviantART
Take the whimsical girl-power of Legally Blonde and combine it with the starry-eyed pop music dreams of Beck and you have Skip Beat!, a fun and warm story about a girl getting revenge on her popstar boyfriend by outshining him.
Where to watch: Crunchyroll
 
Dark Fantasy & Horror
If you like Attack on Titan, Full Metal Alchemist, Death Note, Monster, Black Butler, or Claymore, you should try:
Like the best Japanese horror films, this series starts out subtle and gradually layers on the terror.
Where to watch: Funimation or Hulu, with preview here:
These mini-episodes feature gorgeous retellings of Japanese folklore and urban fantasy, done in the style of traditional paper storytelling. It's unique and spooky to boot.
Where to watch: Crunchyroll
This isn't a supernatural horror so much as a terribly creepy dating sim gone wrong, which makes it even scarier in our opinion. Hitchcockian and full of psychological terror and suspense.
Where to watch: Crunchyroll
Although the plot of this recent horror anime starts off sounding familiar, it soon spirals into a terrifying mystery complete with curses, creepy dolls, conspiracies, and a Ringu-inspired schoolgirl who may or may not be alive.
Where to watch: Crunchyroll
 
Part Three: Comedy and "Light" Anime
Quirky Comedies
If you like The Melancholy of Haruhi Suzumiya, then you should try:
We've already told you how much Tumblr fandom loves the two OVAs (standalone anime episodes) and film adaptation of this series, based on a best-selling manga about the hypothetical modern-day friendship of Jesus and Buddha. It's also an award-winning philosophical look at two very different cultural icons, along with being an excellent bit of fanfic.
Where to watch: Although there's, surprisingly, no U.S. license yet for the anime adaptation, by some miracle of the Internet, the film is currently free on YouTube. Watch it while you can:
It's a story about a group of nerds who embrace their shared nerdiness and then team up to build an indestructible pair of X-ray glasses. It's hilarious.
Where to watch: Crunchyroll
Based on a best-selling manga, this popular high school boys' club anime is Meganebu!'s older, cooler cousin.
Where to watch: Crunchyroll
 
Part Four: Sports and Gaming
Shounen Sports Anime
If you're a fan of Free!, Prince of Tennis, or any other sport-based anime, the good news is you have lots of recent series to sample. But it's no surprise—these are the kinds of titles that Shounen Jump built its legacy around.
Despite being new this season, this series about a high school cycling club is starting to gain a devoted fanbase. Rare for a shounen sports anime, it goes easy on the over-the-top superhuman athletic prowess and focuses on realistic competition instead.
Where to watch: Crunchyroll
Based on an acclaimed and award-winning manga, this character-driven series is all heart. The second season failed to get a pick-up in the U.S., but fans can still enjoy the first season.
Where to watch: Funimation or Hulu, with preview here:
Now in its second season, Kuroko's Basketball won't hold any surprises for fans of Slam Dunk, but that's part of its charm.
Where to watch: Crunchyroll
Card / Board Game sports manga
If you like Card Captor Sakura or Hikaru no Go, you should try:
This delightful series has done for the game kuruta—a card game built around competitive memorization of the Ogura Hyakunin Isshu—what Hikaru no Go did for the game of Go in Japan. Centered on a schoolgirl who learns the game for herself while exploring new friendships, it's won critical as well as popular support.
Where to watch: Crunchyroll
 
Part Five: Love Stories
Romance and Dating
If you like Ouran High School Host Club, Love Hina, or Tenchi Muyo, then you should try:
Featuring a gamer boy who has to put his online swag to use in real life, this show affectionately parodies everything from dating sims to otaku.
Where to watch: Crunchyroll
Hayate no Goutoku (Hayate the Combat Butler)
It's a warm-hearted comedy about poor little rich girls, self-made families, and high school relationships.
Where to watch: Crunchyroll
This lighthearted romantic comedy is an affectionate homage to love at first sight, freaks and geeks, and opposites who can't help but attract.
Where to watch: Crunchyroll
Harem Anime or Ecchi (sexual innuendo)
Can't get enough of the naughty stuff like Daphne in the Brilliant Blue or Oreima? Try these:
This anime, whose title translates to "Girls and Tanks," is literally just girls and tanks.
Where to watch: Crunchyroll
While we could have put this under the "dark fantasy," the blatant emphasis on female nudity lands this one squarely in the ecchi category.
Where to watch: Crunchyroll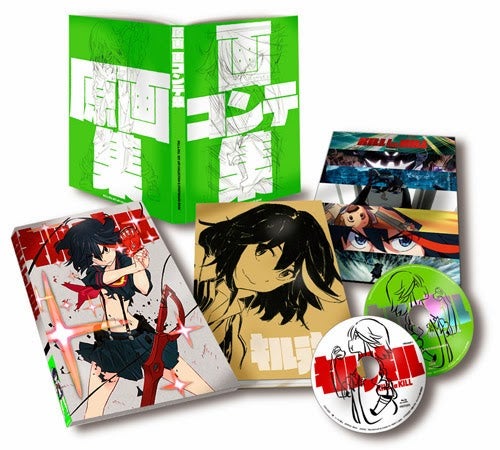 Photo via orendsrange.com
Yaoi / Boys Love
If you like Loveless, Gravitation, Viewfinder, or Junjou Romantica, then you should try:
If you're a fan of Junjou Romantica, you'll notice a big similarity because the manga author, Shungiku Nakamura, and the animation studio have reunited for this sweet love song to, well, romance tropes. All the elements of classic romantic comedies are on display here, and World's Greatest First Love has so far proven a great gateway drug to yaoi of all sorts.
Where to watch: Crunchyroll
Blending sci-fi with a coming-of-age story of loyalty and friendship, No. 6 places a burgeoning love story against a sparkling but dysfunctional setting reminiscent of the Hunger Games.  With only 11 episodes, this series is a biting dystopia featuring two main characters who have all the hallmarks of an epic male/male romance.
Where to watch: Crunchyroll
Do you have any other recommendations for us? Let us know in comments or on Facebook or Tumblr!
Illustration based on Steins;Gate via dmdsily/Flickr; CC BY-ND-2.0