Tom Hardy is starring in Sony's Venom movie, and with any luck, it'll be very weird. Venom is a long-running Spider-Man antagonist, making his live-action debut in Spider-Man 3. This reboot will be the first spinoff in Sony's new Spider-Man universe, boasting a surprisingly respectable cast.
The second Venom trailer focuses on exactly what fans wanted: the Venom symbiote itself.
Along with Eddie Brock's transformation, we get a better look at Riz Ahmed being charismatic and evil while experimenting on the symbiote. Venom's slimy CGI body and creepy voice are almost enough to distract us from the fact that Tom Hardy is doing one of his famous Tom Hardy Accents, the origins of which are impossible to guess.
Here's everything we know so far, including a quick guide to who (or what) Venom actually is.
Who is Venom?
Venom is a symbiotic lifeform that bonds with the body and mind of his host. Marvel introduced him as an experimental spider-suit, joining with Peter Parker and giving him a convenient set of extra powers. Peter gradually realized that the "suit" was having a damaging effect, and after escaping its clutches, Venom moved on to bond with Eddie Brock, the character played by Topher Grace in Spider-Man 3.
Venom's role is somewhere between a villain and a disease, offering a unique opportunity for horror-influenced storytelling. A Venom movie could use body horror like The Fly, or focus on the psychological aspects of hosting an invasive alien consciousness. Marvel's solo Venom comic explores the complex and codependent relationship between Eddie Brock and his symbiotic partner, and the movie will probably do something similar.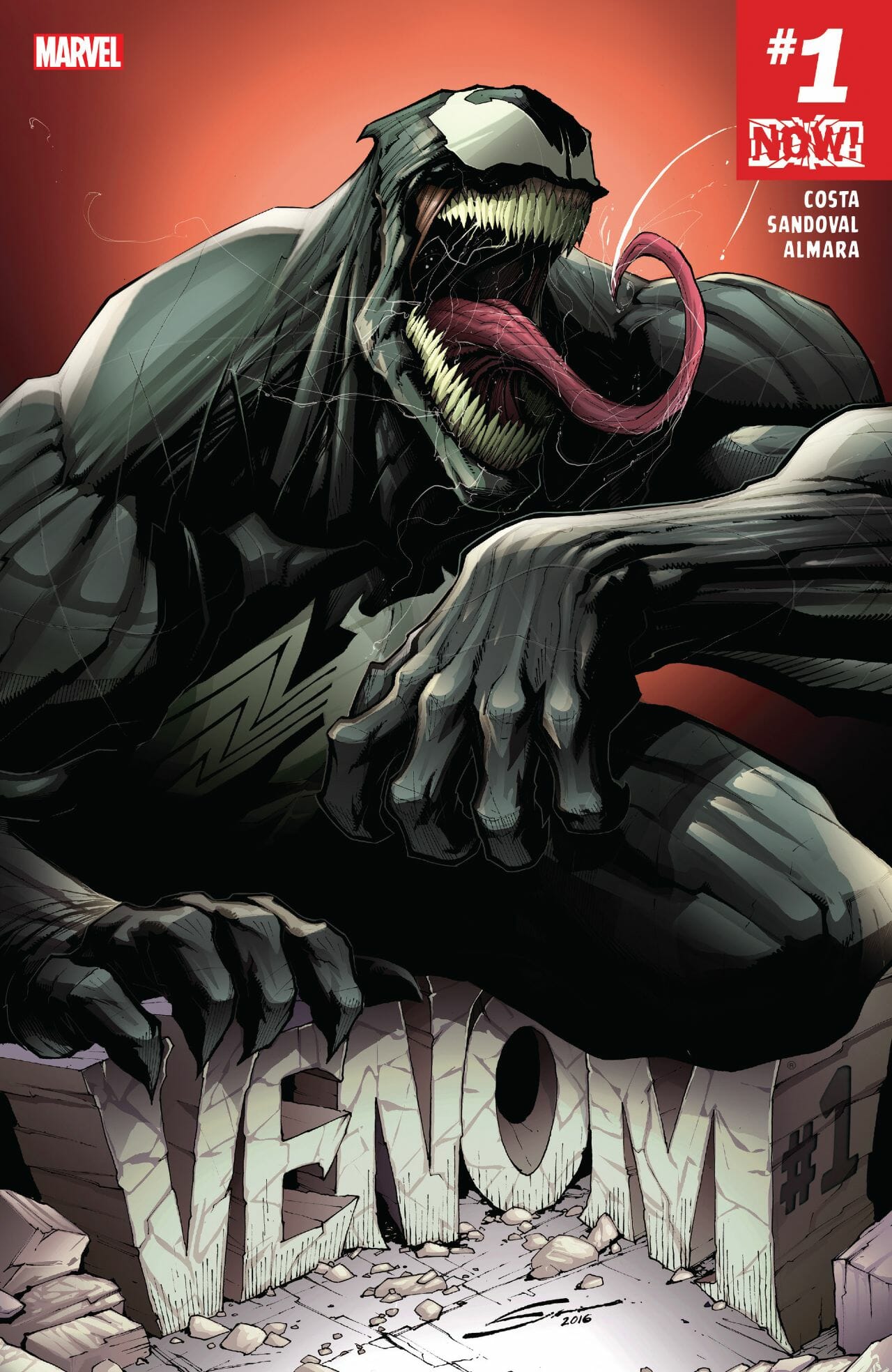 Before he joined forces with Venom, Eddie Brock was a journalist. In the first official photo from the movie, we see Tom Hardy holding a reporter's notebook with questions about a pharmaceutical company called the Life Foundation.
READ MORE:

Venom movie cast
Tom Hardy stars as Eddie Brock and Venom, wrestling with literal and figurative inner demons. Michelle Williams will co-star in a rare non-indie role, playing Eddie Brock's ex-wife, Ann Weying, a lawyer. Sony is keeping a lid on further information about the characters, with Hardy only sharing photos out of costume.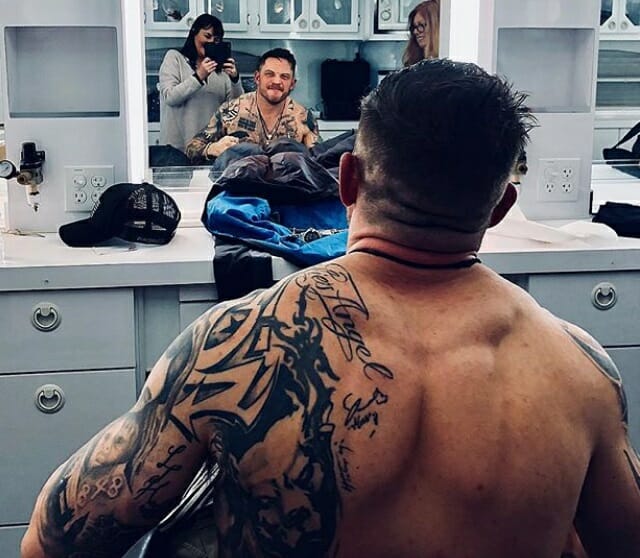 The supporting cast is similarly exciting, including Woody Harrelson and Jenny Slate in undisclosed roles, and Riz Ahmed playing Dr. Carlton Drake, head of the Life Foundation. The film is directed by Ruben Fleischer (Zombieland, 30 Minutes or Less), with a screenplay by Scott Rosenberg (Jumanji: Welcome to the Jungle), Jeff Pinkner (The Amazing Spider-Man 2) and Kelly Marcel (Fifty Shades of Grey).
At San Diego Comic-Con, Fleischer confirmed that Venom will go head-to-head with another symbiote named Riot, though it's unclear who will play the villain. He also hinted at more characters who have yet to be revealed, saying, "We are planning a big world with this Venom story."
Tom Holland is rumored to have a cameo as Spider-Man, although that hasn't officially been confirmed by Sony. If you're wondering whether that means Venom is part of the MCU… keep wondering, because Disney and Sony aren't sure themselves.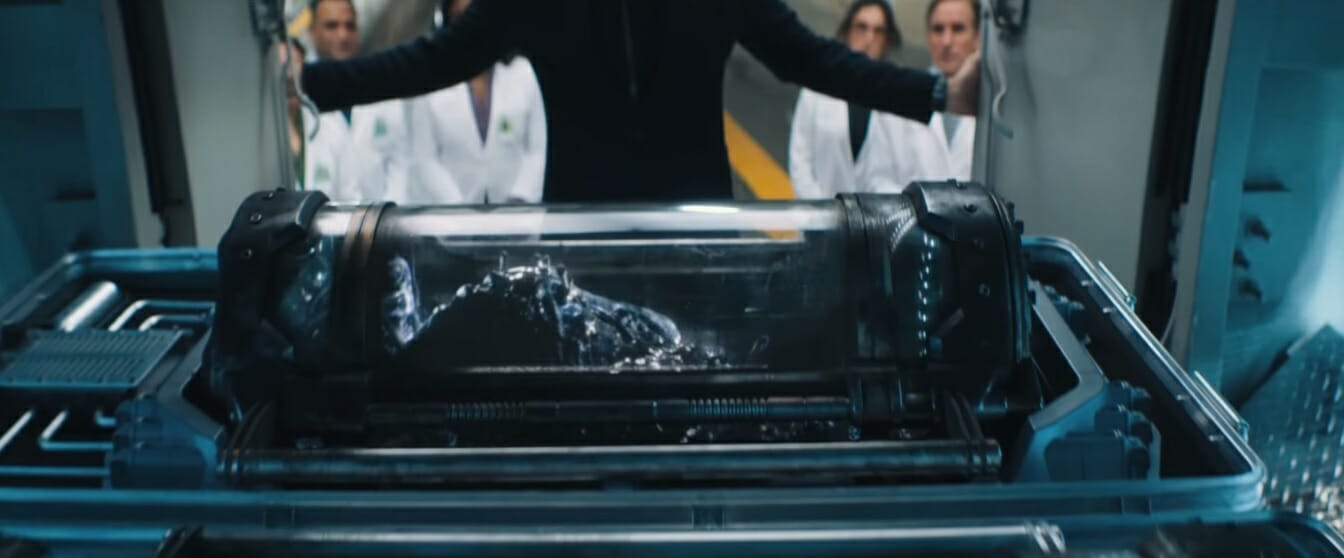 Venom movie news
In Sony's first interview from the Venom set, director Ruben Fleischer shared a few hints including the fact the story involves Seattle (Eddie Brock's hometown) and is based on the comics Lethal Protector and Planet of the Symbiotes.
On Feb. 7, the first poster for the Venom was revealed. The tweet from Sony Pictures was captioned "Tomorrow," teasing the release of a trailer. It's featured below.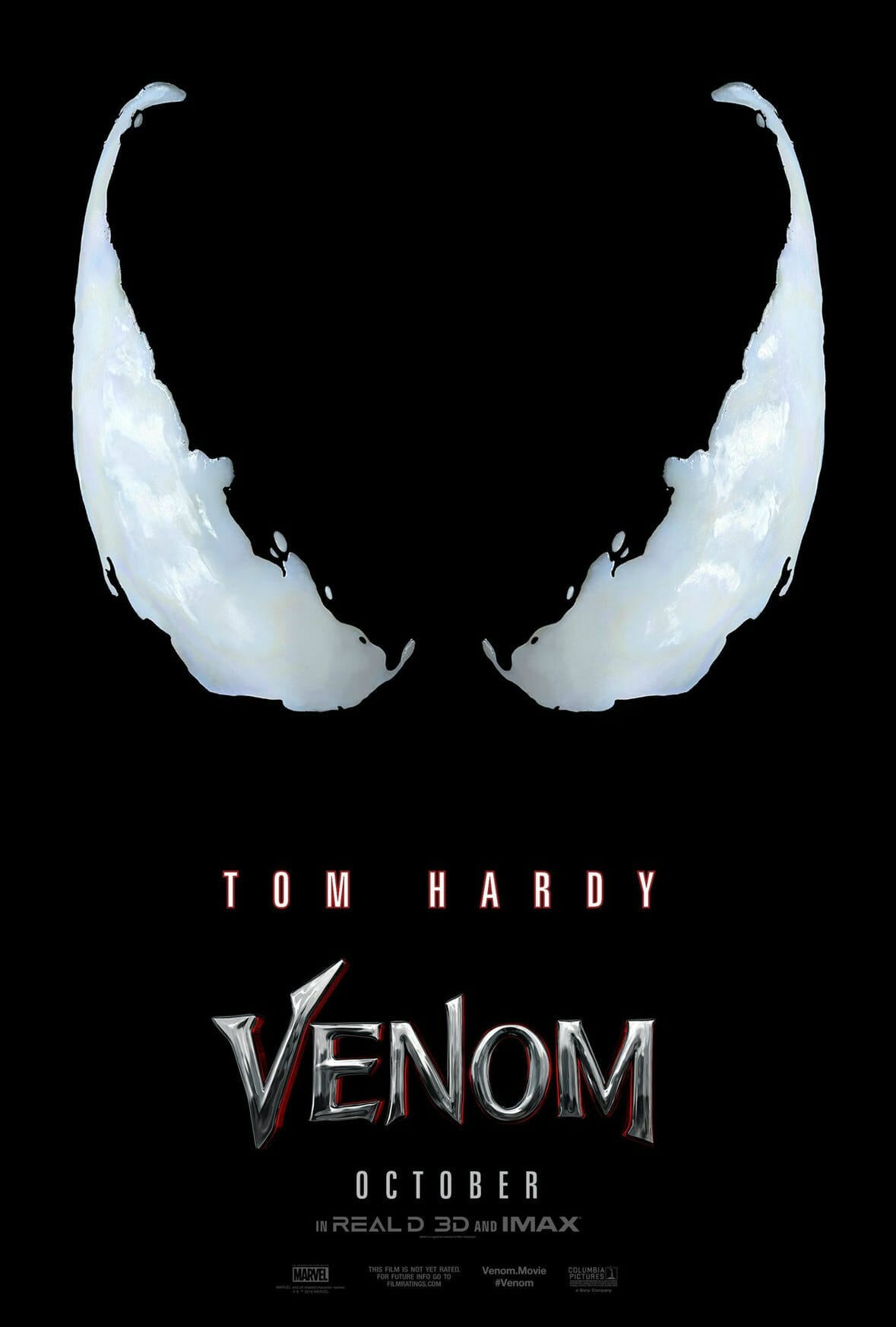 According to a report in Variety, Venom will have a PG-13 rating. That's usually par for the course with superhero movies, but since Venom's trailers emphasized the film's horror influences, many fans hoped it would be the first R-rated Spider-Man spinoff. Alas, that probably won't happen.
Sony (unsurprisingly) wants to make the film available to as wide an audience as possible, and a PG-13 rating will make the title character more accessible to potential Venom/Spidey crossovers in the future.
Eminem has recorded a track for the Venom soundtrack, which somehow feels like a very appropriate choice. You can listen to the first clip on his Twitter feed.
.@VenomMovie pic.twitter.com/TBPdhaf2WR

— Marshall Mathers (@Eminem) August 30, 2018
Venom movie trailer
The first trailer marks Venom out as a tense thriller, with an ominous voiceover from Eddie Brock. It looks like his origin story may involve a motorbike accident, showing Eddie in hospital, intercut with a scene that could be a spaceship crash for the alien Venom symbiote. While we don't get to see Venom in his most famous incarnation, there's a brief glimpse of the symbiote in some kind of tank, captured by the Life Foundation.
Most importantly, we hear Tom Hardy's latest movie accent. He is, as ever, extremely Tom Hardy.
The first official Venom trailer reveals the symbiote itself, and boy is it creepy. Finally, some confirmation that this isn't just a movie about some normal human dude named Eddie Brock! This trailer is packed with Eddie and the symbiote using their powers, along with a classic staple of the superhero genre: dubiously plausible journalism.
READ MORE:
Venom movie release date
Venom comes out on Oct. 5, 2018.