Rick and Morty may not be the first animated series designed for older audiences, but it's blown up so much that if we can't have more episodes right away, we need other TV shows like Rick and Morty to fill that void.
The Adult Swim series from Dan Harmon and Justin Roiland (the latter who voices the show's two titular characters) once held cult status among fans. But it's now a cultural fixture in its own right. After all, what other show could bring a giant corporation to its knees and get it to re-release a nearly 20-year-old novelty sauce? While the show often made headlines for its sometimes toxic fandom, it's both a hit with critics and audiences alike. (Even Peter Dinklage is a fan.)
We're guaranteed another 70 episodes from Harmon and Roiland thanks to a massive deal they signed with Adult Swim in May 2019, although we have no idea when we'll be able to watch Rick and Morty season 4. But for now, there are more than enough shows around that tap into Rick and Morty's sciencey weirdness, multiverses and mysteries, crude comedy, and existential crises.
The best TV shows like Rick and Morty
1) Futurama
Seasons available: 10
Status: Complete
Streaming: Hulu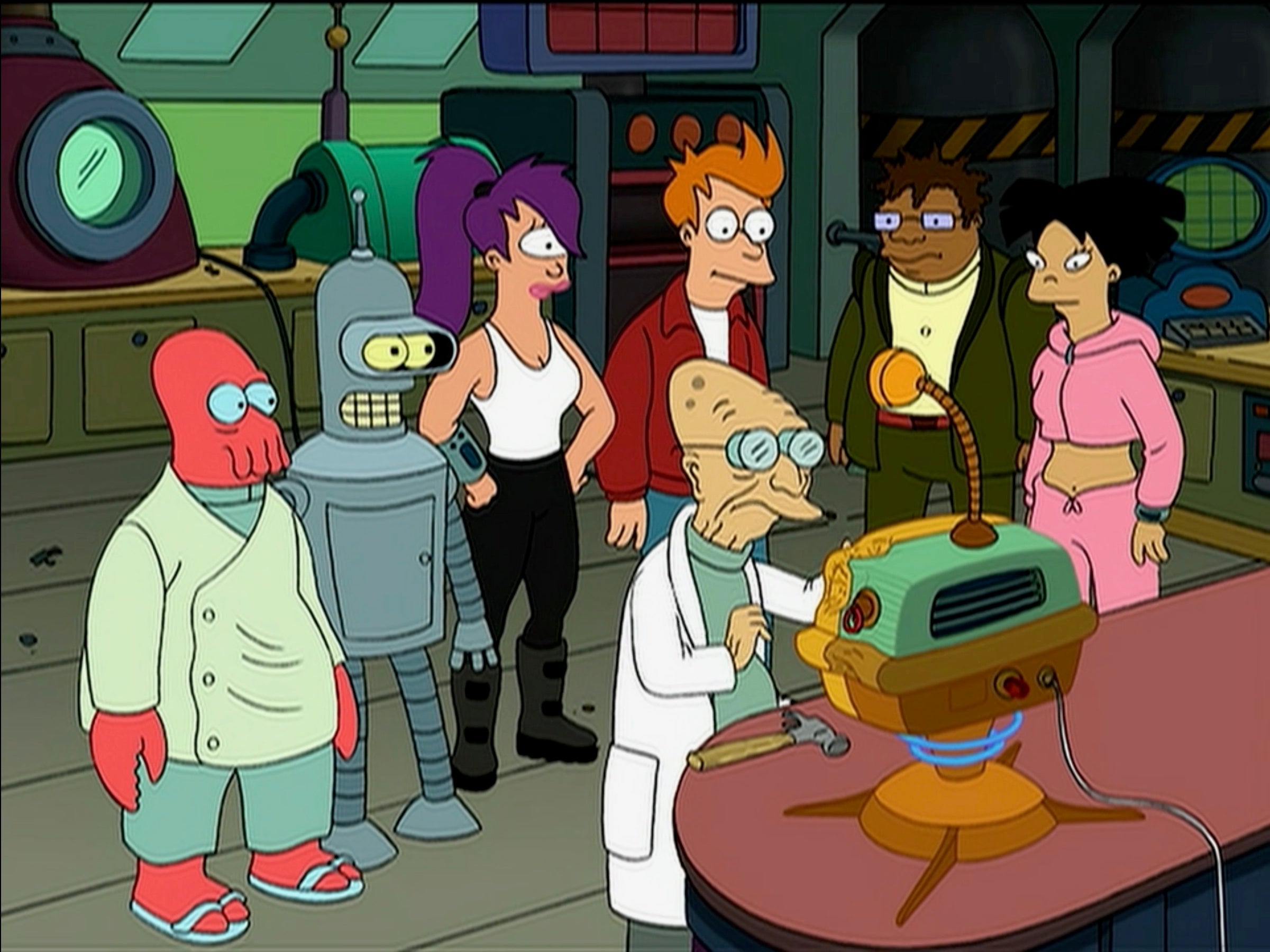 Matt Groening's name will always be synonymous with The Simpsons, but his follow-up series, Futurama, is just as worth celebrating. It's essentially a workplace comedy transplanted into the 31st century with robots, aliens, and a pizza delivery man who's cryogenically frozen in time. With ventures through space, time, other dimensions, and within themselves, it's not only funny, but it also packs an emotional and existential punch far more often than you'd expect. For a prime example (and, fair warning, plenty of tears), look no further than season 4's "Jurassic Bark."
READ MORE:
2) Gravity Falls
Seasons available: 2
Status: Complete
Streaming: Hulu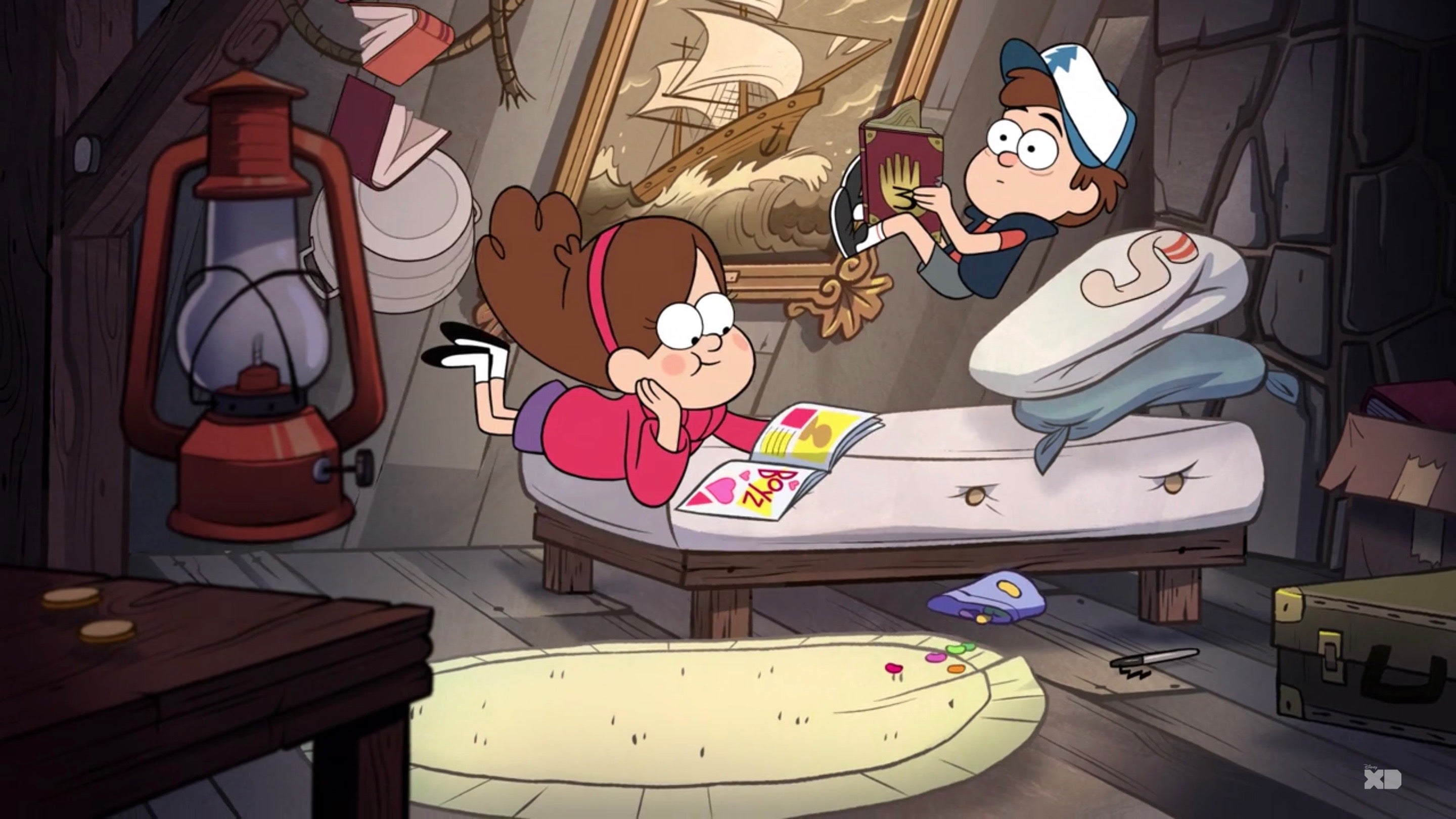 Disney's cult series followed two 12-year-old siblings spend a summer at their great-uncle's tourist-trap house home in a small Oregon town where things got weird pretty quickly. Thanks to the supernatural and paranormal friendly premise and the mysteries embedded into the very fabric of Gravity Falls, the show quickly reached an audience beyond its main demographic. But even as more adults watched it, creator Alex Hirsch never treated the children who the show was for with condescension, and a post-finale scavenger hunt for the Bill Cipher brought fans from all over the world together to locate a statue seen in the show.
Gravity Falls already has some connections with Rick and Morty. Not only have Hirsch and Roiland voiced characters in each other's shows, but there are also a couple of well-placed Easter eggs that place Gravity Falls and Rick and Morty in different dimensions of the same multiverse.
READ MORE:
Seasons available: 5
Status: Ongoing; season 5 premiered on Netflix Sept. 14, 2018
Streaming: Netflix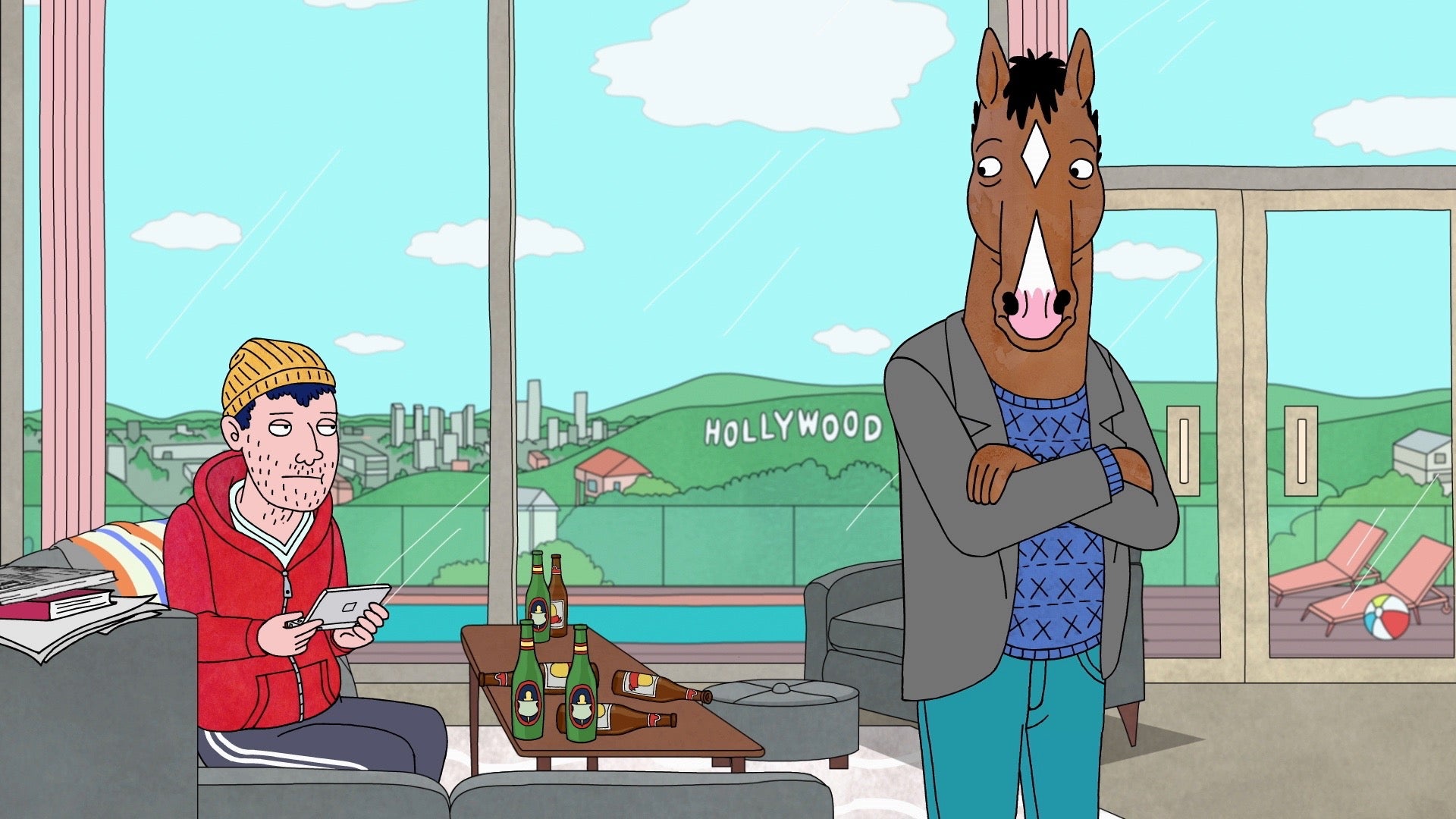 In BoJack Horseman, a washed-up former sitcom star is looking to get back into the spotlight with a tell-all book. Over the course of several seasons, the show has grown beyond its premise and showcased its depth, tackling everything from depression and addiction to BoJack's path of self-destruction and even Hollywood's over-willingness to forgive its bad men. But between episodes like season 3's mostly silent "Fish Out of Water" and season 5's "Free Churro," which features a 25-minute eulogy at a funeral, it's also changing what kinds of stories it can tell and how to tell them.
READ MORE:
4) Adventure Time
Seasons available: 9
Status: Complete
Streaming: Hulu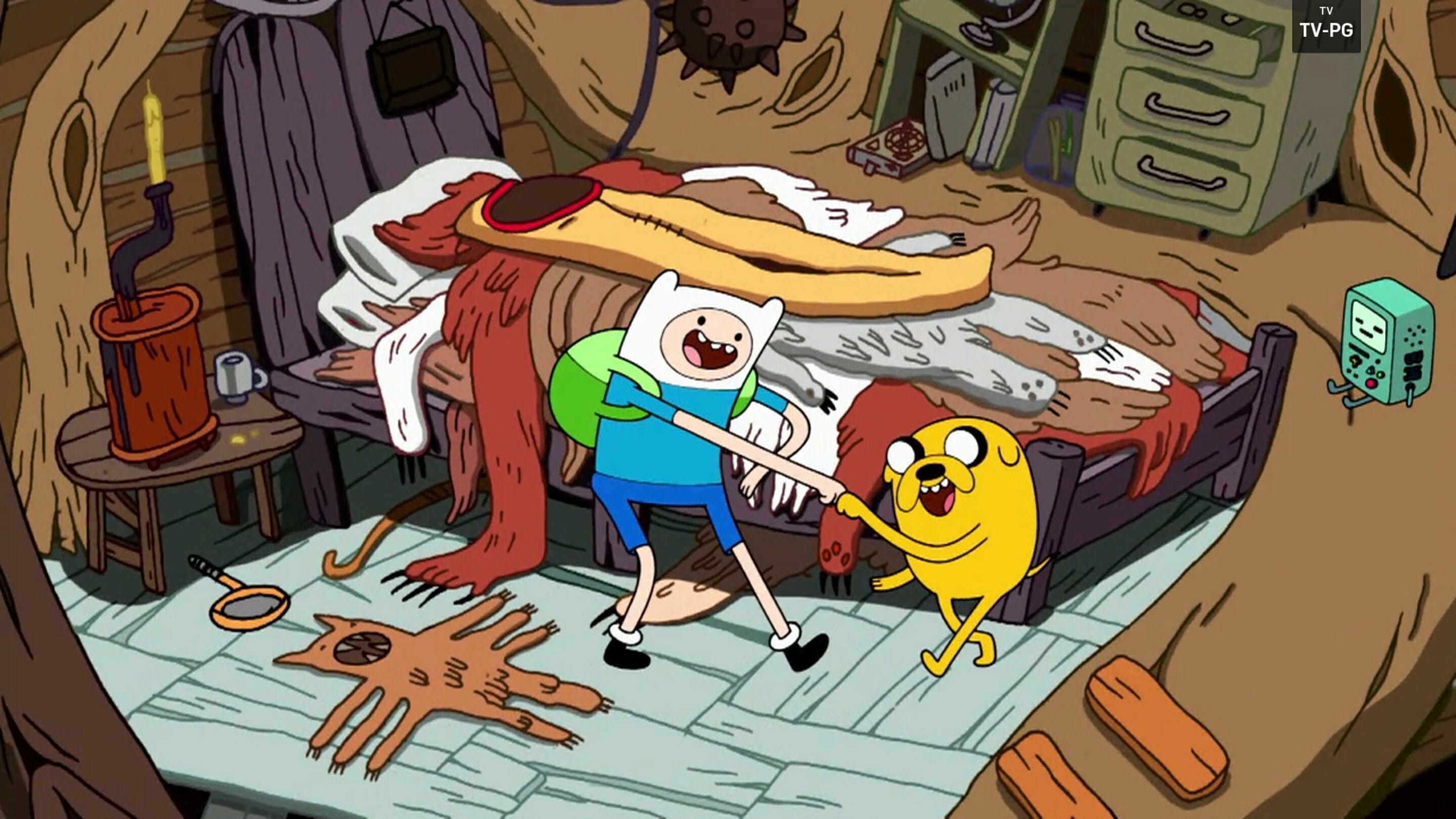 Throughout Adventure Time's nine-season run, Jake the Dog and Finn the Human went on plenty of adventures in the post-apocalyptic Land of Ooo, but don't the colorful backdrop fool you. Beneath the surface, Adventure Time has a story with plenty of depth, darkness, and a supporting cast that's just as much worth rooting for. But it also can get quite silly, whether it's in Jake's shape-shifting sight gags or a song all about bacon pancakes.
5) It's Always Sunny in Philadelphia
Seasons available: 12
Status: Ongoing; season 13 premiered on FXX Sept. 5, 2018
Streaming: Hulu; FX+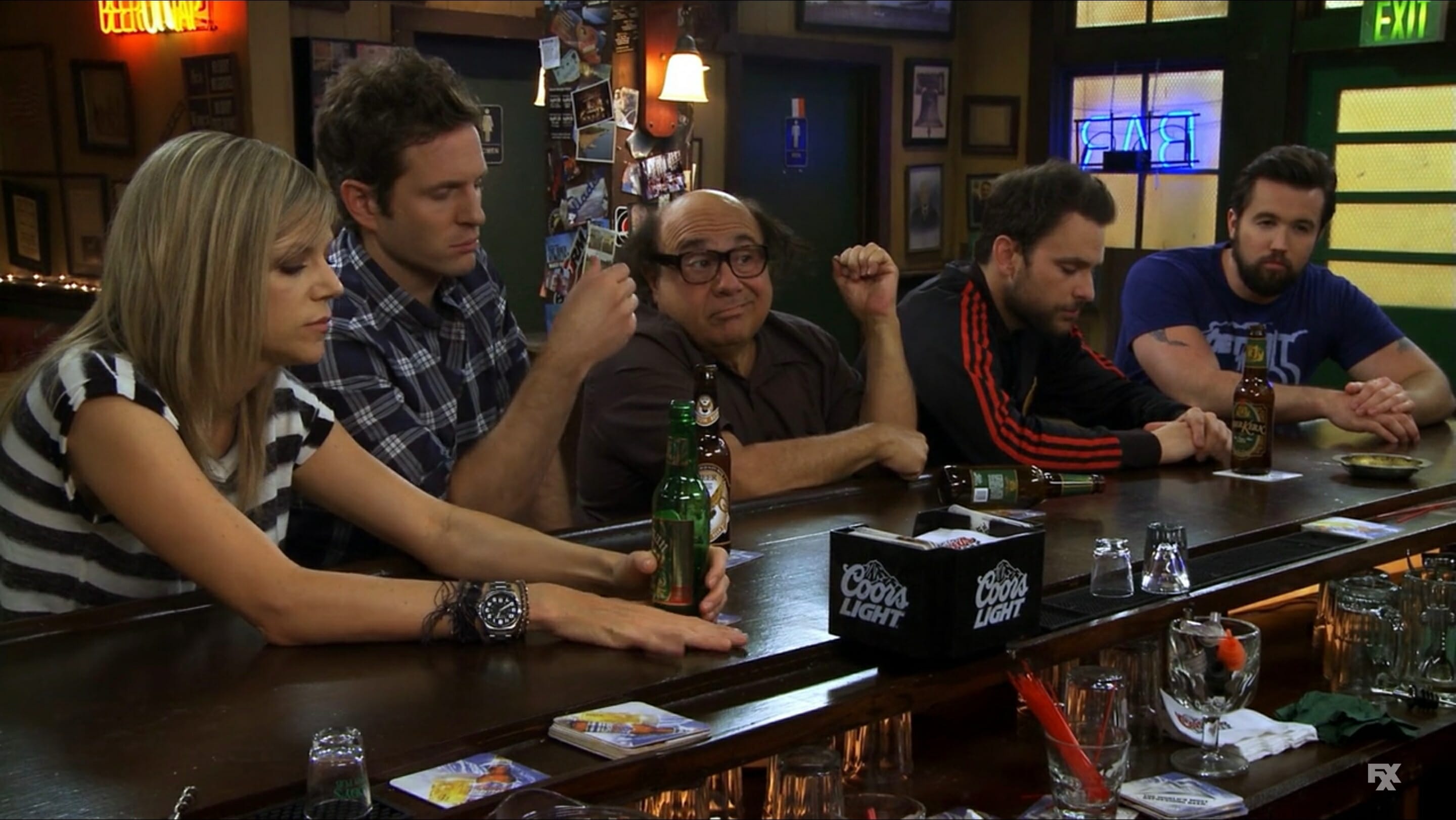 The Gang—the five people at the center of It's Always Sunny in Philadelphia—are all terrible people who get themselves into a lot of questionable situations through every fault of their own, and the show never pretends otherwise. Like Rick Sanchez, you probably wouldn't want to hang out with them in real life or at the pub they own, but they're entertaining as hell to watch in action. And with 13 seasons and at least one more on the way, they'll get into even more shenanigans.
READ MORE:
6) Home Movies
Seasons available: 4
Status: Complete
Streaming: Adult Swim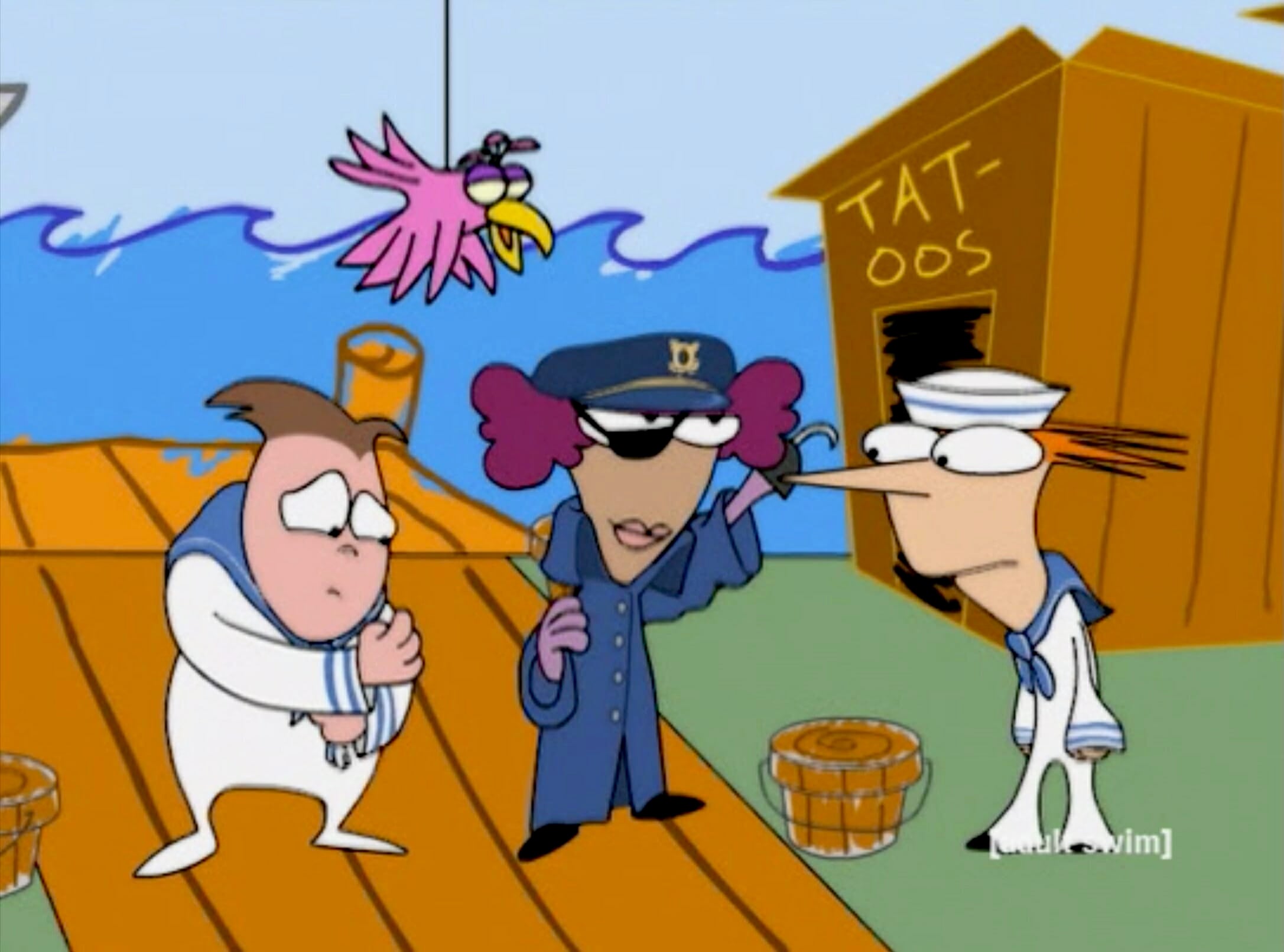 Home Movies, which followed an 8-year-old boy who made home movies with his two friends, helped pave the way for Rick and Morty, literally. It was one of Adult Swim's first TV shows—saved from cancellation by the Cartoon Network subset after being canceled by UPN—and helped set the tone for an animated arena where Rick and Morty would thrive. Created by Brendon Small and Loren Bouchard (who would later create Bob's Burgers), it gave us a show that often went beyond the slapstick.
READ MORE:
7) Community
Seasons available: 6
Status: Complete
Streaming: Hulu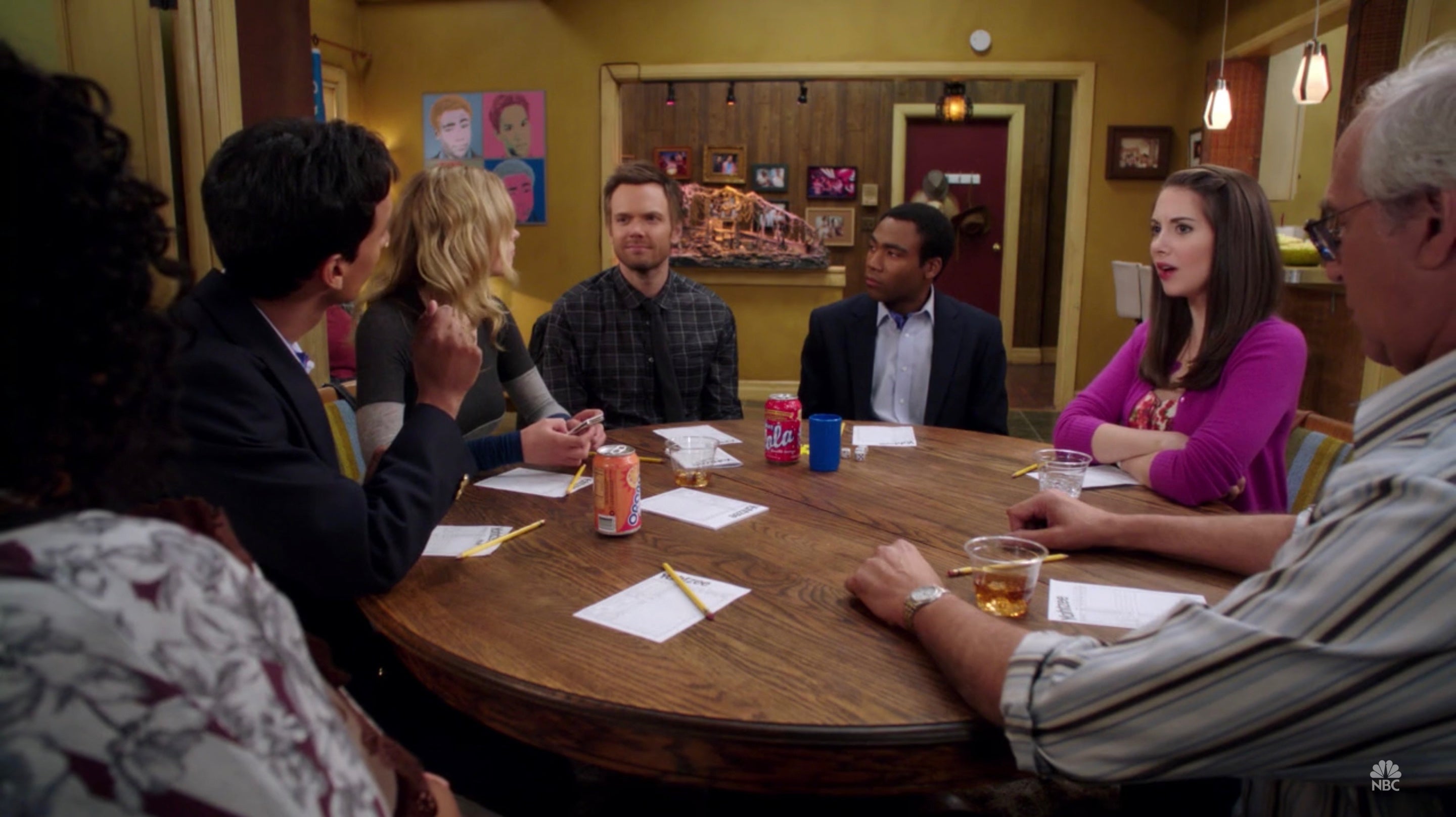 Not all of Community has aged well—and Harmon has since admitted to abusing his power as a showrunner to sexually harass one of his writers on the show. But at its peak, Community embraced its own weirdness as it brought together an unlikely group of classmates turned friends at a local community college. With unlikely staying power in our pop culture collective long after it ended, it juggled multiverses, campus-wide paintball fights, Dungeons and Dragons, self-referential bottle episodes, and a Pulp Fiction gag that turned into an unexpected but heartfelt My Dinner With Andre homage with ease.
READ MORE:
8) Big Mouth
Seasons available: 2
Status: Ongoing; season 2 premiered on Netflix Oct. 5, 2018
Streaming: Netflix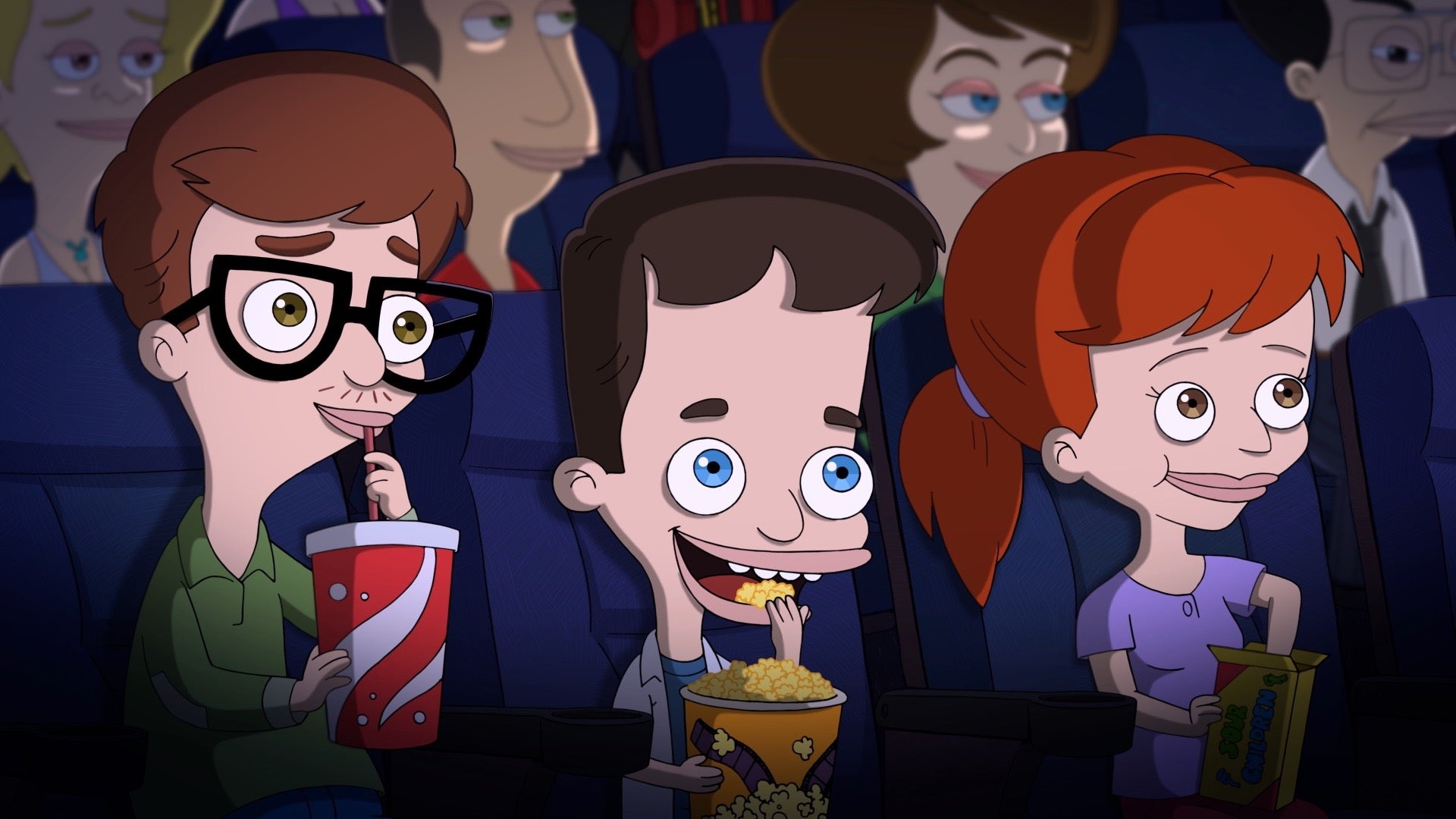 Puberty isn't always pretty, and Netflix's Big Mouth—which stars an all-star voice cast including co-creator Nick Kroll, John Mulaney, Jason Mantzoukas, Maya Rudolph, and Jenny Slate—never shies away from any of it. It's filthy and features plenty of gags like hormone monsters and a Bachelorette-style reality show about contraception, but at its heart, it never feels like it's mocking.
9) Invader Zim
Seasons available: 3
Status: Complete
Streaming: Hulu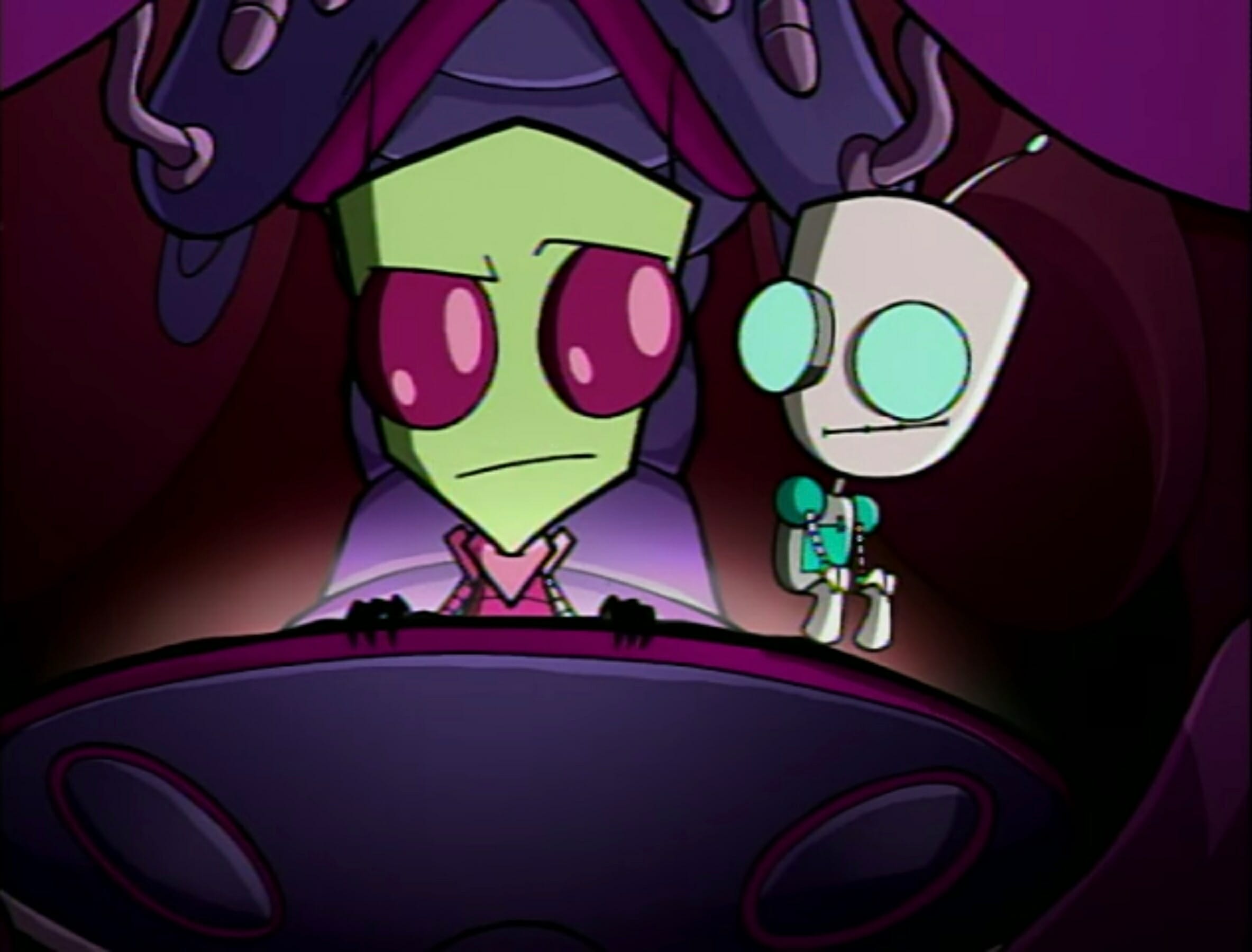 The titular Zim spends much of the series with one goal: to invade and enslave everyone on Earth on behalf of the Irken Empire. But while he manages to disguise himself as a young kid, he and his robot GIR can never quite get the hang of it, providing plenty of hijinks along the way.
10) Archer
Seasons available: 8 on Hulu; 9 on FX+
Status: Ongoing; season 10 premieres on FXX in 2019
Streaming: Hulu; FX+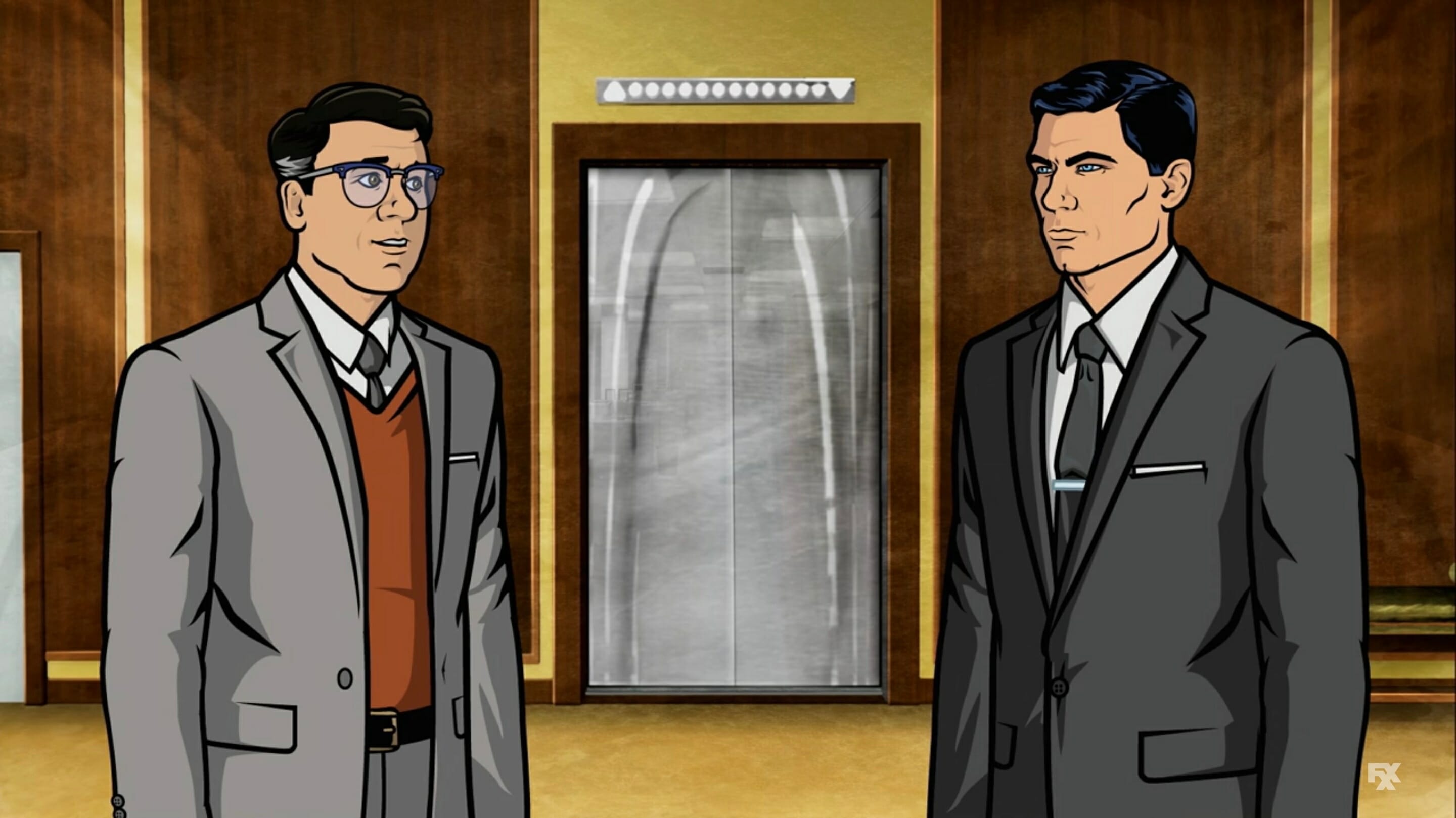 Archer leans in on its absurdity, and while the first few seasons took place within a spy agency, the show has continued to reinvent itself after every season. You can put the characters in the jungle, on a tropical island, a Hollywood noir, and even in space, but no matter what environment they're in, you can always count on that motley crew to be at each other's throats.
---
16 'Rick and Morty' Quotes That Will Blow Your Mind and Crush Your Soul
---