If you thought the Internet had done it all fanfiction-wise, then you thought wrong. Turns out people on Tumblr are shipping (that is, writing romantic fanfiction about) two restaurants together. Enter the eternal love between LongHorn Steakhouse and Denny's.
Sanctioned by the official Tumblr of LongHorn Steakhouse, which is run by an anonymous employee, the ship dubbed "Denhouse" usually paints Denny's as Denny, a cute young girl, and LongHorn Steakhouse as LongHorn, a dark-haired boy sometimes with horns on his head.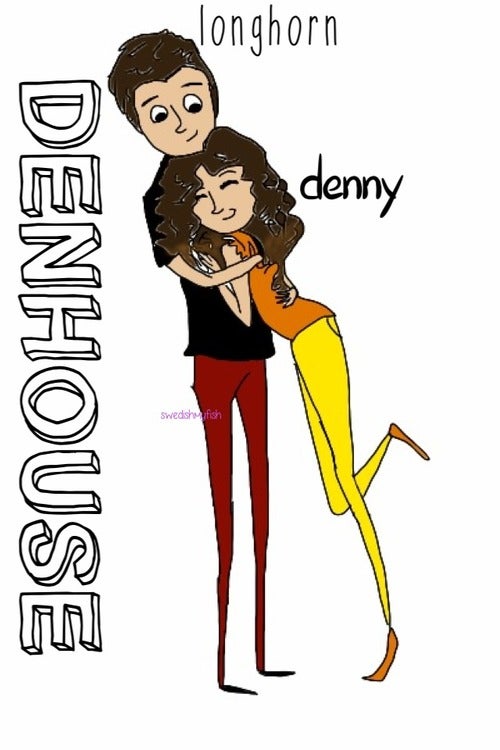 "Denhouse" was born when LongHorn Steakhouse began posting on Tumblr, and whenever the employee was propositioned, they'd reply jokingly, "Sorry, I love Denny's." In the site's FAQ section, the employee says:
It became a thing and now I have a tag for fanfictions submitted and drawings! We love seeing you guys get creative and telling us your fantasies! Sounds creepy? Oh well.

[I] recieved permission from my boss to do this. It brings in extra publicity, and it also humors you guys. So why not?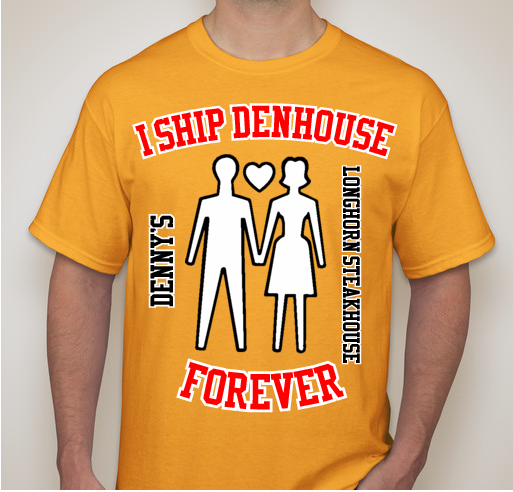 Photo via xdeadkid.tumblr.com
"Senpai," according to Urban Dictionary: someone who will never notice you. This is on LongHorn Steakhouse's Tumblr.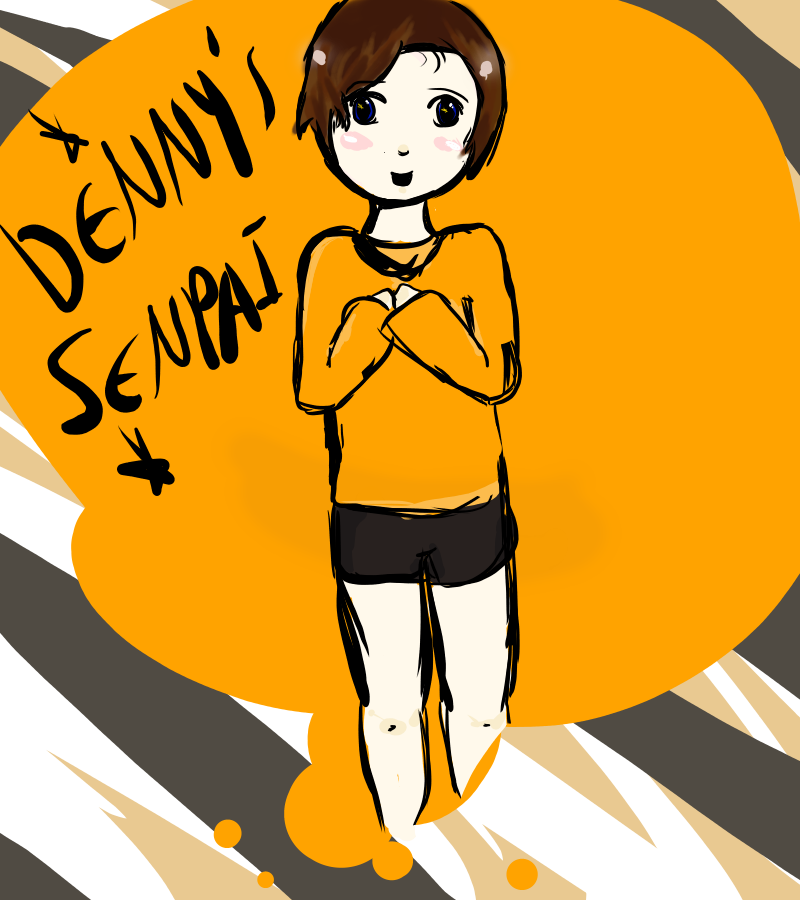 Rule 34 of the Internet states that if it exists, there is porn of it. But a little bit of slashfic doesn't bother LongHorn Steakhouse, which is reveling in the attention. LongHorn's Tumblr answers questions about being in love with Denny's and actively encourages the fandom. Since then, the ship has taken off, spawning T-shirts, the above fanart, and more and most importantly, fanfiction—sometimes where the restaurants are anthropomorphized, and sometimes where they remain restaurants that can talk.
For example, this piece titled "Across the Road":
LongHorn knew she had to talk to the feminine restaurant across the road, but what would she say? She didn't even know what the young diner served; she could ask about the customers Denny enjoyed, but where would that get her? How would she word that without sounding like The Macaroni Grill?
As the number of days grew without LongHorn communicating with her far-off love, a dark feeling settled in the depths of her freezers. Her lights didn't shine as brightly anymore, her ovens didn't burn as hot. When LongHorn saw her first infatuation spending too much time with Jack in the Box, her lights flared off in the middle of dinner hour. She had tens of screaming humans, but she couldn't find it in her to care. All LongHorn could care about was her beloved Denny.
Or this one:
"Thanks for walking with me," she said, hands clasped in front of her. The bashful way she tilted her head to the side, the way she looked up at him through her lashes – he couldn't help himself.
"You're beautiful," he whispered. With a sudden realization that he'd said that out loud, he spun on his heel, about to make off like a steer that'd just been branded.
"LongHorn!" Denny gasped, taking off after him. She caught him by the shoulder and they stood in silence for a second as the moment washed over them.
"Thank you," she repeated, firm resolve in her stature.
LongHorn sighed. "I'm sorry," he said, turning around. "I didn't mean to say that – I mean! I mean you're very beautiful, yes, of course. But I didn't mean to come off like that shady character before, you know. That IHOP guy. Gross."
It's a beautiful fictional relationship between two chain restaurants that people on the Internet are now emotionally invested in.
But how does Denny's feel about all this?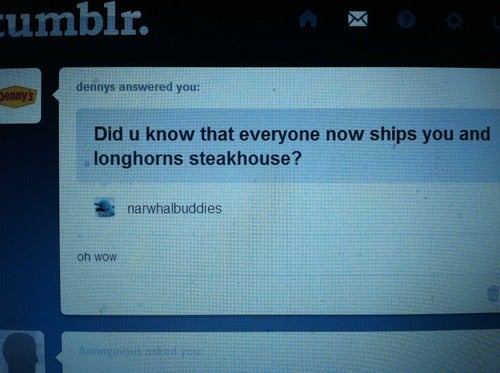 Oh wow, indeed. Amber Gordon, who runs the @dennysdiner Twitter account and Denny's Tumblr, elaborated for us:
Yeah they're awesome! I didn't understand it at first (shipping, OTP, OT3) but my good friend @alucci who is an avid 1D fan explained everything and I finally understood. I love reading the fan fic users send to us, it's so much fun!
H/T Andréa Lopez | Photo via Tumblr