The world's first officially licensed My Neighbor Totoro-themed restaurant, May's Garden House, is scheduled to open late this month. It will feature cat spirit-themed dishes and decorations from the Studio Ghibli animated film.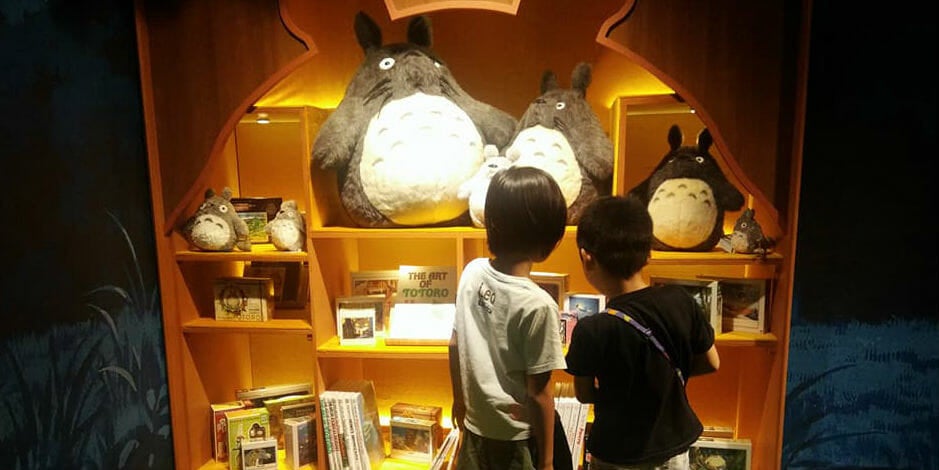 Located in Bangkok, May's Garden House opened up back in April for select customers to test the menu. By the time the restaurant conducts its grand opening in late May, a number of attractions in and around the restaurant should also be completed, including a children's playground, an orchid glasshouse, and a library.
Visitors will be greeted by a 9-foot Totoro figure as they enter, plus a number of stained glass window panes depicting the titular Totoro and his forest spirit friends. The woodwork and relaxing vibe of the restaurant seem designed to evoke the same sense of countryside charm that the two young protagonists of My Neighbor Totoro experience when they move into a small, rural home with their father.
https://www.instagram.com/p/Biie8VxgVNo/?taken-by=maysgardenhouse
According to Sora News, Studio Ghibli producer and former President Toshio Suzuki was inspired to create the restaurant after learning the plight of an old acquaintance. On one of his trips to Thailand, Suzuki fell in love with the chicken wings made by a half-Thai, half-Japanese woman nicknamed "May" which is similar to the name of My Neighbor Totoro protagonist Mei.
A single mother providing for her children, May later informed Suzuki that her food business was going to be shut down due to a lack of customers. Suzuki took her story as inspiration for the May's Garden House Restaurant and designed the Bangkok café so city-dwellers could get the rural charm of May's original food stall.
https://www.instagram.com/p/BigeP-4gESN/?taken-by=maysgardenhouse
Suzuki also had new mascots designed for the restaurant. Colko and Peeko are two tropical birds that look like they'd fit in just about any Studio Ghibli film.
As for the food, Italian owner-chef Federico Colpi is helming the menu. Dining options include mini-Totoro steamed buns in caramel sauce, bowls of noodles and rice, and of course, chicken wings. Hopefully, those dust mites from Spirited Away are up to health code.
Check out pictures of May's Garden House Restaurant from its Instagram account:
https://www.instagram.com/p/BigeEpIAmTI/?taken-by=maysgardenhouse
https://www.instagram.com/p/BigdA-cgBrb/?taken-by=maysgardenhouse
https://www.instagram.com/p/BigcLjmAbrI/?taken-by=maysgardenhouse
https://www.instagram.com/p/Bio9k0HAFfa/?taken-by=maysgardenhouse
https://www.instagram.com/p/BigdZQvgaPM/?taken-by=maysgardenhouse
READ MORE:
H/T Kotaku