?Tumblr heartthrob and ascendant geek Tom Hiddleston has joined the cast of Skull Island, the upcoming King Kong origins story from Legendary Pictures. Here's why we think it's awesome that the Avengers star is attached to the cast of the new film.
For starters, we're pretty sure Tom Hiddleston, who is such a fanboy the studio probably had to contractually sever him from his Loki costume, wouldn't have signed up for this African safari unless he was really excited about it. 
For another thing, the era of the giant creature movie revival is clearly upon us. If Godzilla had his go-round at the box office, why shouldn't King Kong have his?
This teaser trailer released at Comic-Con has King Kong and dinosaurs in it. It also has this thing: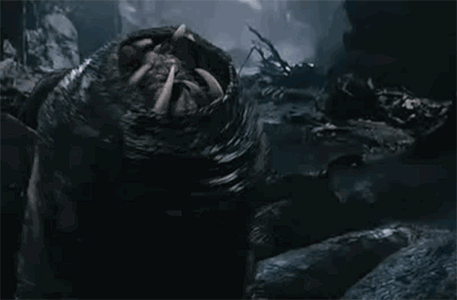 So now we have: King Kong! Dinosaurs! Shakespearean Norse god Tom Hiddleston! How did they all get on Skull Island together? Is Skull Island a kind of tropical Jurassic Park, or is Tom Hiddleston a man out of time? Perhaps he's playing a pre-historic cave man, which means the other costar will be Tom Hiddleston's loin cloth? If he's a prehistoric cave man in the Congo, why is he white? So many questions!
Legendary has announced that newcomer Jordan Vogt-Roberts, whose indie Kings of Summer was nominated for a Grand Jury prize at last year's Sundance, will direct the film. Prior to this announcement, Attack the Block's director Joe Cornish was briefly attached to the project. Cornish's cult hit is a subversive, edgy take on sci-fi tropes told from the perspective of a group of mostly black, low-income teens battling an alien invasion in an untrendy London neighborhood. 
Even though he's moved on, the fact that Legendary wanted Cornish to helm Skull Island gives us hope that they want their origins story to be subversive as well. And given that it's, well, King Kong, it has a lot to subvert.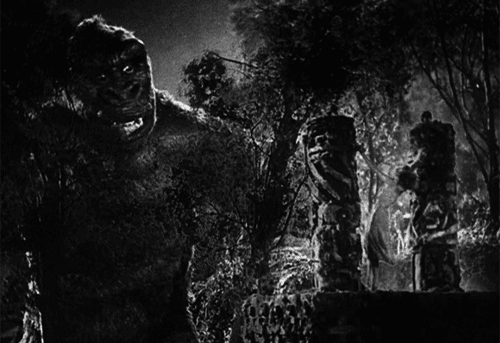 Try watching the trailer and imagining Hiddleston riding one of those dinosaurs while wearing a loin cloth and waving a cave man club. What's not to look forward to?
Screengrab via YouTube