Warning: This article contains spoilers for the latest episode of The Walking Dead, "The Damned."
The all-out war between Rick Grimes' united front and Negan's Saviors continued on Sunday's The Walking Dead, but the return of a character fans haven't seen in years threatens the Group's plan of attack.
Toward the end of a mostly sluggish episode, Rick is caught off-guard after finding an infant girl in a crib near a Savior. The man recognized Rick, but it took Rick a few seconds to remember just why the man looked so familiar.
"Your name is Morales," Rick said slowly. "You were in Atlanta."
"That was a long time ago," Morales responded, quickly dashing hopes of old feelings taking over a newer alliance.
Producer Greg Nicotero teased last week that a character most fans assumed was dead would show up in "The Damned." The Walking Dead went all the way back to the show's first season to find that character.
For fans watching, it was a mix of shock and confusion—some were disappointed that Morales was on the Saviors' side, while other had pretty much forgotten about Morales altogether.
every member of twd fandom when morales showed up #thewalkingdead pic.twitter.com/rN1HlS8c6E

— taci (@twdspunisher) October 30, 2017
WHY DON'T I REMEMBER MORALES WTF #TWD

— Mike- #TeamParvati (@ParvatiAlaina) October 30, 2017
https://twitter.com/dangeroussigh/status/924822256672485376
https://twitter.com/dangeroussigh/status/924822256672485376
Morales came through like.. #twd #thewalkingdead pic.twitter.com/4lWwR1Sa3f

— The Aluminum Sheik (@ElWicho3000) October 30, 2017
https://twitter.com/amjay718/status/924822245666631680
https://twitter.com/TWDBreakingNews/status/924828804454998016
If you don't remember Morales, you're certainly not the only one. (I had to look him up after reading a spoiler about his return a few days prior.)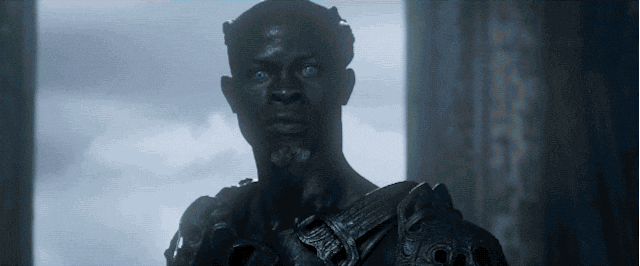 Morales was first introduced in season 1 as part of the initial group of survivors (including included Glenn, Andrea, and T-Dog) Rick encounters while they're gathering supplies in Atlanta. Back at camp, Rick reunites with Lori and Carl while Morales reunites with his wife Miranda and their two children, Eliza and Louis. Morales and his family split off to find family in Birmingham before the Group heads to the CDC in season 1's "Wildfire," and fans haven't seen him since.
Morales' portrayer, Juan Gabriel Pareja, has been hinting at the possibility that we'd see Morales again years before it became a reality. (The most recent tweet came just over two months before Pareja's first episode back aired.)
@glenmazzara Sooo excited to see tonight's epic #thewalkingdead season 2 finale! Wish #Morales was there to help hold down the fort!

— Juan G. Pareja (@JuanGPareja) March 18, 2012
For whatever it's worth, I miss you all too! Remember… somewhere out there, MORALES LIVES! @MILF_Squared @WDFans

— Juan G. Pareja (@JuanGPareja) March 23, 2012
@Peacham21 @Dinelle_Fuller Ha ha, thanks! We'll just have to wait and see…I think that Morales is still out there surviving, staying alive

— Juan G. Pareja (@JuanGPareja) July 12, 2013
@TWDTVSHOW Only @RobertKirkman knows 4 sure, but I think Morales is still alive out there doing whatever it takes to survive #MoralesLIVES

— Juan G. Pareja (@JuanGPareja) October 12, 2013
@Wweguy13 I like to think so… when people die on the show, they aren't shy about it. They die. And Morales didn't, so… #MoralesLIVES

— Juan G. Pareja (@JuanGPareja) October 31, 2013
The only thing that can stop a bad guy w a bat, is a good guy w a bat. #Negan #MoralesLives #BatterUp #tbt #thewalkingdead @ScottMGimple pic.twitter.com/58Ygd1uSUO

— Juan G. Pareja (@JuanGPareja) January 12, 2017
Maybe one day we'll finally find out what happened to #Morales. Meanwhile, I'll b working hard towards next chapter in career. #MoralesLives pic.twitter.com/Qqw2hluAR8

— Juan G. Pareja (@JuanGPareja) August 15, 2017
So where has Morales been? What happened to his family, and are any of them still alive? And how did he end up in Virginia after planning to head west to Birmingham? It's unclear so far, but in a clip from next week's episode Morales explained that the only reason Rick isn't dead is because the Saviors were ordered not to kill him, the Widow (Maggie), or the King (Ezekiel).
For diehard Walking Dead fans, bringing Morales back into the picture ties up a loose end that's been around nearly as long as the series itself. For others, despite how often they may have cited wanting to see Morales return (seriously or not), they didn't actually think it'd happen.
"Literally everyone who predicted [the familiar face Rick would run into] was Morales wasn't actually serious about it," one redditor wrote. "He's always the joke answer." Another person described it as "shit fan service."
And then there's the risk of bringing back a character that the majority of your audience might not recognize for the sake of invoking fan service for a few. It's not the first time a TV show's done it in part for the fan service: Game of Thrones arguably made the same play with Gendry's return, but you could argue that Gendry was around much longer and made a real impression on his show. Early speculation on the familiar character that would reappear suggested it may be more recent characters, perhaps Dwight's wife Sherry or Heath—whose exit was ambiguously written after he was cast on the 24 reboot. Both would've been more familiar to most viewers.
https://twitter.com/tamibellaDDS/status/924827784882675712
However, there could be another reason for Morales' unlikely return. At New York Comic Con, The Walking Dead creator Robert Kirkman told audiences that one character would "go from one show, that I will not name, to another show, that I will not name," referring to AMC's two flagship shows, The Walking Dead and Fear the Walking Dead, the latter of which mostly takes place before the former.
It's possible, as at least one fan theorized weeks before Morales' return was revealed, that characters on Fear the Walking Dead could run into Morales as he headed west. Morales would fit the bill, and he's a minor enough that it wouldn't be as significant of a scheduling conflict (compared to The Walking Dead's stars) for Pareja to appear on both.