You've likely seen a thousand different tattoos. But have you ever seen someone getting a tattoo in slow motion?
After years of curiosity, Smarter Every Day's Destin Sandlin went to a couple of tattoo shops to find out just how tattoos work and see how they look close up and slowed way down. 
With a Phantom Mira camera in hand, he not only gets to fulfill a dream he's had for ages, but he and tattoo artist Leah Farrow explain some of the science of the rotary machine and the needles used to tattoo someone. They also break down some of the stereotypes people have about tattoo artists.
It's incredibly difficult to look away. Really, I've tried.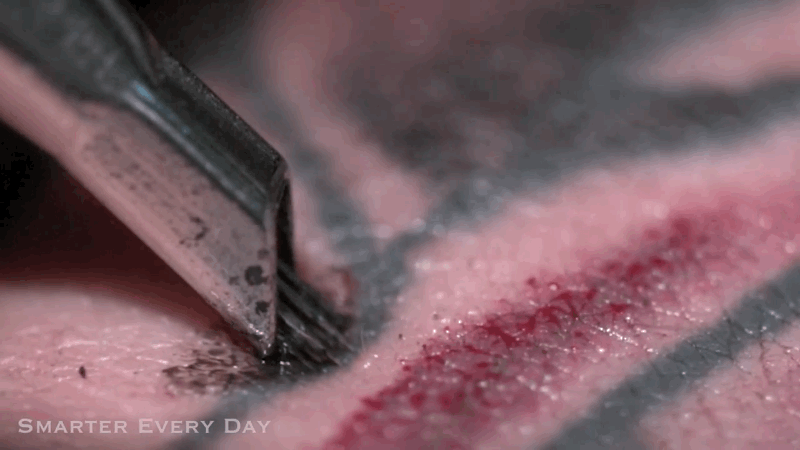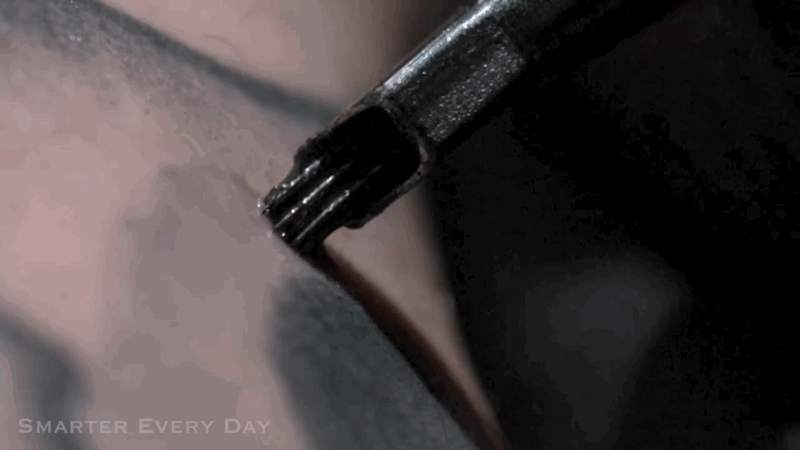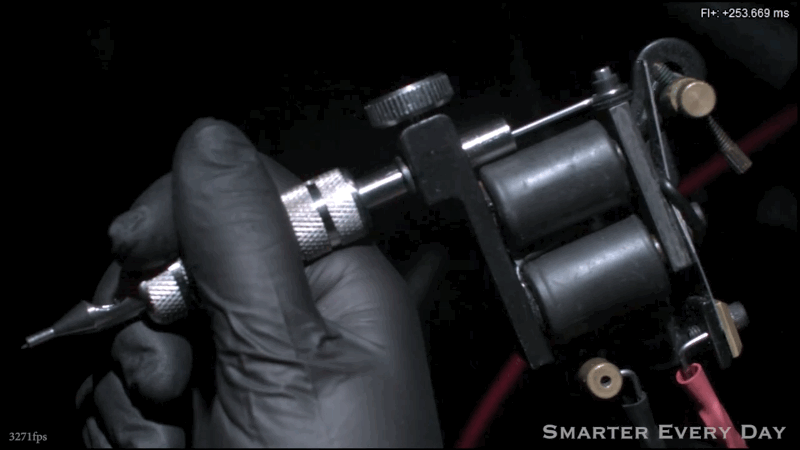 Sandlin even lets Farrow test the rotary machine on his arm with the needles (but no ink), and with just a couple of lines he understands how tattoos can be so addicting. As can possibly watching it happen in slow-motion.
Photo and GIFs via SmarterEveryDay/YouTube