J.J. Abrams just posted a video from the Star Wars set, and no, it isn't another selfie clip where nothing happens at all. It's actually pretty exciting.
Abrams is here to tell us about an opportunity to win a cameo role in the new movie. Not only that, but the video gives us our first look at one of the new Star Wars sets: a desert marketplace, presumably on Tatooine.
Following those frustratingly uninformative on-set photos from last week (a twitpic of the outside of Pinewood Studios, are you serious?), we kind of assumed that we wouldn't be seeing any interesting Star Wars content for months. But no, this new video gives us our first look at a real live alien. And it appears to be a Jim Henson-style puppet rather than CGI, which will make old-school Star Wars fans happy.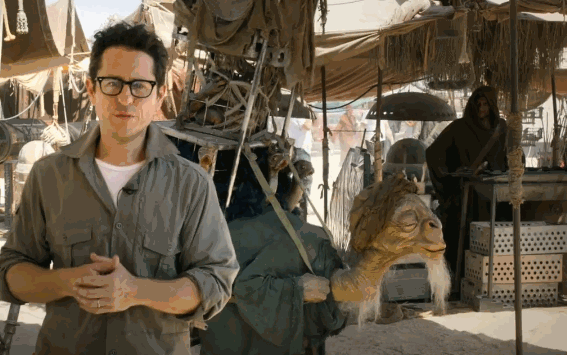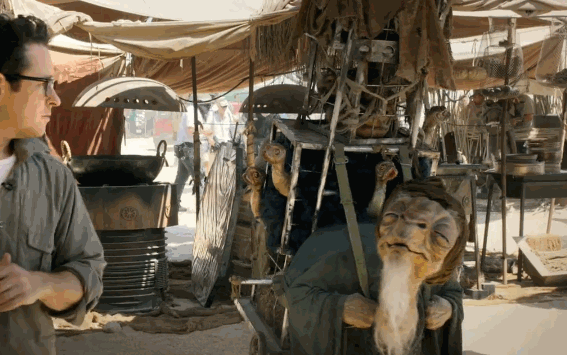 Considering the fact that principal photography only started last week, the Star Wars universe is already looking impressively real. If you expand the video to full screen, you can even see a few other alien characters in the background.
This video launches Star Wars: Force for Change, a charitable venture that partners the new movie with a UNICEF project helping underprivileged children around the world.
By signing up on the Force For Change website, you can support UNICEF's Innovation Labs' work on projects including building solar-powered learning kits in China, Uganda, and Burundi. One lucky winner will be flown to London to shoot a scene in Episode VII, as well as getting to be J.J. Abrams VIP guest on the Star Wars set.

Screencap via Facebook