It's been a few days since we first watched the latest Star Wars: The Last Jedi trailer, but people can't stop talking about our new space puffins, called porgs. Although we've gotten preview teases, many fans didn't realize the full effect these creatures would have until we finally saw one in action in the trailer. You probably have strong opinions about porgs—and if you don't yet, the porgification of the Star Wars theme might do it.
The porg is seen only briefly in the trailer with a screech seemingly manufactured in a laboratory for maximum cuteness, and it's garnering both love and hatred among fans.  (Oh, and the memes are fantastic.)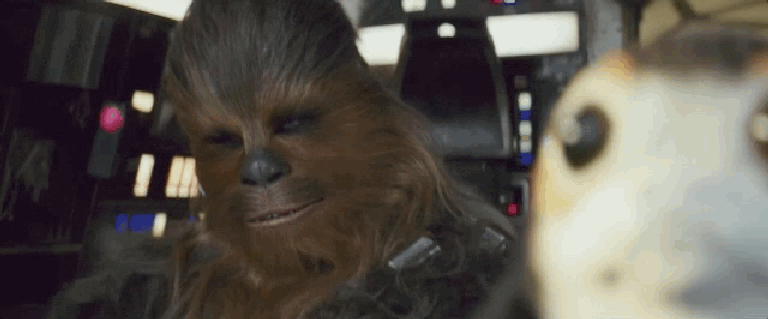 If you can't get enough porg in your life, Julian Bahmani has a treat for you. After sampling porg sounds from the trailers and porg merchandise, he recreated John Williams' iconic Star Wars theme with porgs.
Who loves Porgs? I love Porgs so much that I made them sing the @starwars theme song 🙃 #StarWars #PorgNation #Porglife #Porg #TheLastJedi pic.twitter.com/RSzYBYBdVy

— Julian Rose 🌺 (@akajulianrose) October 10, 2017
And if you're looking for a longer version, he's got you covered there too.
It's awful. It's wonderful. It's everything we deserve. But chances are you'll know exactly how you feel about porgs after listening to it.
H/T io9